A new restaurant in Sichuan, China has taken form and function to another level of originality. CHUAN HSI PA TZU, designed by Hummingbird Design Consultants Design (HDC Design), has created a unique hospitality venue that provides diners with a contemporary environment in which to celebrate the delicious heritage of hot pot cuisine.
With many hot pot restaurants in China, CHUAN HSI PA TZU commissioned HDC Design to conceive a new and updated image for the culinary brand and this project re-defines the hot pot experience with a truly outstanding aesthetic.
There is a fluid slanted roof which was retained from the original structure and this helped inform the new design. The application of bamboo has been re-interpreted into modern awnings and screens but also reflects the materiality of Sichuan to present old as new.
The outside is brought inside with the entrance and outdoor areas merging to become the focus of the design. The interior space has been designed to maximise the spatial layout and flow; features such as the enclosed grill and oval woven screen have been included to add vibrancy to the design.
Related: CUN Design redefines the retail experience
At 466 square metres, this restaurant presents a detailed interior. Curved ceilings that cocoon the diner also help curate visions of the surrounding landscape through windows and comfortable banquette seating, timber tables and chairs, metal mesh and lamp lighting all combine as a consistent whole to transform the design into something special.
The interior reflects local life and lead designers on the project, Jiajun Tang and Rene Liu, say that they were "inspired by the living scenes in rural Sichuan. The highlight of the project is the landscape formed by the forest and the woven shed outside."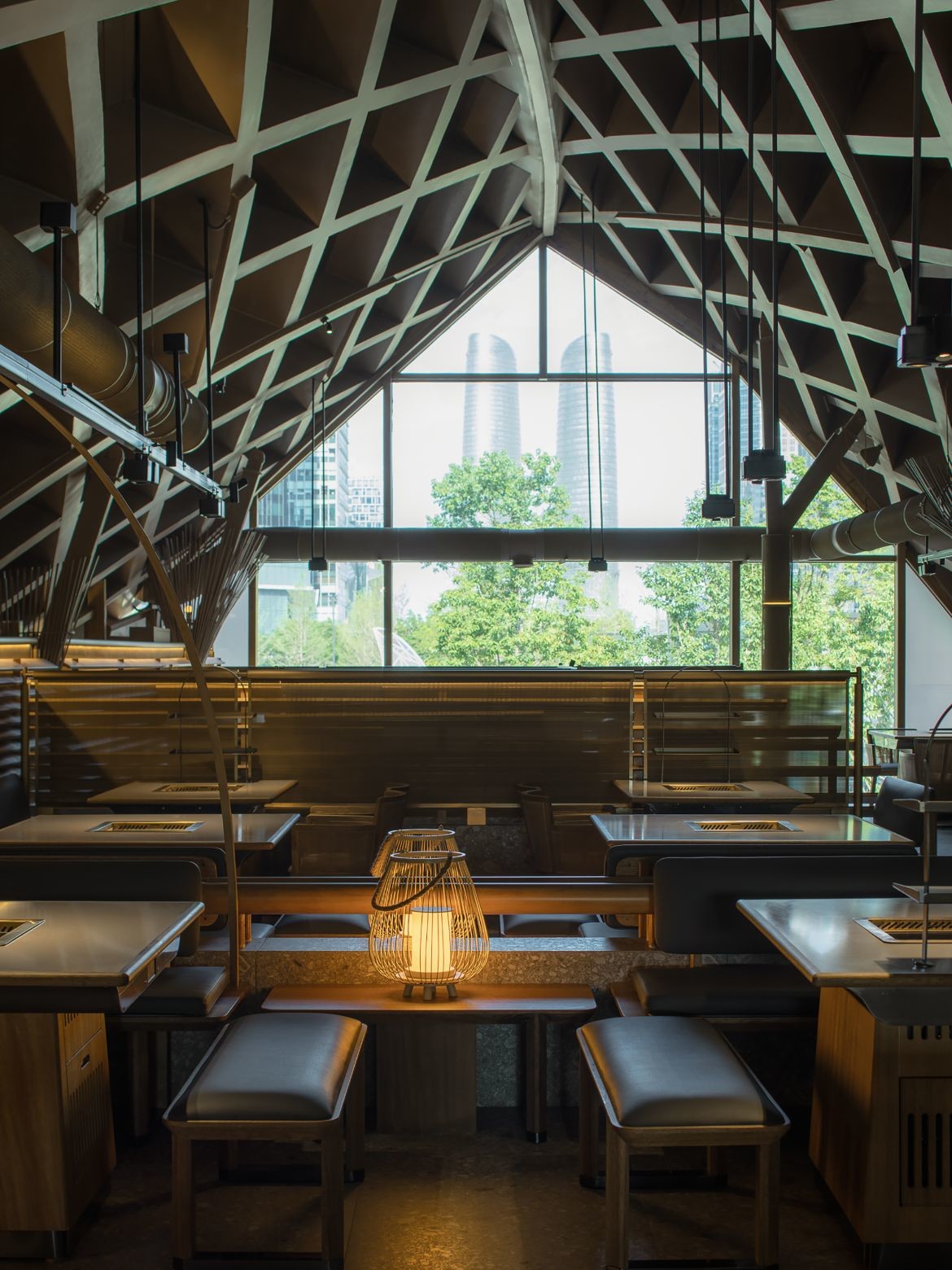 The biggest challenge of the design was converting the original building as it was not designed and constructed as a hospitality venue. To comply with regulations and effect the design vision, many internal walls were removed and the internal floor slab replaced.
HDC Design has conceived and realised an outstanding concept that is both sympathetic to culture and revitalised to meet contemporary requirements. As a young practice founded in Chengdu, China, HDC Design has accomplished a visually exciting interior for CHUAN HSI PA TZU; its clientele are not only enjoying fine cuisine but a wonderful design experience as well.
HDC Design
hdcchengdu.com
Photography
Chuan He
We think you might also like this article on AIM Architecture in Chongqing.