Part one of this review is available here.
None of us needs much of an excuse to revisit Bundanon, the multifaceted site gifted to the Australian people by Arthur and Yvonne Boyd and located on the Shoalhaven River several hours south of Sydney. A recent alignment of anniversaries – 30 years for the site as a whole and one year since The Bridge and Art Museum opened – provides the perfect pretext to delve back into the work by Kerstin Thompson Architects (KTA).
If the client brief and architectural approach complemented each other in their sensitivity and nuance, perhaps the really uplifting part of the story has been its positive reception by the people who visit and use the architecture. The way in which it has struck a chord suggests that the public appetite for design extends beyond harbourside skyscraper casinos.
Has its level of success been a surprise? "I would say yes! I've always thought the strength of the place is the environment and we were trying to be subservient to that," says KTA associate and project lead, Lloyd McCathie. Again, this is architecture not as hubristic imposition but as humility in relation to ecology.
It is expressed architecturally in an atmosphere that is intriguingly paradoxical – at once understated and striking, quiet and visible, contemplative and almost monumental. McCathie describes how the utilitarian railway bridge provided a key point of inspiration for the design, dovetailing with considerations around flooding – tying these strands together created an outcome in which "the structure is the architecture."
Related: Fantastic Forms exhibition opens
McCathie explains further: "When you arrive at the site, I think it's quite striking but then, with the black paint sitting against the trees beyond and the shadowing that occurs with that, it actually sits back and is quite calm. You might think that it would jump out at you but it doesn't."
Amongst the calmness, however, McCathie is keen to emphasise the "moments of delight" that are to be found throughout. "We wanted everything to be warm and calm, to embrace the landscape and contemplate it, but then little bits of delight come through in interior touches such as the adjustable timber louvres in the accommodation," he adds. The understated language pervades these interiors with, for example, a muted colour palette whose selection was informed by Boyd's paintings.
When it comes to the question of what KTA has learned from this project – and what architecture as a whole can learn – McCathie's summary is clear. It's about site specificity: "It is so much about that particular place and I don't think we would do a project like that anywhere else. I think the lesson is that our approach from the beginning was right – to really immerse ourselves in the place and get a true understanding of it."
This immersion also involved collaboration with a number of other parties, including for research in relation to climate such as flood modelling. The crucial lesson is that design needs to relate meaningfully to place; copying the design by dropping bridges into totally different sites would be to miss the point.
Bundanon is rightly a treasured national institution and a model for regional, cultural design. Layers of artistic and architectural history have created a rich fabric for visitors to immerse themselves in and, judging by the numbers, the public appetite will only grow further. One can only wonder what lessons there might be to learn after another thirty years.
Kerstin Thompson Architects
kerstinthompson.com
Bundanon
bundanon.com.au
Photography
Rory Gardiner, Zan Wimberley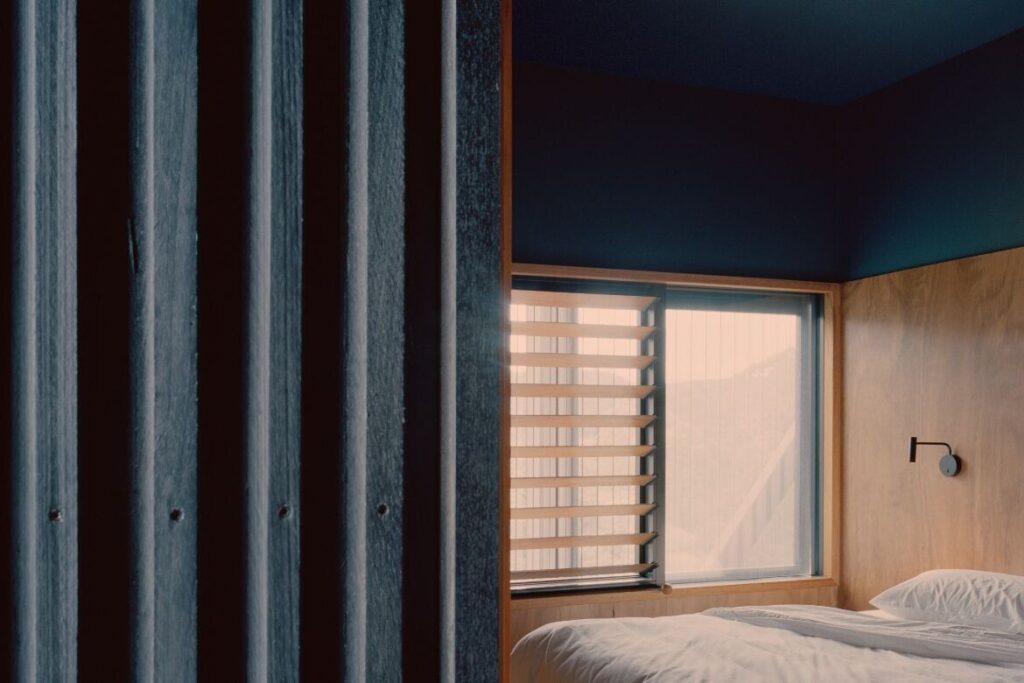 We think you might also like this story on Hotel Capella by Mark Architects.