Nestled within the leafy streets of Sydney's Surry Hills, the Gaggenau Sydney flagship presents as more than just a showroom; it's an architectural tribute to the brand's 340-year-old history and its contributions to the culinary arts.
The space is designed to reflect the brand and the local surroundings, resulting from a collaborative effort between Gaggenau and its long-time architectural partner, 1zu33. Gaggenau's CEO of Australia and New Zealand, Andrew Jones, says, "Gaggenau Sydney signifies the expansive global reach of our ethos. Our flagships across the world emphasise the expert performance of our portfolio while creating intimate worlds that embody each city at its core."
Related: 5 hotels, bars and restaurants that will transport you into another world
Occupying 260 square metres in a heritage building, the showroom is deliberately segmented into two primary areas. The first, facing the street, provides a window into Gaggenau's world, while the second opens into an expansive inner courtyard – a rare feature in Surry Hills. The layout was developed to harmonise with the area's existing architecture while maintaining an application-driven focus. As 1zu33's CEO, Hendrik Müller, observes, "As a global brand, it's imperative to create a handshake with every culture we appear in."
Natural light features significantly in the architectural planning with floor-to-ceiling windows and a broad street frontage allowing daylight to enrich our tactile experience of the surfaces within the space. This is further enhanced by controlled lighting, maintaining a balanced ambience throughout the day.
First, The Social Hub
Visitors first encounter The Social Hub, a multi-purpose exhibition space. Adorned with dark, hand-applied plaster finish, Black Douglas fir boards, lineal textured wall tiles and blackened steel joinery cladding, the design elements within this space are meticulously chosen. As Gaggenau's consumer experience manager, Aleks Efeian, explains – "Each detail comes together to provide a personalised, holistic experience…"
Experience The Home of Gaggenau
The following section – The Home of Gaggenau – assumes a softer aesthetic with oak floorboards, walnut cabinetry and expansive stone benchtops. This space is also where Gaggenau's 400 series of products are displayed in a fully functional chef's kitchen.
Observe The Difference
The linkage between these two prominent spaces is The Difference, a chamber focused on showcasing physical artefacts such as iron ore, cobalt and silicon, which reflect the brand's history. Concealed behind a spy mirror, a 90-second video provides additional insight into Gaggenau's history and design philosophy.
Gaggenau
gaggenau.com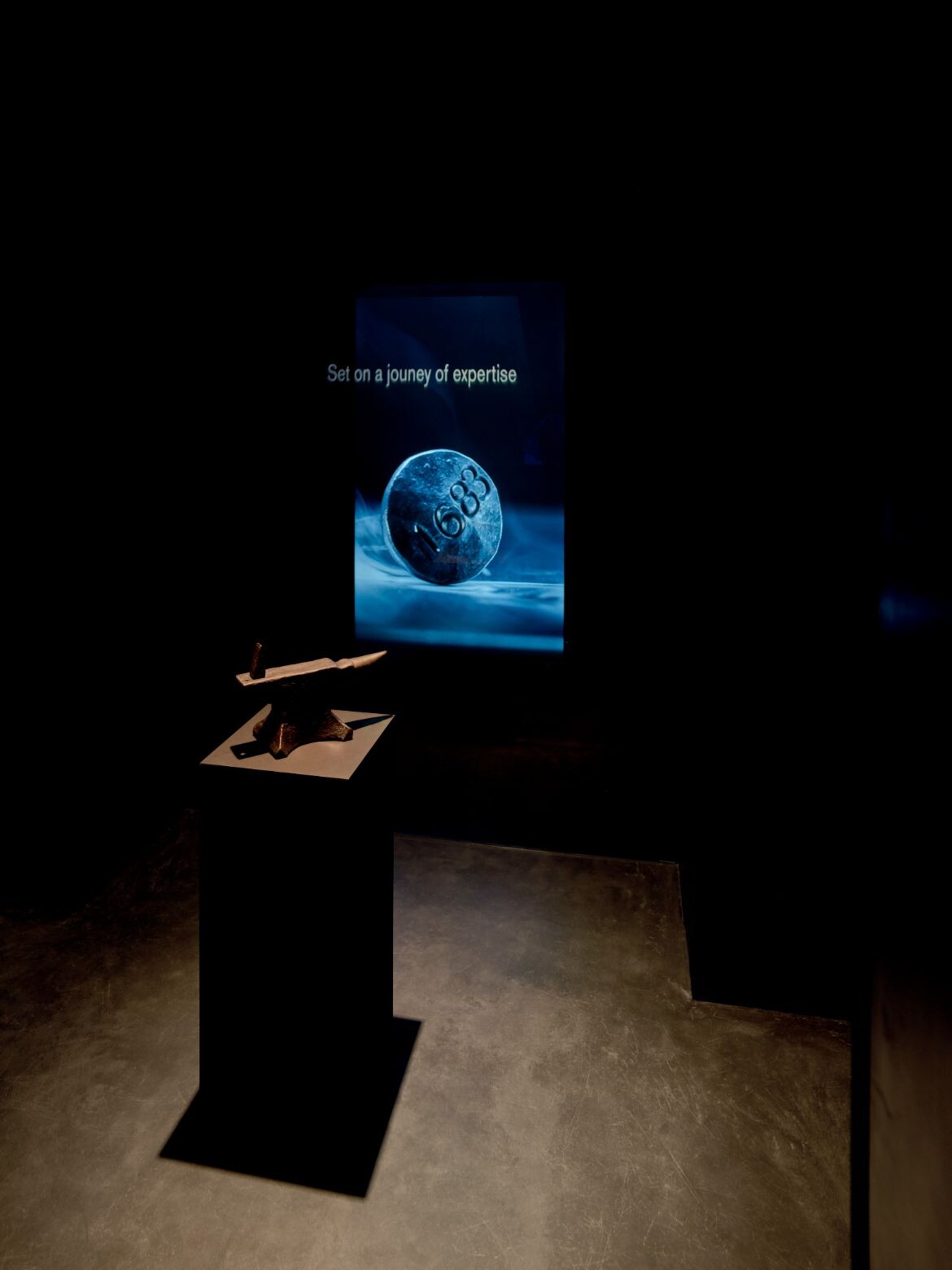 We think you might be interested to read about the winners of Gaggenau Kitchen of the Year 2023.