Shifting away from the traditional all white bathrooms of the past, the trend of matte black bathroom design offers an easy way to add some designer style to the home. New Zealand's Methven are leaders of this design trend, now offering their award-winning Aio Aurajet twin shower in matte black.
With an intriguing sculptural yet elegant form, the Aio is already an eye-catching shower, and being offered in an aesthetic to suit matte black bathroom only boosts the appeal of this world-leading shower. The unique aesthetic of Aio makes it a suitable choice among those wanting to update their tapware or complete a modern bathroom renovation.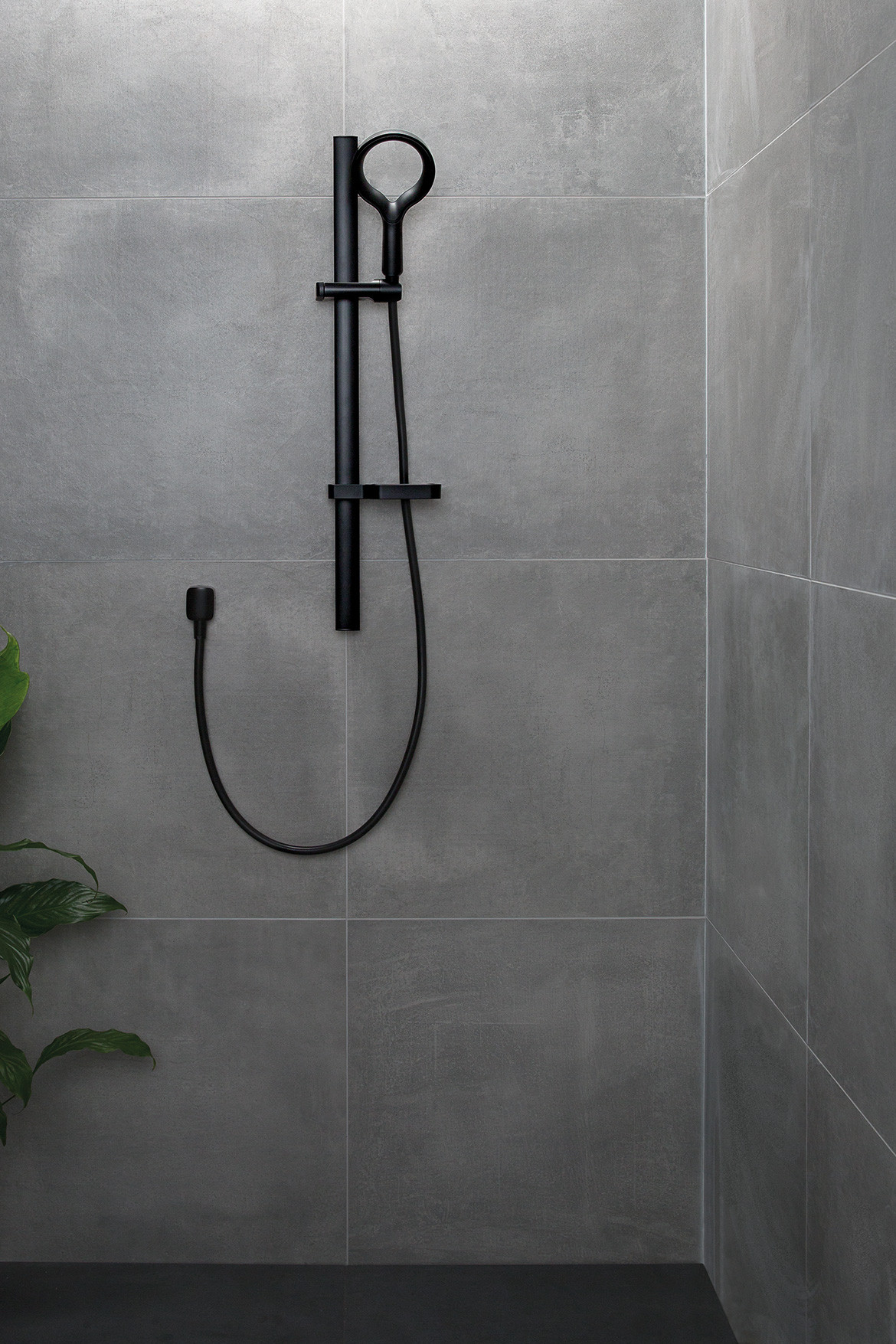 "Matte black showers and tapware is very popular due to its ability to pair so well with other current design and style trends," says Andy Grigor, Head of Design at Methven. "For example, the use of natural materials like timber and stone in bathrooms has also been growing and black tapware and accessories complement these beautifully"
The Aio uses Methven's iconic Aurajet technology, delivering a highly efficient and luxurious shower, "Featuring a unique halo-shaped shower head that creates a stunning fan-like spray, it's our most advanced and invigorating shower range yet," says Mr Grigor.
Aurajet technology is a groundbreaking revolution in shower design, delivering full-bodied shower spray with maximum body contact and all-over warmth, with 20 per cent more spray force and twice the amount of water on the skin compared to a conventional showerheads.
Perfect for matte black bathroom designs and otherwise, the design features an element of flexibility with height adjustment of the showerhead, as well as the handheld showerhead to suit the any showering setup.
The minimalist appearance and multi-faceted design of the Aio shower range lends itself to use in a variety of applications, including residential, commercial and luxury hotels and is available exclusively at Reece Bathrooms Australia-wide.