If contemporary retail and hospitality schemes succumb entirely to the power of experiential, sensory design prior to 2020, then they most definitely have since.
Digital disruption of both industries had already been steering the bricks and mortar offerings of each toward a resurgence of experience design for some time, only to have now been further exasperated by the pandemic. And it's evident from the projects featured in the 2021 INDE.Awards shortlist just how valuable that sense of experiential, sensory design has become to the places at which we choose to shop and socialise, during the treasured leisurely moments we spend out and about.
Drawn from across the Indo-Pacific Region, these 6 design projects, shortlisted in the 2021 INDE.Awards Shopping Space and Social Space categories, are exemplars of sensory design done right.
BYRDI, Design Office
BYRDI is an elemental bar experience, showcasing contemporary cocktails and food grounded in Australian heritage. The design creates an atmospheric, immersive venue on an irregularly shaped mall tenancy and the space was required to evolve for different operational needs throughout its round-the-clock service, from breakfast to late night drinks.
Four Pillars, YSG
Four Pillars' inaugural retail offering anchors its multi-space Surry Hills venue with a main bar and gin laboratory where distilling and stillage masterclasses plus cocktail-making lessons occur.
Presenting as a sensorial environment to smell, see, taste and touch, the interior design embraces natural materials and utilising a condensed palette and feature timber elements, the space warmly resonates with solid elegance.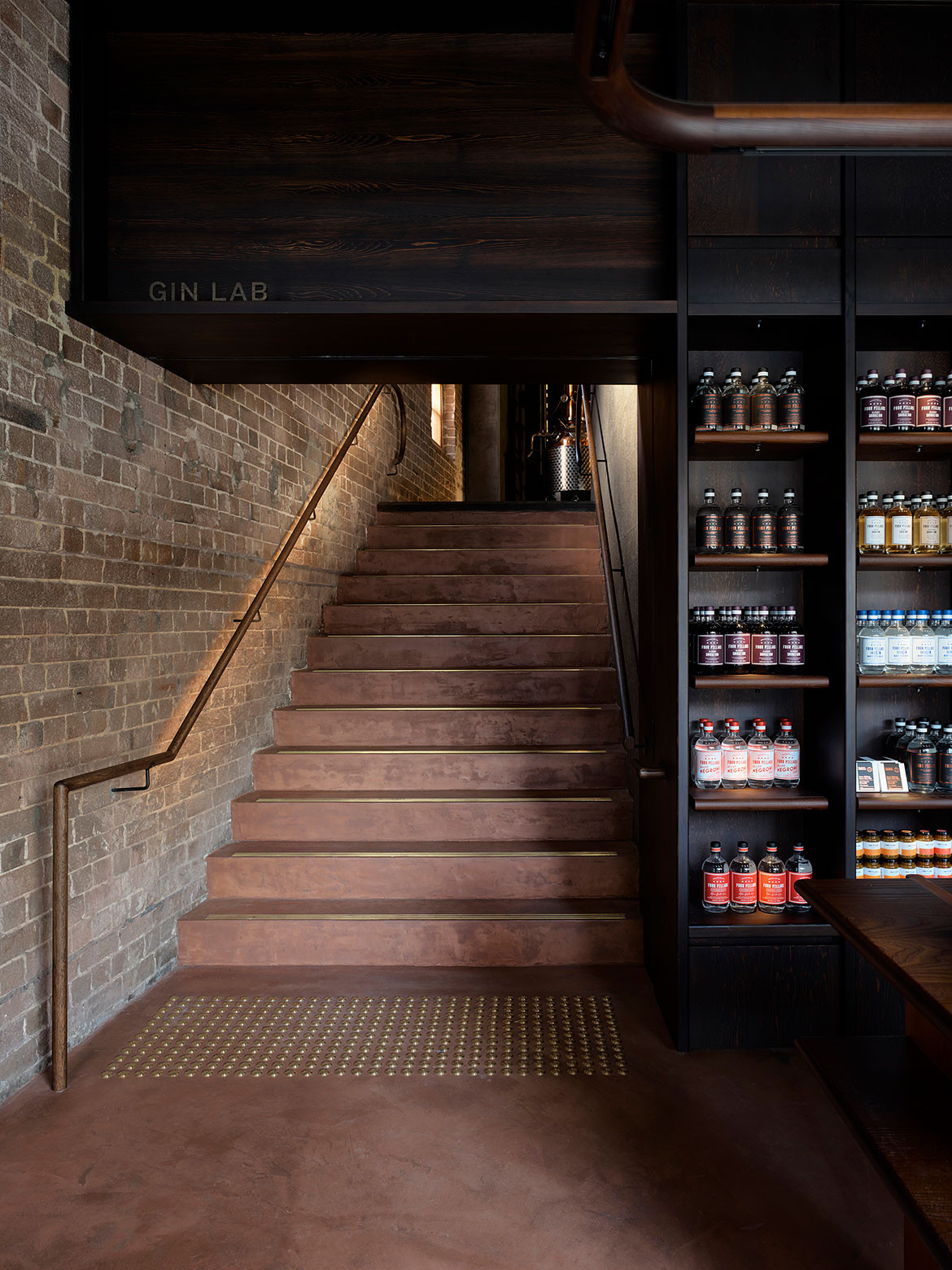 HAYDON Beauty Collection Store, TOMSHI & ASSOCIATES
Through the design of HAYDON the most impressive beauty brands in the world have been brought together in this signature store. The brand is inspired by the mysterious celestial body of the 'Black Hole', located in space that attracts all things to flow into the unknown realm with a powerful gravitational field.
HAYDON uses the concept of the black hole to break the definition of beauty, and uses artistic sense and technological power to build a black hole-like experiential space for clients.
Sculptform, Woods Bagot
Located in Melbourne's CBD, the creative concept for Sculptform's new events-oriented space takes visitors on a physical journey around a central workshop and creativity incubator. As a producer of feature wall, ceiling, and façade systems Sculptform's new space presents engagement that can't be found online – a physically immersive connection to its products and processes.
GINLEE Studio, Wynk Collaborative
The GINLEE Studio store is designed as a quiet respite from the city, with soft lines and a palette of off whites, pebble wash, and accents of wood and stainless steel. While an inviting outdoor courtyard with lush greenery, bathed in a diffused light forms the focal point of the store and draws the eye of the visitor inwards.
Atomic Beer Project, YSG
The Atomic Beer Project has transformed a derelict mid-century corner brick warehouse with storefront, in Sydney's inner-city Redfern, into a new and engaging hospitality destination true to its location aesthetic and with a Pan-Asian flair. This is the first microbrewery and taproom on the east coast of Australia for the client, West Australian craft beer specialists, Gage Roads Brewing Co.
The Next Hotel, Melbourne, Woods Bagot
Situated in Melbourne CBD's East End, the Next Hotel is the chain's latest flagship project. Part of the city's new 80 Collins complex, the boutique destination provides a destination for travellers to stay, work and connect with local experiences.
Close to Chinatown, and within Melbourne's 'Paris End' designer fashion district, the location inspired the interior where bespoke ceramic lights, Chinese-inspired custom rugs and richly coloured joinery elements complement brightly contrasting colour palettes and rich textural fabrics.