Set on the NSW Mid North Coast on Gumbaynggirr Country, BVN's architectural design has given rise to a striking structure that will not only serve as a vibrant community hub but also stand as a leading regional tourist attraction. Indeed, Yarrila Place takes its name from the Gumbaynggirr word signifying illumination, brightness and illustration.
The Coffs Coast has held the distinction of being a Refugee Welcome Zone since 2008, and BVN's design aims to embody something of this inclusivity in built form. The opening ceremony highlighted one of the core values of the community centre with a simple message: 'All Welcome'. As the result of extensive consultation with local communities, the architects have sought to welcome Indigenous and migrant communities by weaving their diversity into the very fabric of the building.
Further design inspiration for Yarrila Place draws directly from the surrounding natural beauty. It's where the Pacific Ocean meets the forested foothills of the Great Dividing Range, and this local context finds expression in the building's luminosity and fluid form.
Lead architect on the project with BVN, Matthew Blair, has an intimate connection to the place. As Coffs Harbour local, the initial concept of establishing a world-class cultural centre there was actually a source of inspiration that led him to embark on a career in architecture.
"Having grown up within the vibrant Coffs Harbour community and understanding the history of this project, I grasp the impact that these facilities can have on our locale," says Blair, who is also a principal at BVN.
"Like Coffs Harbour itself, Yarrila Place will evolve over time and is imbued with a philosophy of open-minded welcome, creative collaboration and community optimism," adds Blair.
Related: Central Station's Northern Concourse
At the heart of Yarrila Place is a generous internal open-air atrium that spans the middle of the building. It's a decisive design move, one that mirrors the organic lines of a neighbouring giant fig tree, and it provides visitors with a continuous journey through the three floors that culminates in a rooftop terrace nestled within the tree's canopy.
The expansive library spans three levels, each dedicated to specific purposes. There are designated areas for children, young adults and local history enthusiasts, as well as individuals seeking a tranquil space for private study. Meanwhile, the ground floor is home to the museum and gallery, collectively known as Yarrila Arts and Museum (YAM), offering Coffs Coast the unique opportunity to host nationally acclaimed curated exhibitions that are typically confined to larger cities. Beyond exhibitions, both locals and visitors can partake in workshops and events, and enjoy public installations by local artists.
More than just a cultural centre, Yarrila Place also serves as the core of the City of Coffs Harbour's customer service points and Council Chamber, a central part of the city's delivery of essential community services. The building provides the essential facilities for lifelong learning, creativity, commerce and community engagement, offering promise and possibilities for the future of Coffs Harbour.
BVN
bvn.com.au
Photography
Martin Siegner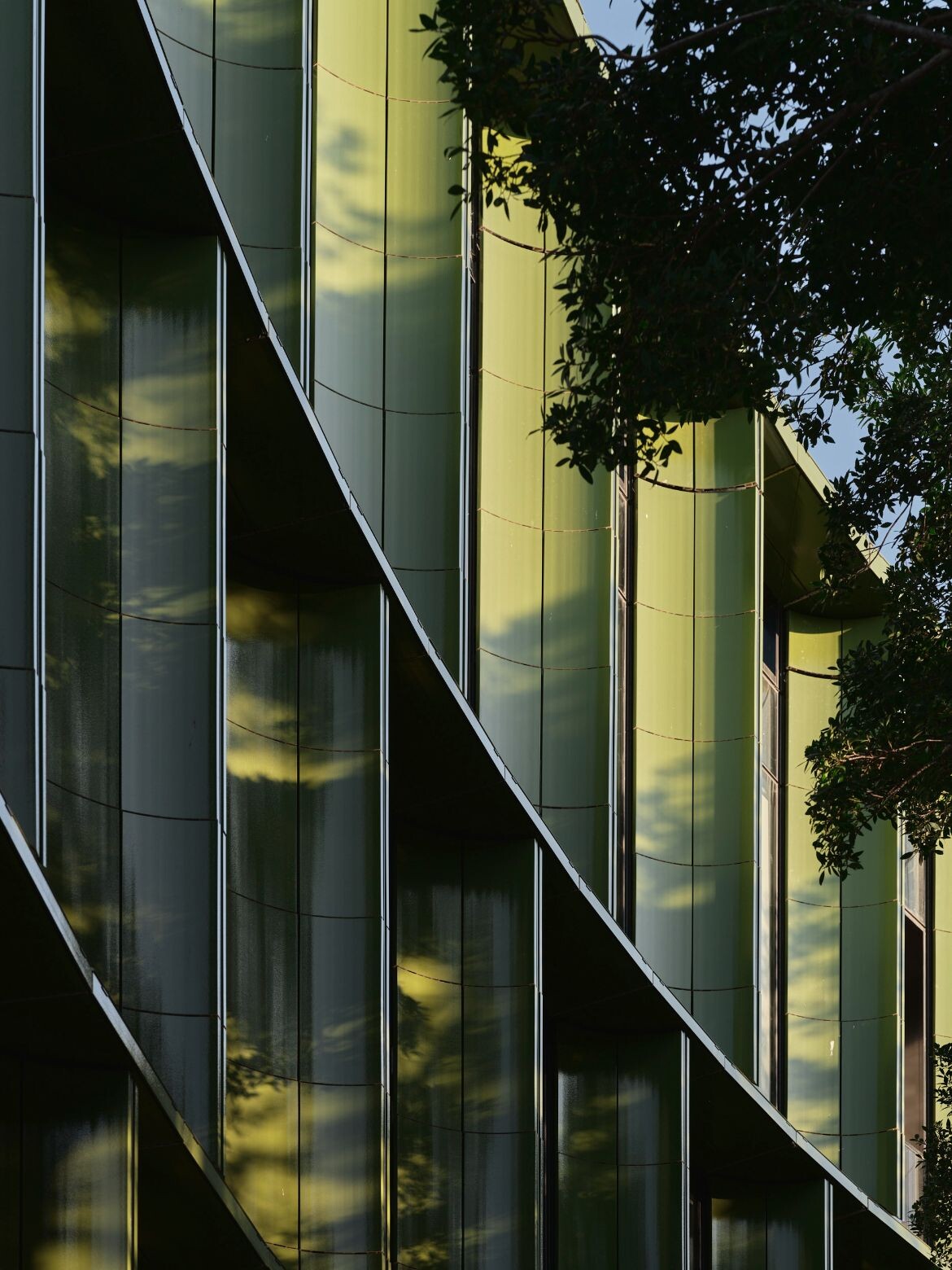 We think you might also like this story on BVN's new studio in Brisbane.