As the first lyf Hotel in Australia from Singapore-based company Ascott, the Collingwood iteration is all that it should be and more. It's colourful and energetic, reflects its location and has all the facility required of a new, cool place to stay.
The lifestyle hotel brand lyf has been making waves throughout the Asian region, Middle East, Africa and USA but now, with its arrival in Australia, there is the opportunity to enjoy this new very relaxed and fun style of hotel in Melbourne.
The hotel, a new build, was designed by CHT Architects with interiors created by Sora Interior Architecture and Design (Sora). Interior lead for the project was senior associate, Sora, Emma Alessi and, together with her team, Alessi has created a little slice of urban paradise in downtown Collingwood, a happening inner-city suburb of Melbourne.
The lyf Hotel Collingwood is all about community – both inside and out. That is, the hotel fosters the idea of sharing spaces with guests and staff but can also be the base to venture out and discover a great restaurant or rooftop bar in the surrounding streets, suburb and town.
As Alessi comments, "I think the most exciting thing about the project is the connection, that sense of community, that has been created because it allowed a lot more fun and vibrancy in the design of the project."
The entrance features a living garden where guests can snip herbs to add to meals and even plant seeds. Then through to the lobby and reception area that also doubles as a co-working space for both staff and guests.
There is a social kitchen where everyone can cook or make a coffee, laundry with an arcade machine and a music or wind-down room that is just the place to listen to the latest vinyl.
The hotel is spread over four levels with 105 guest rooms that comprise 80 studios and 25 "TOAK" (two of a kind) or side-by-side rooms. The footprints of the rooms vary from 14 square metres to 27 square metres.
The design challenge was to retain a generosity of space, whatever the room size, and to this end, clever ideas have been introduced, such as including rails affixed to walls for hanging items that leaves room to move but also enhances the large ceiling heights of 3 – 3.3 metres and positioning beds up against the window so there is no wasted space. This also enables a level of personal customisation into each room.
Related: CHT Architects with SORA Interior Architecture and Design complete Oakwood Premier Melbourne
However, what really sets the interiors apart is the use of colour, graphics and art. The unique flavour of the design was accomplished by Alessi and her team working in collaboration with London-born, Melbourne-based graffiti artist Mysterious Al.
The artist first came to the original building to spread his art, and after demolition and over time, a collaboration developed to include Mysterious Al's art in the project.
Mysterious Al's distinctive contribution can be seen in every room throughout the hotel and this ensures that the creative intention of the interior is unique. Bold graphics and colour become the DNA of the interior and, while they add decoration, they also become a wayfinding tool.
Each floor has a particular colour theme, a base of white then pink or blue, red or green. The corridors are extra wide and there is even a dog-friendly floor. lyf Hotel has been designed for those Instagrammable moments and guests take full advantage of the myriad opportunities to snap and share vignettes of the interior and themselves.
Materiality is concise with organic shapes and patterning found throughout the development. Carpet tiles with a curved-like weave pattern have been laid in the guest rooms and there is timber flooring in the shared kitchen area.
Tiles have been used to great effect in the lobby and in bathrooms that also feature terrazzo. Neon in vibrant colours adorns walls at every opportunity and adds to the atmosphere and buzz.
lyf Hotel does not have the usual array of amenities, it is more akin to a very up-market community gathering space that encourages sharing and provides well-designed and comfortable rooms at an affordable price point.
It's on target for a younger demographic of traveller, whether they are local or from out of town, and with the inclusion of Mysterious Al's graffiti-style art it is designed to be fun and lively.
lyf Collingwood paves the way for the brand to establish itself in Australia with a Sydney venue on its way. There's room for all types of hospitality typologies in the Australian market and this brand will appeal to a range of travellers that are young at heart and curious.
Sora has interpreted the lfy brand to perfection and created the Australian template albeit specific to Collingwood. The interior is brave and exciting and accolades to Ascott for supporting such a locale-inspired, dynamic concept.
As we all come together again after the travel hiatus of the last few years, lfy is perfectly placed to contribute its offering to the hospitality scene, not only in Melbourne but throughout Australia.
As successful as lyf Collingwood will become, and as the only hotel in Collingwood, it also supports and enriches the local culture and promotes the surrounding restaurants, bars and retail. This is a fabulous design by Sora that reflects the here and now and is a wonderful addition to Collingwood.
Sora Interior Architecture and Design
sorainteriors.com.au
CHT Architects
chtarchitects.com.au
Photography
Jack Lovel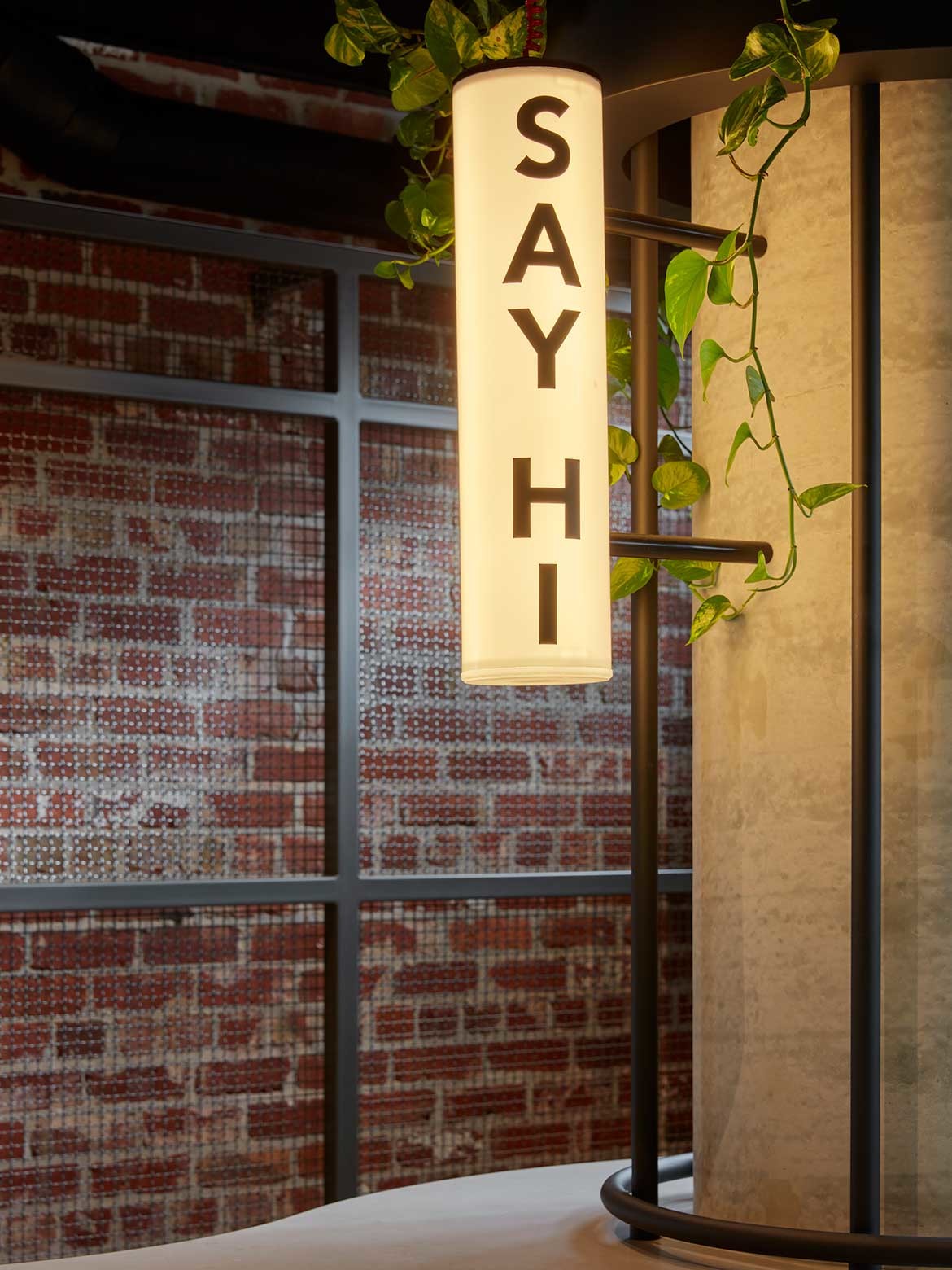 We think you might like this story about Luchetti Krelle's Ovolo South Yarra.