Australia's leading food rescue organisation, OzHarvest, has collaborated with the world-renowned chef Massimo Bouttura's charity Food for Soul. Together, they have created Refettorio OzHarvest. Located in the heart of Surry Hills, the charity restaurant serves gourmet three-course meals where some of the most vulnerable can come together and dine with dignity.
James Richardson Furniture (JRF) was chosen to transform the interiors with furniture that would welcome the community. A sense of nostalgia comes through the muted palette of terracotta, ochre and sand. Every piece of furniture has been donated and curated by JRF to complement the light-filled space.
From Ton's handcrafted Stockholm 700 chairs and Leaf 438 stools to the custom-designed tabletops and bases that line the heritage masonry walls, each piece represents the kindness of Refettorio's hospitality.
"JRF is so honoured to be involved in this design collaboration with OzHarvest whose unique approach married so beautifully with our philosophy and core beliefs" explains Georgia Danos, creative and brand director at JRF. "It is with great pride that we can be involved in the opening of an exciting new dining destination that is going to bring joy to so many."
Related: Why pre-design services matter in hospitality
The seamless palette blends of the furniture's natural textures complement the exposed 1800s brickwork. The biophilic design shown through the materiality put people at ease.
Ronni Kahn AO, OzHarvest founder and CEO says, "To us, the design of the space was a huge part of bringing the entire concept to life, so it was important that we worked with a brand that created beautiful, handcrafted pieces. We could've only dreamt of Italian magnificence so when I called Georgia at JRF, we were thrilled when she agreed to come on board and donate all the furniture to the space."
As a celebration of authenticity and community spirit, Refettorio creates a relaxed dining aesthetic where everyone can come together.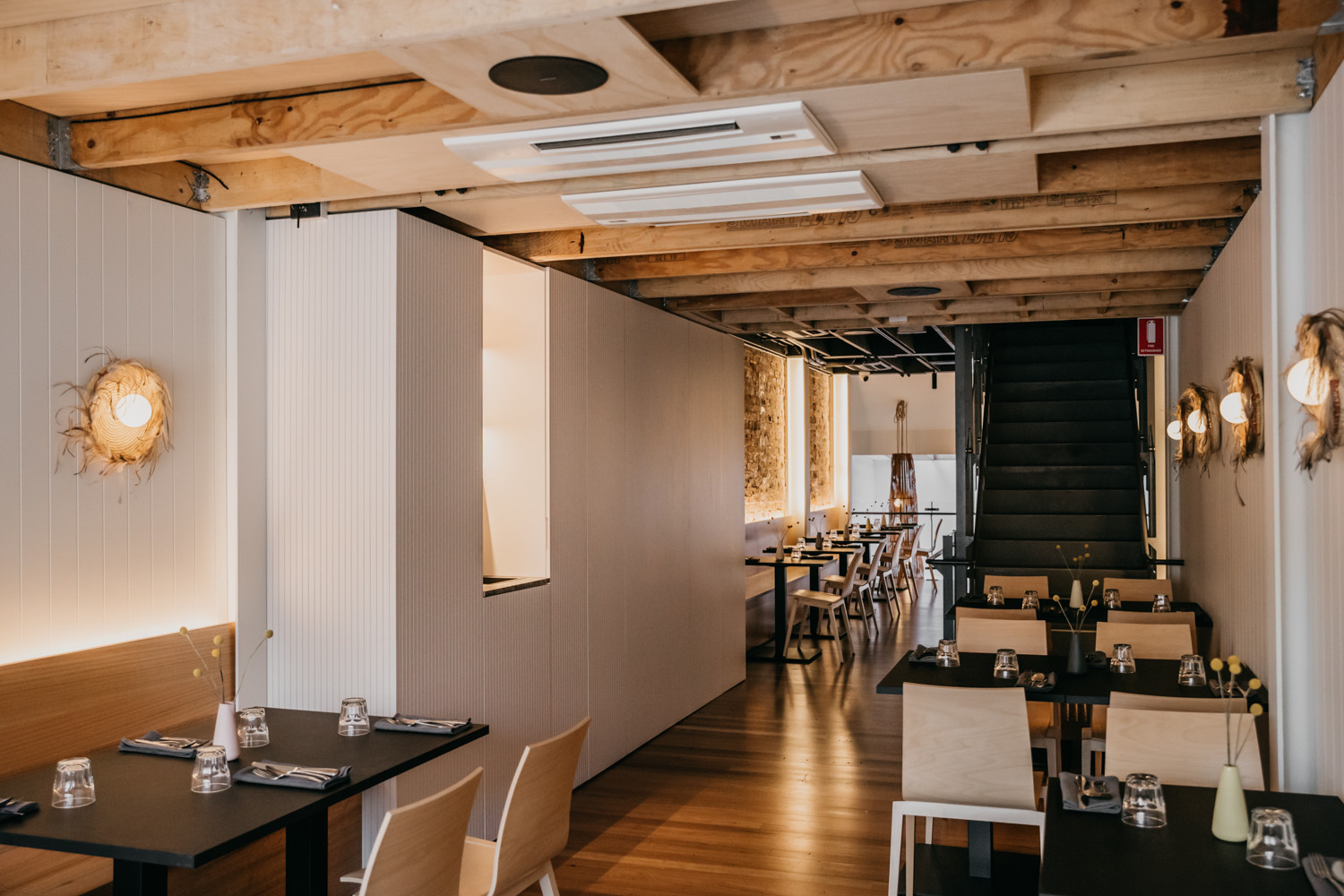 James Richardson Furniture
jrf.com
OzHarvest
ozharvest.com
Photography
Nikki To
We think you might like this article about SJB's social housing development in Brighton, Melbourne.