In Chengdu, China, the new concept store for hug x UMA WANG is a showstopping design that is both theatrical and thought-provoking. Reflecting the style of uber Chinese fashion designer Uma Wang, this retail haven's creators are ATMOSPHERE Architects with lead Tommy Yu. The latter have boldly encapsulated the brand with a stunning result.
Spread over two levels, the floorplate of 485 square metres has been beautifully utilised. The floors are connected by a sweeping circular staircase positioned at the side of the interior that gently winds upwards and becomes a grand feature. The ground floor provides space for new product display, a cashier, two fitting rooms, a beauty area and a VIP room, while upstairs, there are more displays, a beauty area, a fitting room and a cashier. Each level is particular, light on the top and dark and moody below, and there is room to move, to touch and feel the merchandise.
The interior design influence is history, the idea of Pompeii as a city of ash, deconstructed. WANG's latest collection SS20 was designed with this in mind, and the architects have extrapolated the concept throughout the interior. The establishment is elegant, spare and pared back, utilising timber, floor bricks, steel and a minimal colour palette.
The ground floor is a striking circular space in burnished gold leaf, brass and black with a large splash of cobalt blue at the entrance, the brand colour of hug. A fine linear rail has been attached to the rounded interior walls, and selected fashion items are displayed. It's perfect in its simplicity. Fitting rooms are coloured soft terracotta, and textured, multicoloured block patterned curtains provide privacy.
Related Content: Laboratory chic: 8 futuristic lab designs
A circular ceiling skylight from the level above provides diffused light to this area and highlights a small green plant situated in the very middle of the floor. However, shadow is the protagonist here and as much a part of the design as the natural and recessed lighting.
Upstairs is profoundly different and features a light, bright space with a black grid on a white ceiling. Stainless steel has been included, reflecting and refracting the light, while grey displays are illuminated by recessed lighting. The beauty area with benches and work-style chairs sets the scene for the serious business of beautification. Outside this, curved partitioning appears to float above the floor, creating a visual connection both below and above this installation. A free-form cobalt blue rug on the floor takes centre stage and subtly reminds customers of the brand colour.
ATMOSPHERE Architects was founded in 2018 by Tommy Yu. As Chief Designer of the practice, he and his team are dedicated to exploring the relationship between contemporary architecture and space. The studio works in many areas of design including architecture, interiors, installation and artwork, video and multimedia production coupled with cutting-edge technology. The practice's ultimate goal is to lead in modern aesthetics and ideas.
ATMOSPHERE Architects has received multiple accolades and is renowned for its creativity and innovation. While the fashion at hug x UMA WANG New Concept Store is style at its best, the interior that showcases the products is equally as outstanding. This imaginative and intelligent retail design presents a shopping experience that will not be forgotten anytime soon. ATMOSPHERE Architects has indeed transcended the ordinary to create the extraordinary, which is what good retail is all about.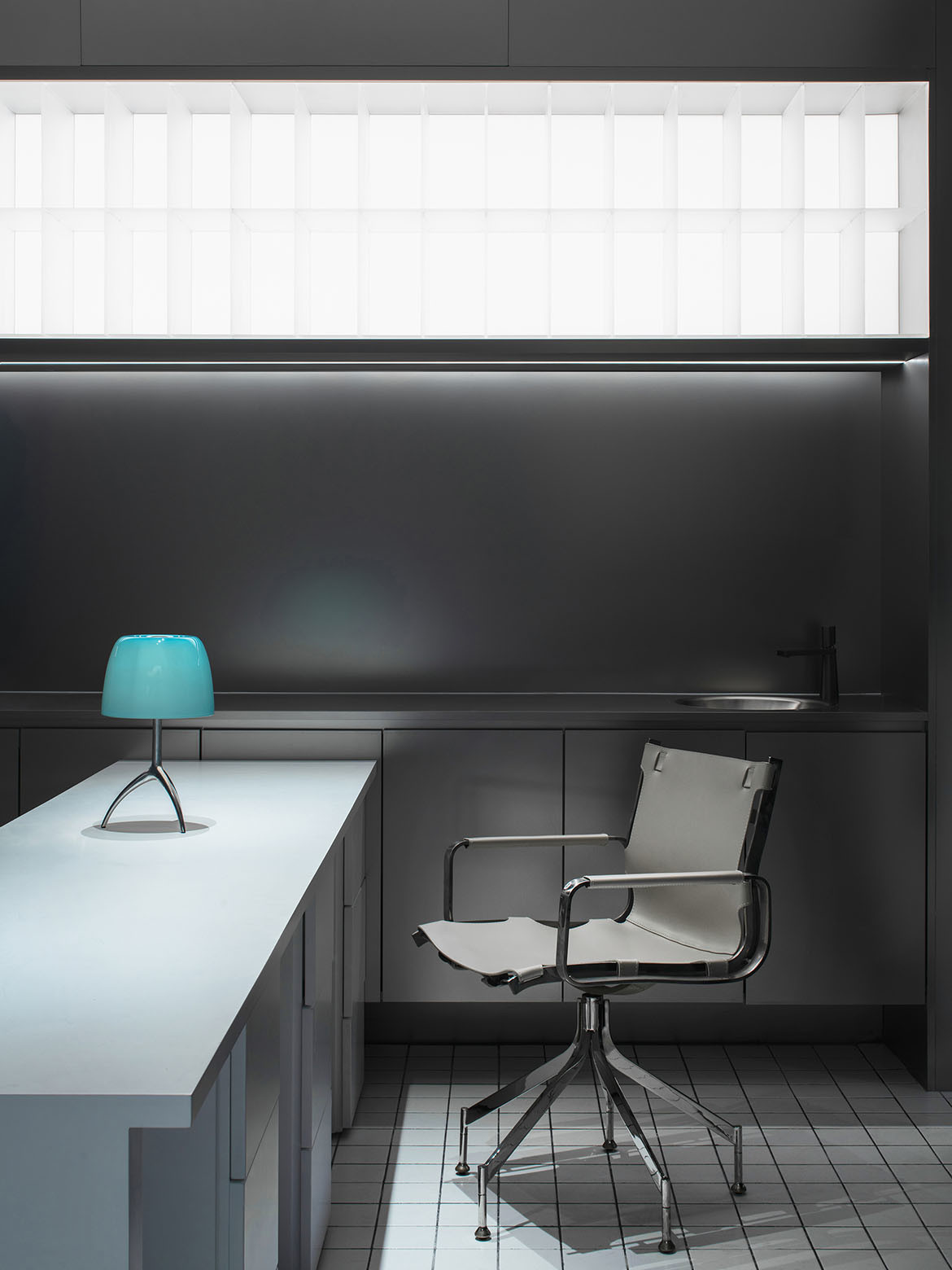 ATMOSPHERE Architects
atmospherearchitects.com.au
Photography
Courtesy of ATMOSPHERE Architects
We think you might like this article about YI+MU's latest design that defies what timber can be.