The Cult Design name is synonymous with a veritable smorgasbord of innovative global and Australian design icons. Cult's in-house design brand, nau, ventures for the first time into the world of outdoor furniture with a range designed by Adam Cornish.
Introducing: Terrace.
An outdoor seating series for the most discerning design fans, Terrace is a refreshed take on practical outdoor furniture with the design flair to match. The subtle linearity created by stainless steel boasts a strong graphic impact, while the negative space used throughout each piece creates a contemporary illusion of lightness.
Including a lounge chair, dining chair, and bar stool, Terrace is characterised by gentle curves that are unexpected when considering the strength and robust nature of their stainless-steel materiality. The range adeptly satisfies every outdoor recreational whim: lunching with colleagues, lounging in comfort, catching up with friends or celebrating a milestone with loved ones over dinner, to name a few.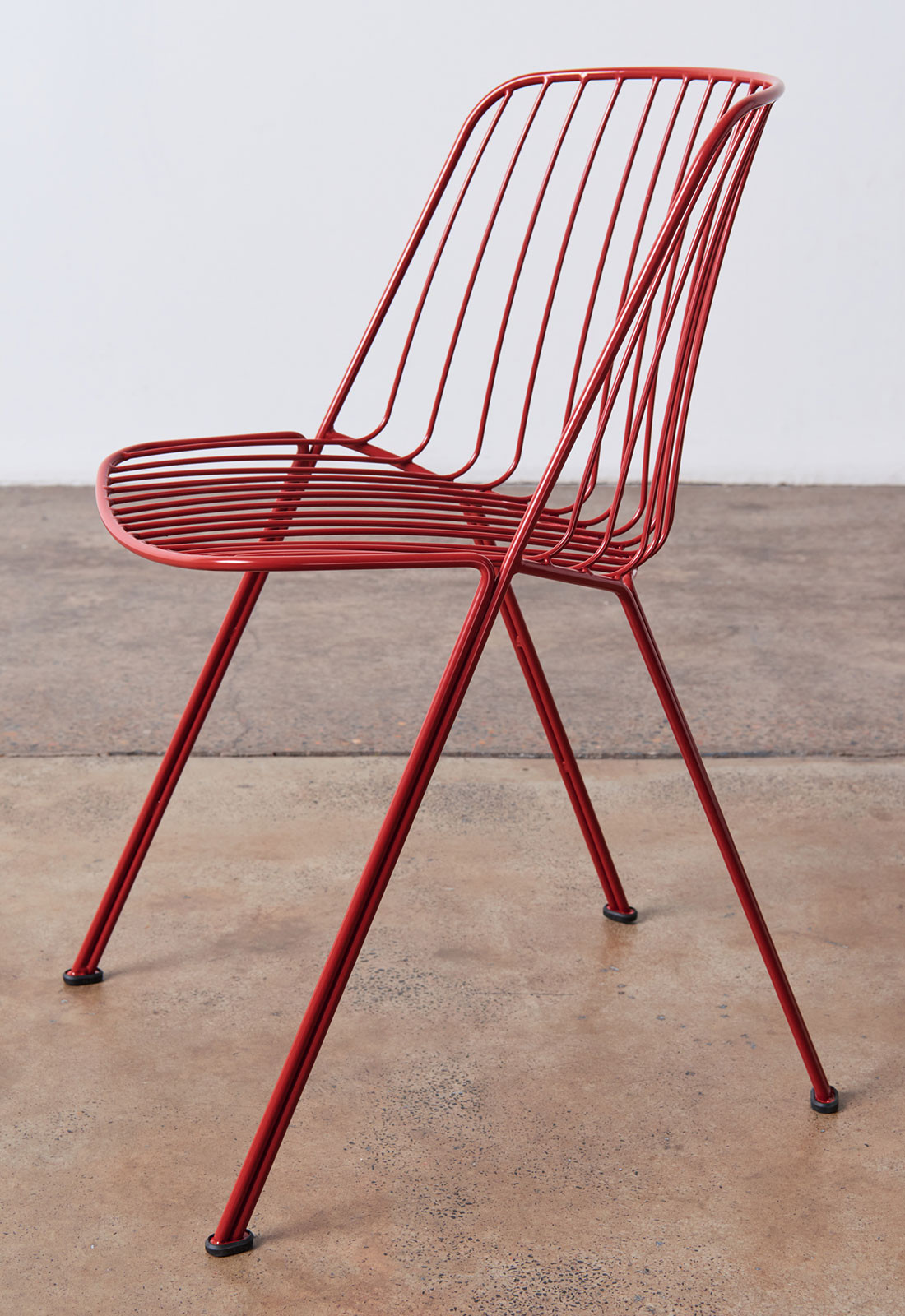 "The Terrace collection aims to create a quaint, nearly transparent visual language. I wanted to achieve a product that neither stands out nor is lost in its surrounding environment. The formed wire construction is reminiscent of hand sketched gestures," explains Adam Cornish.
Hand-crafted in Melbourne, the Terrace collection employs the durability and versatility of stainless steel. Every piece in this range is designed to withstand the elements, particularly in the context of even the harshest Australian conditions. As is characteristic of nau, Terrace's functionality belies an even more impressive aesthetic, with a range of colours and finishes to complement the subtle curves of each chair.
From commercial to hospitality and residential applications, nau's Terrace range by Adam Cornish is sure to be sought after as we move into the summer of 2021.
Terrace and the rest of the 2021 collection from nau is available through Cult Design.
Cult Design
cultdesign.com.au