In my career as an architect, I've had the privilege of working closely with Indigenous communities, and I've come to appreciate the profound impact of truly listening to all voices and fostering genuine collaboration. As we approach the 2023 Yes Vote Referendum, I believe these insights are more relevant than ever, underscoring the significance of inclusion, open dialogue and the strength of collective voices.
Throughout our extensive journey as a practice, my team and I have had the opportunity to collaborate with over 50 Aboriginal and Torres Strait Communities across Australia, as well as many First Nations communities in regions such as PNG, Solomon Islands, Vanuatu, Fiji and Cook Islands. Our mission has always been crystal clear: to design spaces that not only are accepted but actively utilised by the communities they're intended for.
Achieving this ambitious goal, as I can personally attest, hinges on gaining a deep understanding of individual and community needs – something that can only be achieved through authentic collaboration, firmly grounded in the act of listening to every single voice.
The results of this collaborative approach have been consistently positive. Buildings designed through engagement are well-loved, impeccably maintained and bring about better outcomes for the people they serve. It's a testament to our process that not a single incident of vandalism has ever occurred in any of the buildings we've created.
Moreover, our work has demonstrated that art centres flourish as nurturing spaces for artists, cultivating a deep passion for their craft, while health centres observe an increase in patient visits, contributing to improved overall health outcomes. The elderly residents in our designed aged care facilities express genuine satisfaction with their living environments that connect them to their ancestral lands.
Related: Meet Indesign Luminary Jefa Greenaway
Our approach acknowledges the rich diversity of voices within any community. Some individuals are readily outspoken, while others might be less inclined to express themselves, for various cultural or personal reasons. To address this, my team invests time in creating intuitive and inclusive opportunities for community members to share their insights. This might involve extended periods within the community, fostering spontaneous conversations in relaxed settings, and hosting forums tailored to specific groups within the community.
Our commitment to incorporating all voices extends to local schools, engaging with students to understand their aspirations and desires. By actively involving children in the consultation process, the parents become informed by extension, creating a deeper awareness and engagement within the community.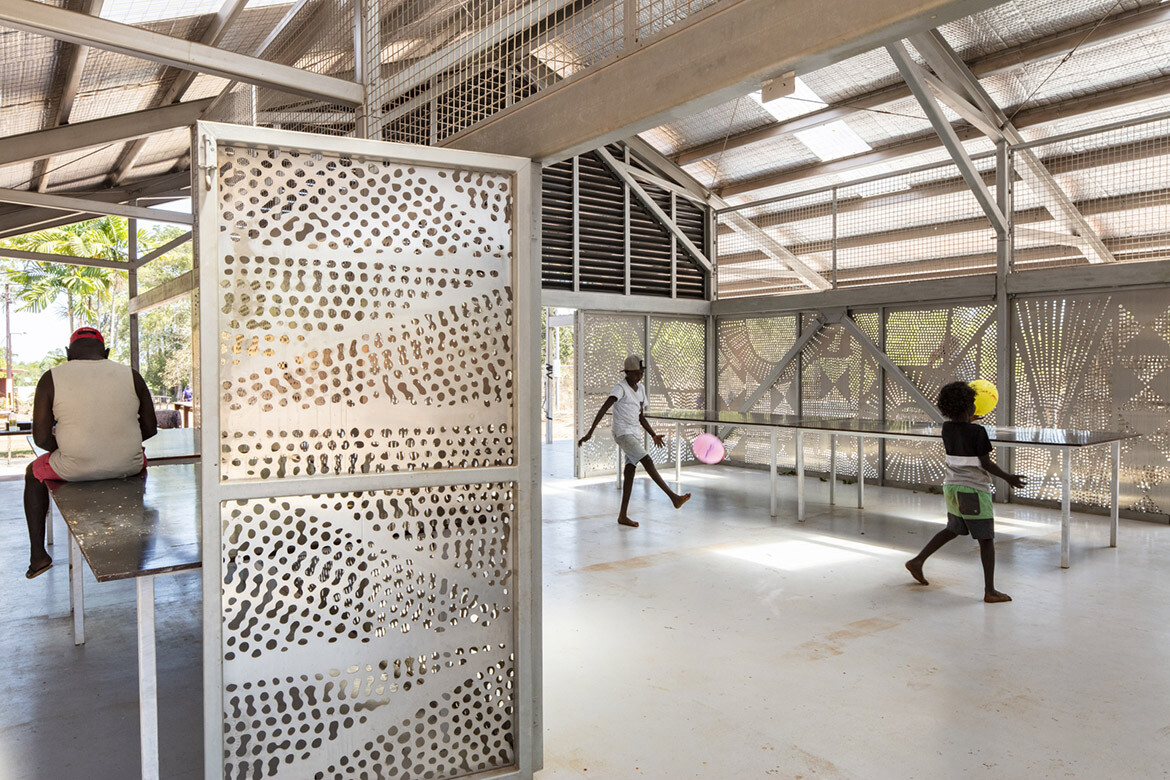 While these initiatives may demand time and effort, they ultimately save both time and money in the long run by averting disputes and misunderstandings that can lead to project delays.
The true measure of success in this approach is evident in how the community utilises and values the buildings we create. My experiences have consistently demonstrated that when all voices are truly heard, and genuine collaboration is allowed to flourish, communities exhibit high rates of usage, low rates of vandalism and a profound sense of ownership.
The philosophy of Kaunitz Yeung Architecture, which centres on listening to all voices and fostering true collaboration, serves as a model for inclusivity and unity. As Australia stands on the cusp of the 2023 referendum, my experiences in Indigenous communities can remind us of the remarkable power of listening and collective decision-making. By casting a "Yes" vote in the referendum, we, as Australians, have a unique opportunity to acknowledge and empower our First Nations people, thereby paving the way for a more inclusive and equitable future for all.
Kaunitz Yeung Architecture
kaunitzyeung.com
Photography
Brett Boardman, Robert Frith
We think you might also like this article about Vincent Namatjira's Desert Songs exhibition.