Interior design is a historical practice that can be traced all the way back to the sculptures, textiles, murals and animal skins of Ancient Egyptian homes. Many of the famous art pieces now displayed in museums and galleries around the world first began as interior design pieces.
The practice of interior design is as integral to humanity as the practice of finding shelter itself; this is something we have seen evolve across centuries. While the styles and traditions of interior decorating styles have changed drastically from their origins – often unrecognisable from decade to decade – the principle remains the same. Interior design, at a fundamental level, is about uniting a space with the humans that inhabit it: tying purpose with form to create specific, individual beauty.
Interior design has often been confused with interior decoration. While they involve similar practices and follow many of the same principles, they are conceptually distinct. Interior design has evolved from interior decoration as an academic practice often undertaken in collaboration with architecture.
Where interior decoration furnishes a space, interior design creates a space; the designer is often also the architect or at the very least involved in the planning and drafting stages of construction/renovation. This has naturally evolved from interior decoration, where a contracted furnisher with no involvement in the building's design or renovation would select accenting pieces that worked with the space.
That is not to say that interior decoration is an easier practice than interior design. In fact, often the opposite may be true – it can be incredibly challenging to style an inflexible space. Nevertheless, interior design is generally regarded as a more rigorous and academic practice, with a focus on the theory behind visual appeal. Common interior design principles include the rule of three, colour theory, and the creation of vector lines within a space that may influence the apparent size.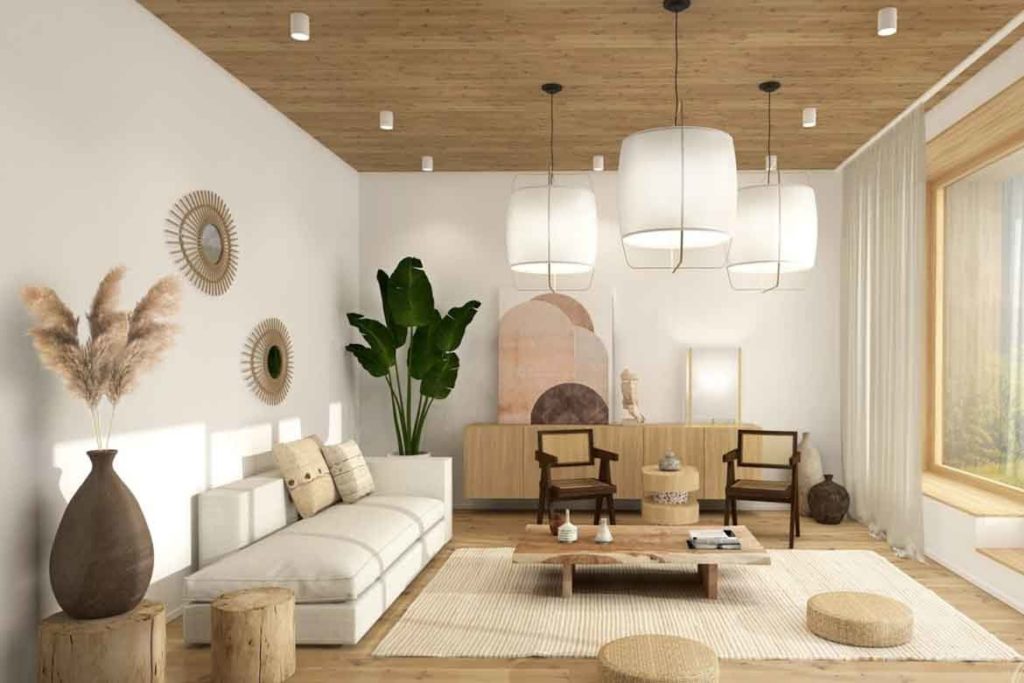 There have been a few hugely influential schools of thought that have sculpted the practice of interior design across the years. The true beginning of interior design as a recognised academic profession started in the 20th Century, with the rise of individualist design and Art Deco Style.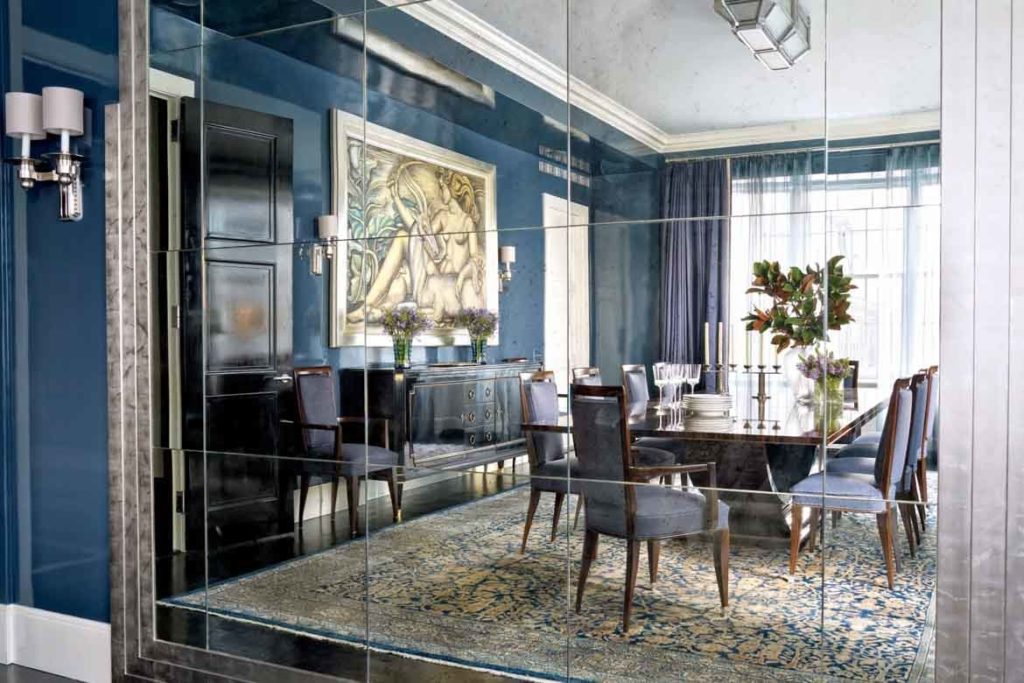 Art Deco was the first design movement that gained global momentum within the interior design community. It encompassed a wide range of earlier decorating styles, each blending together to form a stylishly (then) modern glamour.
Leaning heavily on the structure, symmetry and cleanliness of Cubism, Modernism, Constructivism, and Futurism, Art Deco style popularized unusual optical patterns such as zigzags. It became a symbol of the contemporary world, ushering in a new dawn of interior design as a facet of broader artistic movements and new age philosophy.
From Art Deco evolved innumerable similarly inspired styles, each pushing the boundaries of contemporary design a little further. Here is a list of some of the most influential design styles across the past few decades, many of which are still popular today.
House Interior Styles: 4 Types of Interior Design Styles
4. Classic
One of the home décor styles also referred to as 'traditional,' this interior design style refers to the timeless appeal of a classic look.
Symmetry is of particular importance to the classic look, as well as ornately detailed furniture and subdued colours/patterns. The goal of classic interior design is to avoid any pieces that might become dated or are indicative of a certain era while still maintaining personality and aesthetic appeal.
3. French Country
French country style design has been beloved among the most popular design ideas for many decades. It is typically characterised by rustic vintage furniture, soft patterns, muted colours, and the use of natural materials.
French Country design has a simple elegance, bringing a taste of the provincial life to the comfort of a contemporary home. Rustic yet sophisticated, French country style is one of the best examples of how contrast can create an atmosphere in interior design.
A blend of modern creature comforts like high-tech appliances and refined furniture pieces accented against vintage patterns creates a rich, multi-layered atmosphere bound to inspire.
2. Contemporary
Contemporary design is perhaps one of the broadest interior design styles. Colloquially, the words 'contemporary' and 'modern' are used interchangeably, but this is not true of contemporary verses modern design.
Modern design originated in the early 20th century with set rules and features that contemporary design does not. Contemporary design is more focused on innovation and experimentation, particularly the merging of technology with decoration.
While contemporary designs will often share certain characteristics such as sleek surfaces, industrial edges and monochromatic colours, these conventions are not quite as rigid as those of modernist architecture.
Contemporary design has received criticism for being too impersonal, but truly beautiful contemporary designs like the one pictured above will mitigate this through warm colours, sentimental art, or even natural material accents like the stone feature wall above.
1. Modern
Modernism evolved immediately out of Art Deco style as a more streamlined mixture of similar design elements. Modernist interior design is likely to be minimalistic, purpose oriented, monochromatic, and accented with bare industrial materials such as concrete or steel. It differs from Art Deco style in its commitment to function and the integration of new technologies into design.
Much of what championed the formation of modernism was the development of reinforced concrete and steel/glass manufacturing technology. Modernist houses can often be recognised by their materials as modernism heavily favours steel, concrete, and architectural glass.
Facets of modernism include functionalism, minimalism, and brutalism, each of which have had taken a turn on the global design stage. You can read more about modernism and how it influences contemporary design practices here.