We can dream about enjoying the simple life and getting back to nature, but the reality is that we don't often have the opportunity to relax and soak up the great outdoors. However, in the province of Jiangxi in China, a beautifully designed, bespoke house offers guests a taste of life in a forest while residing in The Mushroom.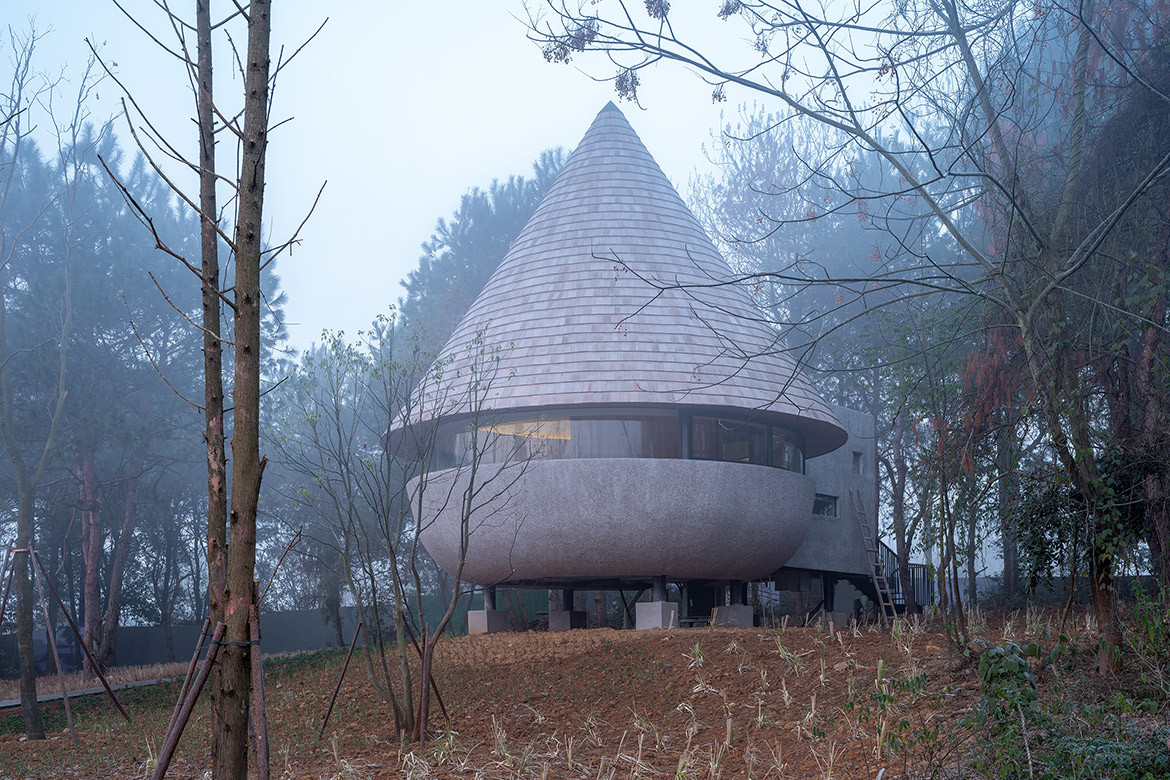 Created by ZJJZ, a Shanghai-based design studio, the concept of The Mushroom is pared back design at its best where something a little bit different has taken centre stage in a landscape of outstanding natural beauty.
At just 50 square metres, The Mushroom has been expertly tailored for every requirement. Composed of two simple volumes – a rectangle that contains a bathroom and storage space inserted into the main circular space, that is the mushroom, where the main bedroom and mezzanine are situated.
The bedroom features a panoramic window perfectly positioned at viewing height that encircles the mushroom structure, and above this is a loft, with its cone-shaped ceiling that serves as a child friendly area. Both areas are linked by a small-scale stair.
In the bathroom space a horizontal window has been designed next to the bathtub and shields the view from the pedestrian path ensuring privacy, while a circular skylight provides light and shadow with the change of time, day and season.
The Mushroom has been designed as a steel structure that stand above the ground and there is a small stair from outside to the entrance and the internal lobby. The cone-shaped roof has been clad in pine and the remainder of the house is coated with granolithic concrete. Over time, the materiality of The Mushroom will patina to harmonise with the surrounding natural environment and will visually begin to merge with the trees and foliage.

The design of The Mushroom, while simple, has been designed with great care in every aspect and the curated views help maintain a connection to the outside landscape. While the interior is compact, the use of pale timber helps extend the space visually but is also very beautiful as a decorative element.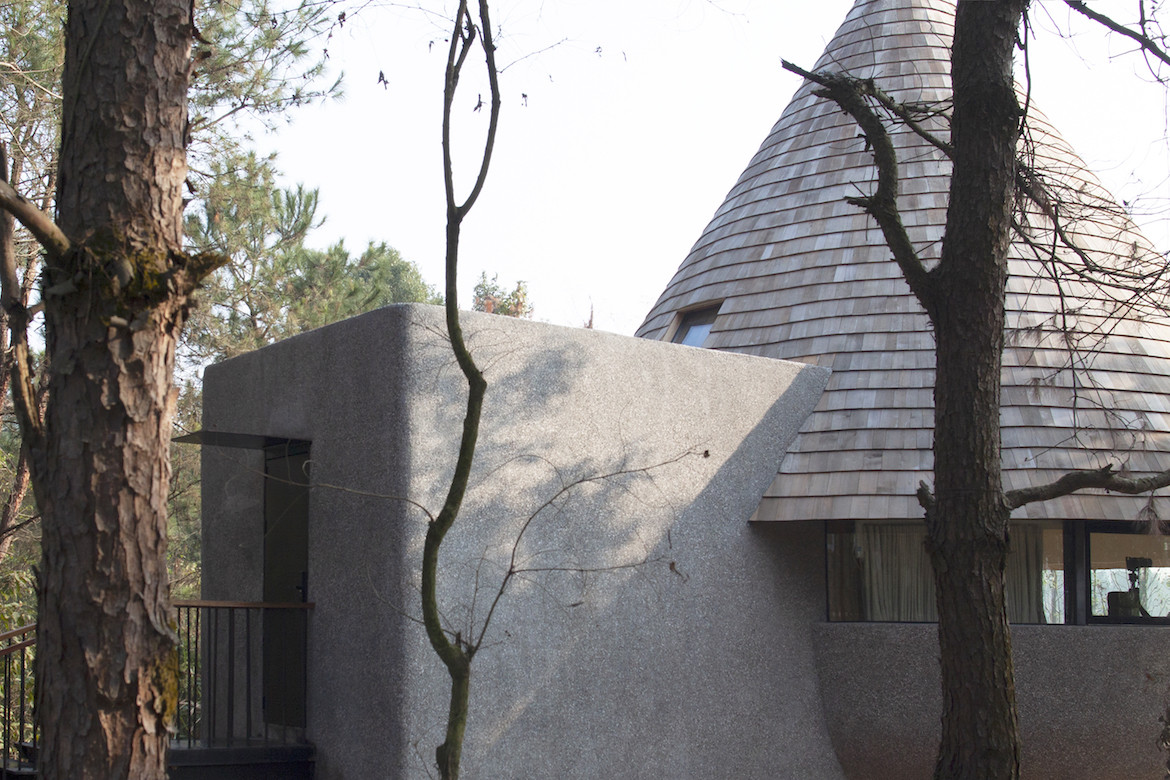 ZJJZ is a young and dynamic practice that was established in 2017. With a wealth of experience between the core members – having worked at Isozaki New Studio and Neri&Hu Design and Research Office – projects such as The Mushroom demonstrate originality and design finesse that sets this practice apart from its peers.
In the meantime, don't we all want to go and holiday at The Mushroom? If only…
Photography by Fanfang Tiang and ZJJZ