Opulent and impressive, this former plant room is transformed through a design that accommodates mechanical services, large structural incursions and low ceilings. That said, the beauty of the design lies in the way Studio Tate has worked with these elements without for a moment suggesting the design as anything other than greenfield intended.
The layout is interesting and not the usual configuration. Rather, the reception swells to include a large lounging area with an assortment of seating options, ostensibly contained by a large circular blue rug. The seating itself offers different levels of ease, from a bespoke, two-way sofa designed by Studio Tate for relaxed groups to a pair of upright chairs in warm rust. A larger single chair is an alternate option.
This area in turn flows directly to a suite of dining tables where rich Verde Marina Granite compliments the Da Vinci marble used for the reception counter. This visual cohesion of rich colours and textured surfaces framed by dark timber panelling, brass detailing and large format porcelain tiles is a constant throughout. Next in the flow is the kitchen proper, which is sensationally good with large expanses of Fratelle marble and dark timber cabinetry in a perfectly scaled up version of a large domestic kitchen.
High quality appliances, a large pantry and fluted glass-fronted cabinets provide the main, while a gorgeous area of burgundy cabinetry with an inset bar lined with striated red travertine heralds a very high level of design competency. None of your white-on-white or even the safety of Carrara to be seen: "It was essential for the new workplace to be future-proofed for organic growth, while bolstering the company's rich history, and its value of connectedness, high-quality design and construction," says Alex Hopkins, Studio Tate design director.
Related: The Works by Futurespace
Faced by a suite of café-style booth seats in bronze leather with black circular tables and deep fuchsia Fritz Hansen Series 7 chairs, lush hanging planters and large verticals of Mirror polished stainless steel  between each booth, the kitchen provides for both in-house and entertaining needs. "The unusual positioning of the kitchen and breakout space unlocked the floor plate, eliminating unnecessary circulation and allowing us to accommodate Riverlee's functional needs within a relatively compact floor plate," says Hopkins.
Divided to east and west, the boardroom, meeting rooms, collaboration space, quiet rooms and chairman's office are positioned to the east. The boardroom is stately with a timber ceiling baffle, timber panelling, a large timber table and rich caramel leather chairs. A large screen is worked into the scheme via a marble trimmed credenza faced with dark green cabinetry in a clever pairing that allows the screen to fade from attention when not in use.
A large fuchsia ottoman then breaks the masculinity of the space without adding frivolity. It is a fine balance that Studio Tate works exceptionally well and speaks directly to their understanding of their client's needs: "The joinery language builds on ideas developed for a previous residential project featuring high plinths and sturdy uprights, which lend an approachable, furniture-like quality to the design," says Hopkins.
The longer west wing accommodates a light-filled, open plan workspace and managing director's office, with both areas enjoying views across the bay. Adjacent joinery conceals lightboxes, whiteboards, pin boards and storage. A series of meeting booths punctuates the wall. These delightful spaces are perfect for individual or one-on-one meetings with an In Common With Tiered Disc Pendant lamp adding a touch of glamour, while anchoring the space without fuss.
Studio Tate has borrowed from their own domestic interiors to create this workplace and it shows. Detailing is exact, precise and cleanly delivered, while colour, textural variation and tonal shifts are nuanced and elegant. Moreover, there is an aesthetic confidence that delivers both fixed and loose elements of quality and visual delight.
Studio Tate is an interior architecture practice of designers and thinkers, committed to intelligent and responsible design: "We take a creative, collaborative and pragmatic approach to interior architecture that delicately balances craftsmanship with functionality, using a highly-considered methodology and a refined, polished finish that manifests in inspiring, deliberately resolved outcomes," says Liz Ride, associate director.
Studio Tate
studiotate.com.au
Photography
Sharyn Cairns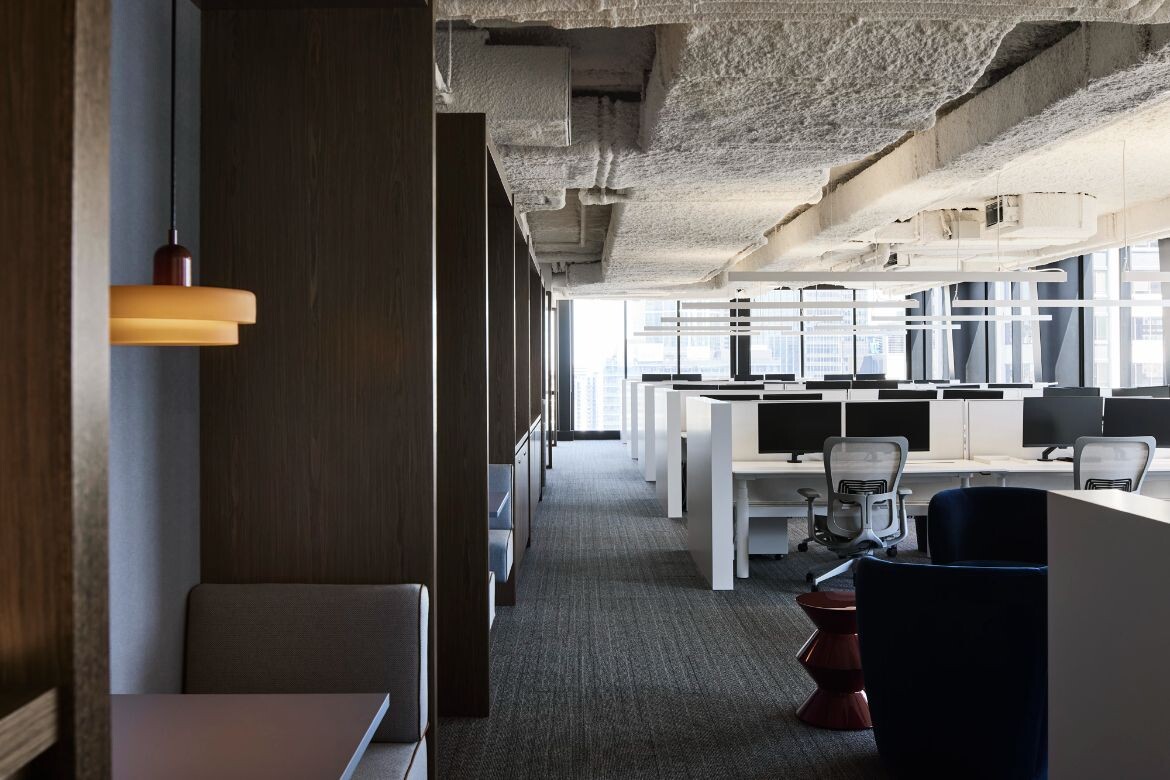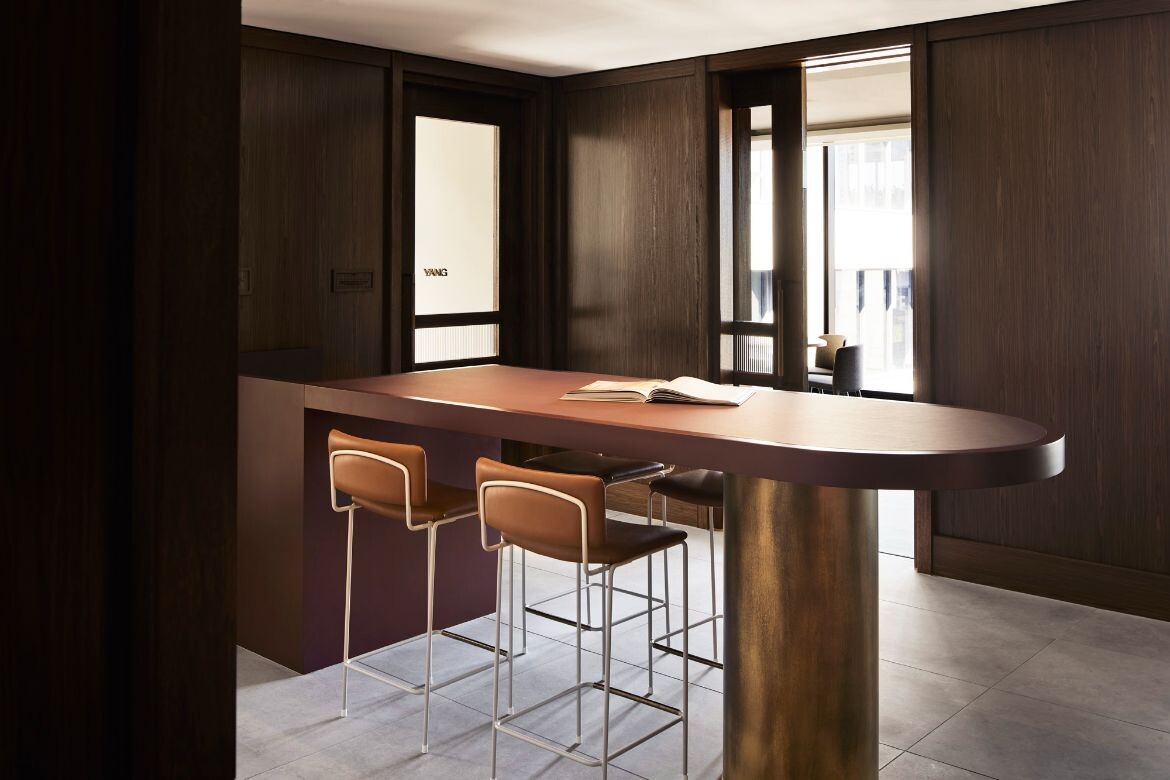 We think you might also like this comment piece on resenteeism by Angela Ferguson.