Methodist Ladies College is an independent day school in Burwood, Sydney. In a move to prepare their students for the transition into the modern working world and position the school at the forefront of girl's education, the school went about redesigning and rethinking the idea of the classroom.
Shifting away from the traditional 'chalkboard and teacher' classroom, the redesign positions the school as a more innovative and collaborative education space.
Ross Kirby, Head of Finance, Systems and Administration at MLC, and his team worked with BVN and Business Interiors, whose experience in educational space design, broad product range and procurement expertise made them an easy pick for the large project.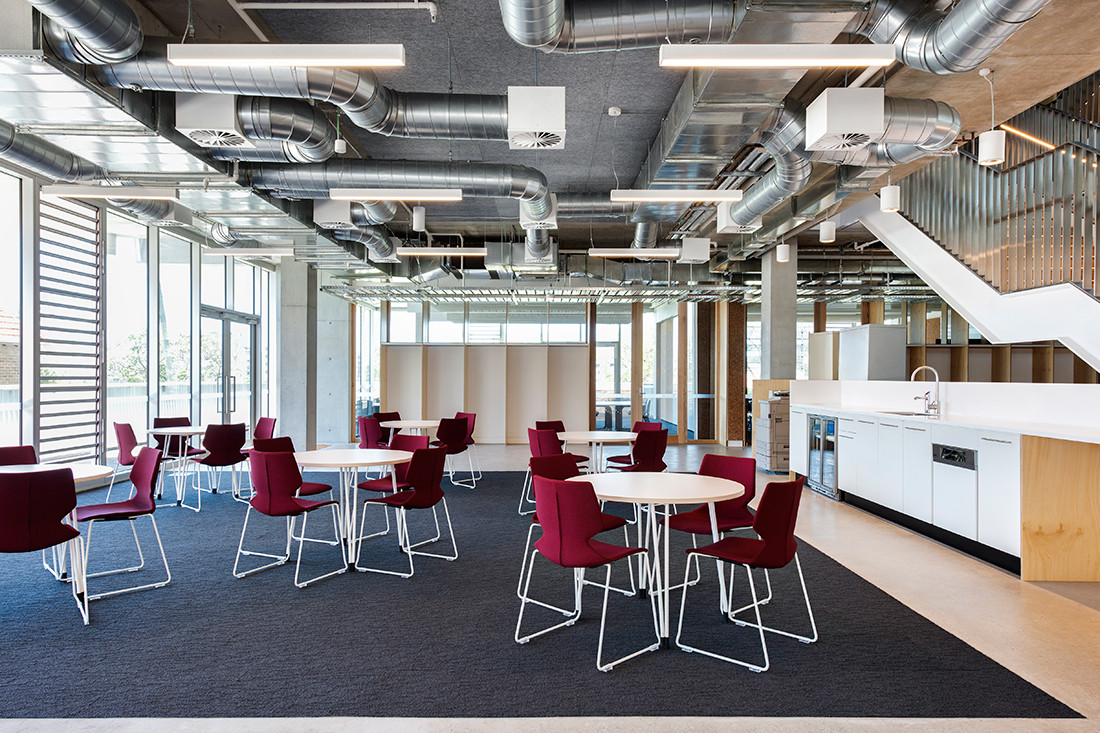 In order to make sure the furniture selection was suitable for all types of learning, Business Interiors ran extensive product sampling and testing prior to purchase. This included the creation of a series of virtual reality 'play spaces'. These spaces saw students and teachers testing out an environment, interacting and discussing potential modifications or additions before ideas were finalised. That feedback assisted Ross during the decision-making process and, he says, it helped create a truly collaborative workspace using furniture from Pedrali.
"During that process, we took students into the architect's offices. We asked the children what they liked about MLC, what they liked about different learning spaces, as well as what they didn't like," he says.
No project of this ambition is easy, yet this school redesign brought along special challenges of its own. During the fit-out process, an overflow school building was knocked down, which meant the project not only had to be brought forward, but also managed around a construction site. But Business Interiors adapted, managing to protect the new furniture whilst walls and ceilings were assembled, resulting in a relatively stress-free process for the school.
Despite these challenges, Business Interiors was able to deliver the project in time for the students to start their new term in 2019, where they'll enjoy a new workspace for up to 1000 students.
As a result of Business Interiors' product knowledge and understanding of modern workspaces, MLC now boast a large quantity of learning-specific items that are particularly suited to students at high school level.
As Ross says, "Entering the building now, there's a sophistication to it. We created an environment where students from primary school could come into this next level of learning in their senior years."