Getting out of the ground is a milestone for most projects. The concern at Ivanhoe Grammar Sports and Aquatic Centre, however, had more to do with getting into it. A challenging brief demanded even more lateral (or, more accurately, vertical) thinking when it began to expand during an extensive consultation process with the school's academic and sports staff.
The school's development plan was approved back in 2016 but it took another seven years for the project to be finalised. In that time, the program significantly expanded – from two courts and a refurbished 25 metre pool to four multipurpose courts, a 50m pool, change facilities, a weights room, aerobic and yoga studios, classrooms, staff offices and a kiosk. Needless to say, this revision of the brief created a number of problems for the architects at McIldowie Partners.
In short, the challenge intensified and crystallised into this problem: how to fit more into the same site without trashing the connection to landscape and general sensitivity to surroundings that are also residential?
"A connection to landscape was always a key design principle, and in many ways, the brief provided us with opportunities to expand this through the occupation of the rooftop," explains director John McIldowie. "By cutting the building into the hill, we were able to ground the building into the landscape while harnessing views of the Yarra River beyond."
The solution has broadly been to go vertical and, more specifically, to go down. The Sports and Aquatic Centre now comprises six levels, reaching 25 metres below natural ground level. In many ways, it's a logical solution to the problem given the steeply sloping nature of the site. There is a lot to squeeze in and the architects have achieved it using a not dissimilar problem-solving approach to that more commonly seen in high density urban areas.
The courts are stacked on top of one another with some below ground and the rooftop used to accommodate others. Connecting them and organising the whole design is a circulation spine, while an entry pavilion sits on one side and provides additional support functions.
Related: Scott Alterator on designing learning environments
The adaptation has created new design opportunities and benefits too. The rooftop spaces open up views across the Yarra River and Melbourne city, just as the pool located at the southern end of the site accesses views and connects to the wider landscape.
The partially underground setting also brings significant gains in thermal mass, minimising the need for air conditioning. In addition, solar panels adorn the roof and rainwater harvesting is employed in order to future-proof the building and improve its sustainability.
Extensive use of timber and clerestory windows protect against darkness in a design that has centred student learning, health, wellbeing and sporting achievement from the beginning. Innovation in education design continues to move beyond traditional limits and taking schools in a vertical direction is a varied and notable dimension of change.
McIldowie explains further: "Vertical schools have been critical to Australia's school design landscape for a number of years now and schools must continue to maximise development potential on existing and new sites to ensure future flexibility of the campus. What is particularly interesting about the solution at Ivanhoe Grammar is that sports courts are not typically suited to stacking as, say, classrooms.
"Still, we see real potential for exploring this model further in sports and mixed-use school buildings to provide increased flexibility in use, greater space utilisation, and foster a sense of community."
McIldowie Partners
mcildowiepartners.com.au
Photography
Peter Bennetts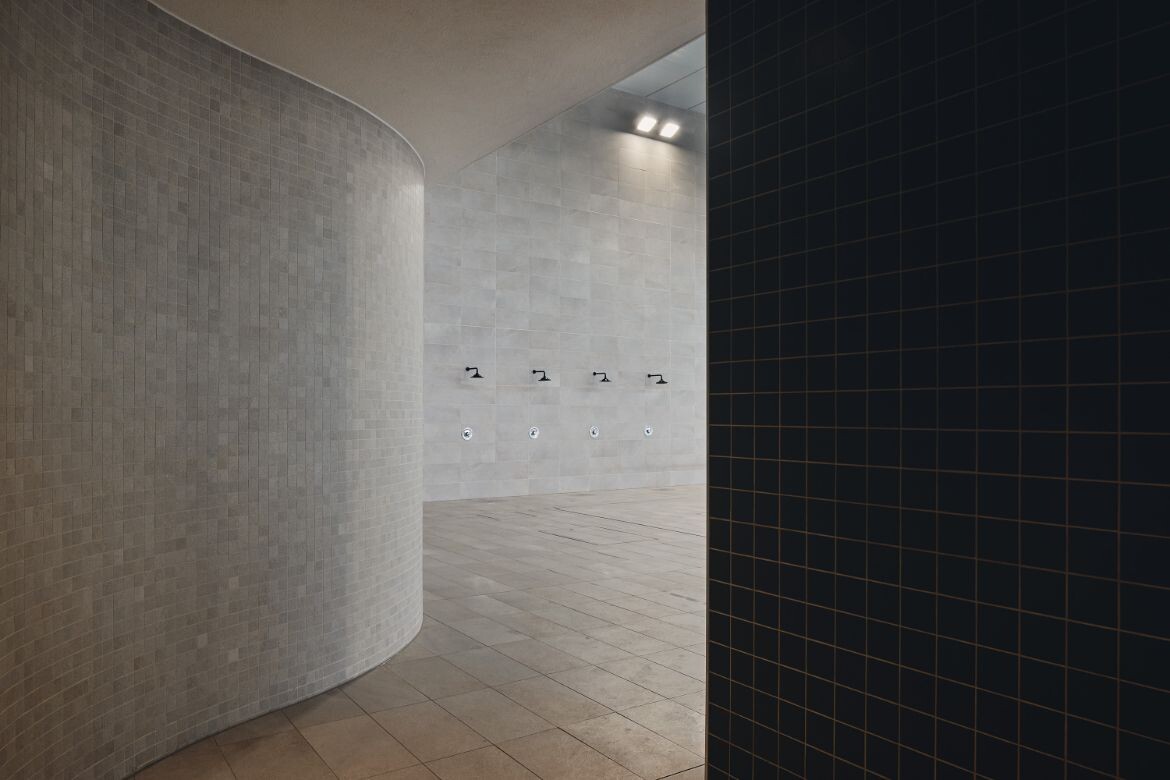 We think you might like this story on McIldowie Partners's work on MLC Nicholas Learning Centre.