Cox Architecture has recently moved to 70 George Street, Tallawoladah/The Rocks, taking up an historic position with iconic Sydney views – bridge and Opera House, no less – in a heritage building that marks quite a change from the previous CBD location on Clarence Street.
Described as a process of going back home for the practice, "the starting point was a process of reduction," says Brooke Lloyd, director and head of interiors at Cox. "The heritage form was cluttered with superfluous layers so we stripped back everything that wasn't significant in terms of heritage. The challenge was how to do more with less – how lightly could we touch the space to create a functional studio?"
The building, a former bond store and warehouse, is state heritage listed and dates back to 1912. Key conservation features include timber post and beam interior construction and load-bearing brick exterior walls. The process of reduction also revealed a fish bone timber ceiling structure that adds tremendous character to the interiors.
By carefully removing additions made to the interiors over the years, Cox has reinvigorated the essential heritage skeleton of the building and set the stage for its own fit-out to focus on sustainability, flexibility, reversibility and conservation.
"We had to leave our egos at the door. As an architectural studio, there can be a compulsion to put your stamp on the place but, for us, it was a question of what we could do to touch the space as lightly as possible," explains Lloyd. "Everything that we put in, apart from the kitchen, is basically removable."
Pivot doors provide some private meeting spaces and have been cleverly fitted in such a way as to be fully removable, while joinery units are designed to be disassembled, flat-packed and used again. The practice also partnered with Cult to prioritise re-used furniture, sourcing local and leftover pieces that provide for functional use in what is, after all, a working space.
Related: Cox Architecture's Sydney Football Stadium
The new studio is more than just a workspace, however. The adaptability and flexibility of the fit-out underlines this and is perhaps most clearly demonstrated on the fifth level, where a large open space can host events and be reconfigured as a communal dining or general working area.
This ability to host events is a key point of difference for the people who come to work here each day: "It was a huge consideration for the move. We wanted to create a magnet so that we didn't have to prescribe when people came into the workspace. Instead, we're persuading them with this overlay of activity – it's not just about the physical attributes of the space, it's a behavioural piece too," says Lloyd.
As a place of work, the new studio has sense of authenticity throughout – it is at once functional and experimental. "It's very much a live environment, not a curated showcase. If it looks a bit disordered, it's because we're experimenting on ourselves, for example in the balance between collaborative and quiet spaces post-covid. We are trying to create a culture of iterative design with pin-up spaces and so on," says Lloyd.
Iconic location, experimental design, heritage conservation – but what ties it all together is a feeling of returning home. Cox Architecture started in a terraced house 60 years ago and Lloyd speaks about the importance of "having our own front door. We've grown from two to 200 and we wanted to recreate the feeling of intimacy on the scale of a terraced house as opposed to a glass shiny tower."
Cox Architecture
coxarchitecture.com.au
Photography
Nicole England, Adrian Mesko, Nic Bailey, Cameron Hallam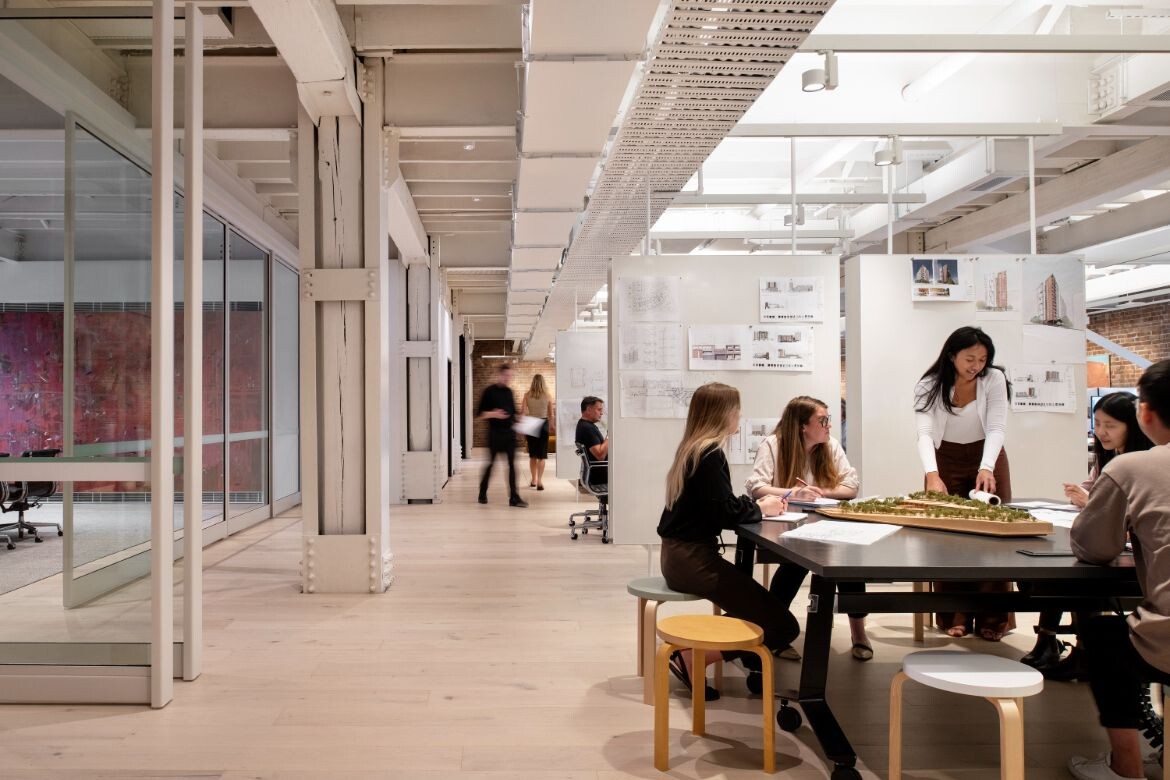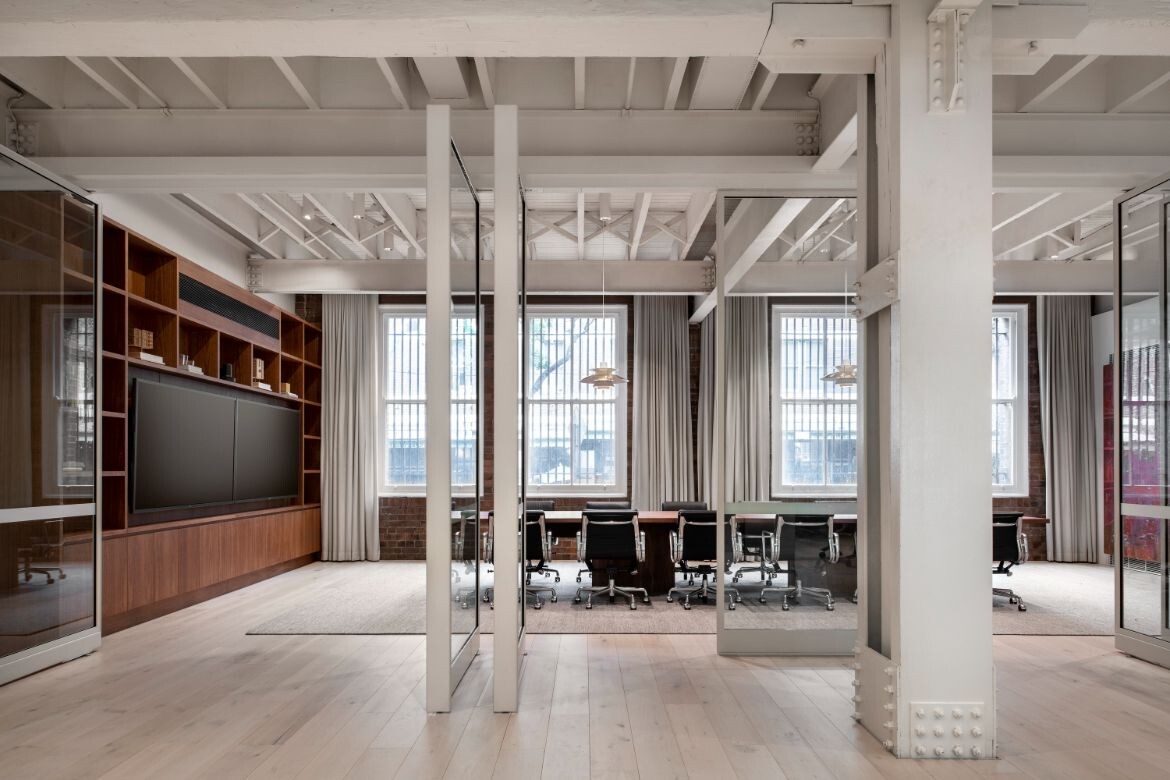 We think you might also like this story on 66 King Street by Cox Architecture.