This article first appeared in Indesign magazine's 'State of Wellbeing' issue.
There is no distinct style or theme with loopcreative, but the language and consideration that comes from its designs speak volumes of its passion. loopcreative has a distinct knack for capturing the essence of its clients' visions, and every project it undertakes is wholly idiosyncratic.
Founder and principal, Rod Faucheux, returned to Australian shores in 2008 after spending 10 years on interior projects, big and small, across the world. These projects ranged from massive airports to retail wonderlands. During this time Faucheux noticed a gap in the industry, one where he could make his mark.
Coming home, Faucheux partnered with a client from an earlier hospitality project. This moment was the defining catalyst for Faucheux, and it was only natural that Faucheux should found a hospitality-focused business: loopcreative.
"Starting on the basis of [our] contributions [on] future proof planning with developers, the foundations of loopcreative grew," Faucheux explains. "Forming strong alliances with  hoteliers, chefs, operators and the like [saw us produce] the sort of work that we [had always] aspired to."
Having years' worth of experience and dealing with people from across the world, Faucheux developed a prowess for connections, and understanding not only what the client wants but also their needs. It's these early client relationships that have defined loopcreative's central theme: iconic innovations reflective of the client.
Case in point is Victor Churchill, in Melbourne. Located on Armadale's High Street amongst heritage shops and facades, this boutique butchery is defined by its evocative atmosphere. There's a moment of expectancy when you walk in – that the design will be a themed environment – based on the client's Croatian heritage or the hip twists of a modern-day butchery. What you find instead is a design language that speaks to the client's vision – and loopcreative is the translator.
Sharp copper arches frame the walls – an allusion to the Croatian baroque framework of cathedrals – bespoke details of signature Victor Churchill décor and personalised touches of salt brick walls embody a dreamlike interpretation of how one romanticises a butchery. It's real and not just a one-off accomplishment.
There are dozens of other projects that sweep you away. loopcreative is humble, yet brave, taking on challenging projects and presenting interpretations of briefs that border on inspirational. It's a world where design speaks for itself, and as Faucheux puts it: "People may know our work, but they might not necessarily know us. And to me, that is a success. That we've delivered for our clients, and their project is the hero rather than us taking centrestage for that. Because that's crucial for the relationship."
The only recurring theme through loopcreative's projects is the challenges it tackles head-on. One would almost say that the studio is challenge-orientated – tackling bold and perplexing briefs yet solving them with quiet and well-researched tenacity.
"The value of our projects in the last four or five years have been the strongest they have ever been because the briefs themselves are challenging and interesting," says Faucheux.
The illustrious décor Bar 83 in Sydney Tower appears like a crowning jewel of accomplishment in the city. The sharp reds and gilded lights spin in the rotating bar, accessible only by a singular elevator. The challenge? All the items that are on that level had to be designed to fit in that four-person elevator.
"That gave us an extra level of challenge. It wasn't like prefab it: bring it in and put it out. Everything was designed to fit into that elevator," says Faucheux. "We love the gymnastics of that the challenge that it gave us. It's all fun for us as a result." For the client, and the space, loopcreative believes that the quality and originality of the environment speak volumes.
Externally the studio's goal is the translation of its client's vision. Spaces that are for anybody and everybody. From within the practice, loopcreative acts as a place of nurture. Junior members of the staff are encouraged to explore the world – see the unpredictability of every design and city and architectural quirk.
As Faucheux says: "We love the fact that our spaces feel open to everybody, to be able to come into those spaces at any one time and be home."
This article first appeared in Indesign magazine's 'State of Wellbeing' issue, purchase or subscribe.
loopcreative
loopcreative.com.au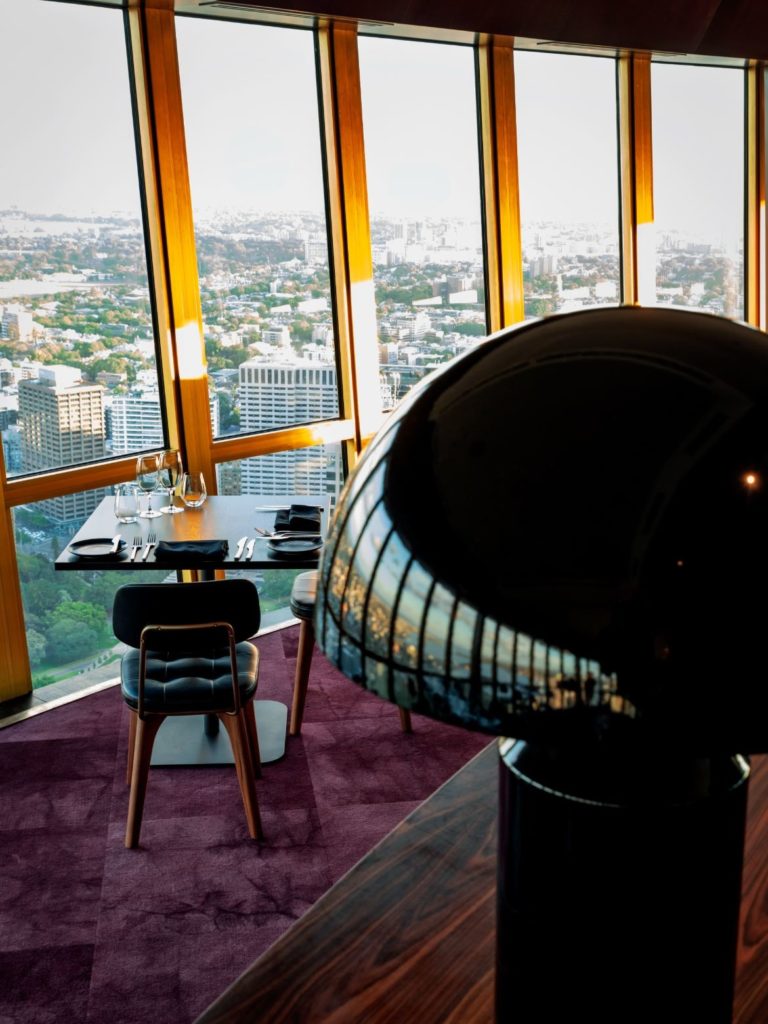 We think you might like this story on Loopcreative's Victor Churchill in Melbourne.