Design firm loopcreative has developed a second Victor Churchill for Melbourne the first being in Sydney, that vividly speaks to its patrons. Opening on Armadale's High Street, the design of this boutique butchery is defined by its proud food heritage, evocative design and detailed craftsmanship.
Having created various evocative hospitality venues, loopcreative was the perfect choice. The design concept was developed through collaborative conversations with Victor Churchill owner Anthony Puharich and director of loopcreative, Rod Faucheux.
"I first met with Anthony Puharich to discuss Victor Churchill Melbourne in early 2020. We spoke at length about family, quality, craftsmanship, tradition, heritage and authenticity; as well as the importance of legacy," says Faucheux.
The development of the concept embodied Puharich's legacy and translated this through an enriched design language. Conceived and delivered during a universally challenging time, loopcreative's top priority was to execute the fine details and maintain the unique design.
"Because no element of the design was standard, the project required our full attention to get right – so much so that our lead designer, Jarek Knoppek, moved to Melbourne for the duration of the build," says Faucheux.
The original site was a former bank with a deep foyer and wide ceilings. It laid the groundwork for a design response that put the emphasis on visually luxurious and operationally robust materiality.
Sharp copper arches, custom fabricated by DiEmme Creative Solutions, form the framework for shelving and displays, inspired by the gilded churches and Baroque architecture of Croatia. Meanwhile, the floors feature Italian Verde marble floors and variegated stone tile that catch the warm lighting.
The walls of the curing room are backlit with hand-cut Himalayan salt bricks that emit a diffused flesh-toned glow – a signature feature of Victor Churchill. The foyer is met with a circular, glass butchery room where visitors can see the butchers at work and Churchill's famous three solid hardwood chopping blocks.
The design pays homage to its history and fine bespoke details elevate this. A favourite feature of the designer is the copper sausage-like handles on the doors and drawers.
All around are unexpected sights, contoured beautifully by the copper arches. Arched timber joinery stems from the base of the horseshoe-shaped bar, complemented by bull-nosed marble benchtops throughout. The thought-provoking design is sure to stun visitors as well as Victor Churchill's dining experience and service.
"In the end, we delivered a hardworking space, supporting all the business' various operations, on a level of detail that you don't typically see in a 200-square-metre shop. Victor Churchill is a great example of how our expertise in both hospitality and retail design can combine and create new, more immersive ways to experience space."
On opening the new venue, owner Anthony Puharich says, "Although this is our first retail experience in Melbourne, we've been part of the industry for so long which makes bringing the jewel in our crown – Victor Churchill – to life here even more special.
"I genuinely love the city, and we're excited to open our first store for our customers and the locals to enjoy. I'm going all out to give them their own special version of Victor Churchill."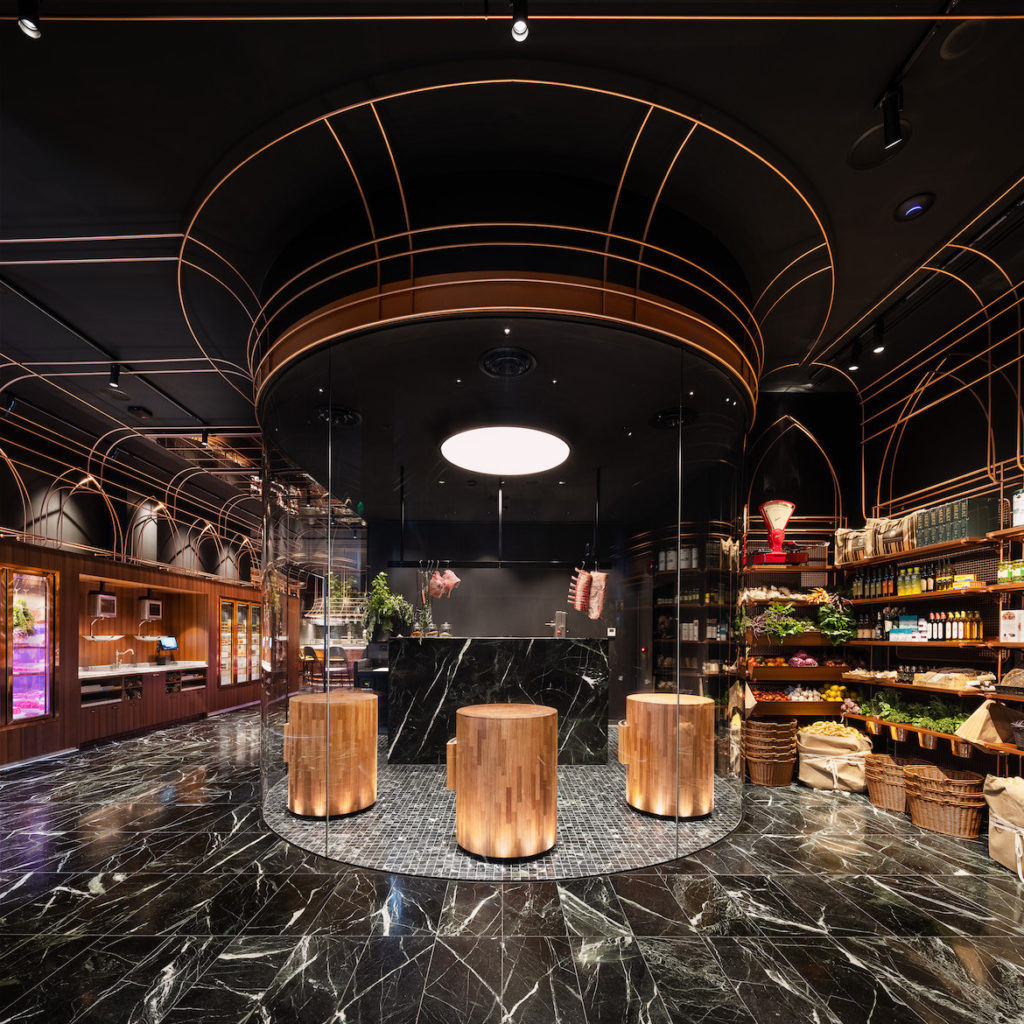 loopcreative
loopcreative.com
Photography by
Pete Dillon and Paul Gosney
We think you might like this article about loopcreative's unique designs.