Taking its name from the French pépite, meaning 'a good find', there is a delightful insouciance to the collection Irina Rybakov has curated for the Collingwood gallery and online store. That statement however, needs to be adjusted as so many of the objects and artworks are one-off or limited edition.
As such, it is an evolving curatorial premise that presents as an informal gallery showcasing a curated collection of contemporary design objects by emerging artists. Moreover, these are pieces you will not find anywhere else.
At present the gallery represents around 50 artists with work across sculpture, jewellery, glass, illustration and accessories. That said, the offering is predominantly ceramics, with form rather than function the key differentiator.
Oh, and the propensity to be charmingly beautiful: "Each piece has been hand-picked based on the story it tells, its striking and authentic aesthetic and how well it complements the overall collection," says Rybakov.
Related: 12 design objects to covet this Christmas
Commissioning and collaborating with artists around Australia, there is an genuine quality to Rybakov's engagement with the artist that goes well beyond sourcing and selling handmade pieces: "Underpinning what we do is a desire to uncover new talent, support emerging artists in developing their practice and present a considered and exciting selection of treasured pieces."
Since moving to Melbourne from Lyon (France) 10 years ago, Rybakov has immersed herself in the Melbourne world of arts, crafts and creativity and in many ways established pépite as a way to support the emerging artists of her new city home.
The range of artists is broad with Kirsten Perry, Mali Taylor, Dawn Vachon, Steph Woods, Angela Hayes, Joseph Turrin, and Stephanie Phillips – to name just a few. Tessy King and Simone Karras are pretty fabulous too.
The jewellery artists Jean Yoshiko and Yasmine Hackett are particularly impressive, as are Jenna O'Brien and Aphra Ellen.
pépite is moreover, good at working with designers and architects to find the right piece, loan works to see how things look and commission pieces when something new or unique is required.
The showroom in Collingwood is open by appointment only (Monday to Friday), and you need to email to make the appointment, so don't try winging it. Exhibitions and talks are by invitation, so get yourself invited.
Pepite
pepite.com.au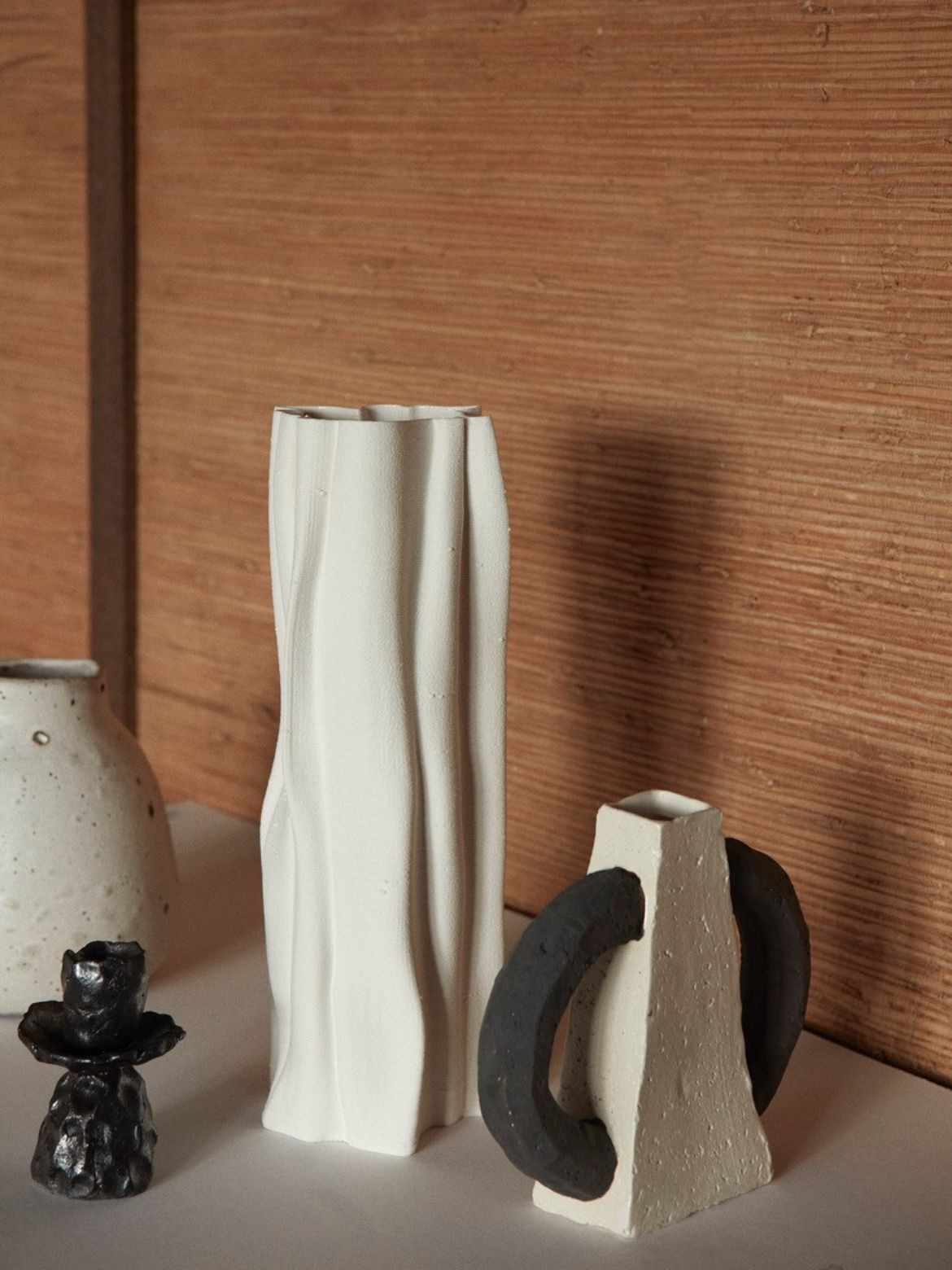 We think you might like this article about 12 covetable design objects for your Christmas wishlist.