So, as you all know, Corporate Culture has acquired Mark Tuckey (MT) and that came into effect just over a month ago, on 1 September 2023. It's still a fresh reality for the teams across both Corporate Culture (which is the holding group for the likes of Cult, nau, HAY in Australia and Cultivated) and MT.
As Munao says, there is a natural value alignment there, between CC and MT on counts of sustainable design and quality. And Munao, who himself is quite passionate about elevating and supporting Australian design, has been a long-time admirer of the MT brand.
The business deal started with a very recent conversation (March 2023 in fact) with MT's original founder and namesake – Mark Tuckey. He and Munao had been on the phone discussing a special product for a close friend. Timing was of the essence: Tuckey had just come to the decision that he was ready to sell the business and hand on his legacy of 30-plus-years in Australian design and manufacturing. He mentioned it to Munao, who sat with this conversation and mulled it over.
"My knowledge of the business at that point was really that it made beautiful, solid timber furniture. With my background in cabinet making, I was pretty interested – not about getting into manufacturing so much," he says, – but as a business opportunity and in the interests of furthering Australian design.
Related: The life and career of Cult founder Richard Munao
A closer look at the MT business revealed alignments in its mode of operation that corresponded with Munao's own approach to furniture supply and retail. This, combined with the knowledge that an acquisition of this scope would ensure the continuation of a legacy in Australian design and manufacturing, helped to seal the deal for Munao.
"I want to put my money where my mouth is and continue to support Australian design and uphold its timber furniture manufacturing industry. The people at Mark Tuckey (some of whom have been there for over 25 years) really care about what they do. I believe there is a great business there and this is the opportunity," says Munao.
Really it's an excellent outcome for Tuckey who says he has "poured my heart and soul into building this brand over the last 35 years. It's a wonderful opportunity to continue our legacy of crafting enduring furniture that stands the test of time."
MT's head of commercial sales, David Schofield, believes that the MT brand represents both quality and longevity in the Australian market. And "the timber speaks for itself," he says. Here Schofield references the deep, earthy scent of wood that permeates MT's open-air showroom which is attached to the business' Thornbury-located factory (in Melbourne).
You can even hear the timber being cut, sawed, joined, sanded and hand-finished, as you sit down in one of the brand's generously proportioned lounge chairs or sofas. Schofield describes the appeal of MT explaining, "I wouldn't say it is typical – but [rather] characteristic of the Australian aesthetic. I think the material use, the shapes, have a laid-back aesthetic."
It's true that the furniture exudes a simplicity and functionality that is reflective of the brand's design philosophy. Also the use of salvaged and recycled timber speaks strongly to an ethos of sustainability in material use and manufacture.
Perhaps most appealing in the furniture (particularly when it comes to tables and those chunky Mark Tuckey stools which we all recognise at a glance), is that it sits alongside other furnishings quite effortlessly. Pieces made from different materials that are differently proportioned, and with a distinctively international aesthetic: they all fit in alongside one another in a harmonious way.
This all makes for a complementary marriage between MT and Corporate Culture. While MT continues to run as a stand-alone brand, targeting commercial, hospitality and residential markets, it poses an opportunity for Cult to strengthen its Australian-made portfolio of products, and keep local manufacturing alive.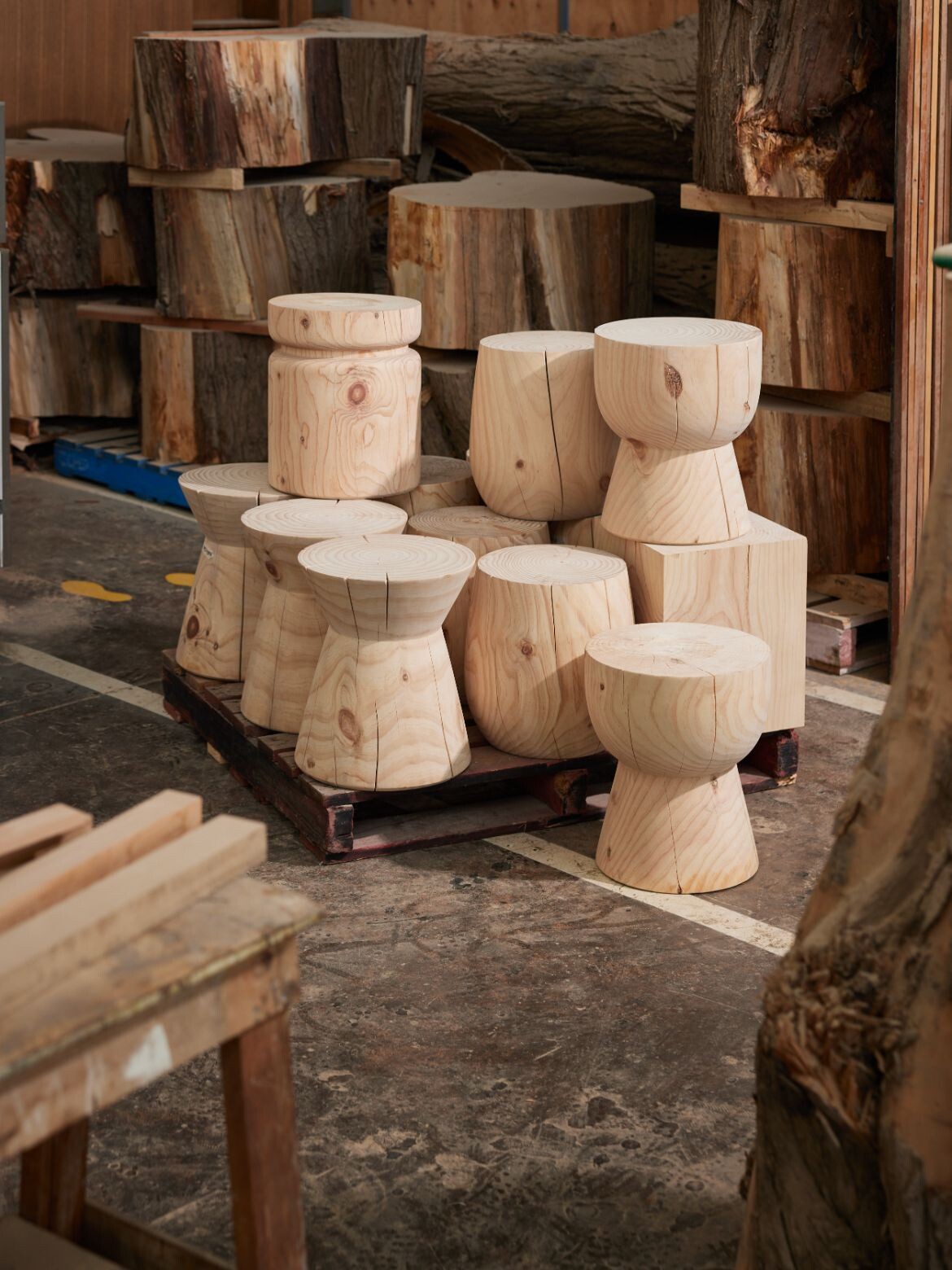 The acquisition makes sense for Munao, on a lot of levels: continued commitment to Australian design, continued growth in sustainable production, and his belief that "consumers are becoming more conscious of buying local". He also hints at other opportunities for complementary cross-overs between MT and Corporate Culture's cohort of businesses.
But it's all still fresh and these things take time! It's a 'watch this space' moment and if we can expect anything from Munao who, as a business person, seeks out the unexpected opportunities and doesn't shy away from a challenge, it's that we'll see new initiatives and propositions soon coming our way.
Mark Tuckey
marktuckey.com.au
We think you might also be interested to read about the latest companies and people On The Move.