BLP
In a milestone for the design industry, Billard Leece Partnership has announced the retirement of one of the firm's founders, Ron Billard (pictured above). The news comes after more than 28 years with BLP, having overseen global growth to take up a presence in Melbourne, Sydney, Brisbane and Hong Kong.
Billard founded BLP with David Leece in 1995 with a vision to create a dynamic, multifaceted architectural practice rooted in innovative design and forward-thinking strategies. In particular, the practice has built a reputation for excellence in social infrastructure design across healthcare, learning spaces, science and technology, communities, and workplace. Campbelltown Hospital Redevelopment, for example, was recognised not long ago on the global stage, winning the top accolades for Mental Health Design and Interior Design and the Arts at the 2023 European Healthcare Design Awards.
"I have had the distinct privilege of working with an exceptional team of talented individuals who have, over the years, helped to shape BLP into the industry leader it is today,' says Billard. "Although I am stepping back, I am excited about BLP's future and have full confidence in the talented team that will carry on our legacy, continuing to be leaders and innovators in our industry."
Tara Veldman, Managing Director at BLP, adds: "Ron Billard's vision, tenacity and relentless pursuit of excellence have indelibly shaped the culture and output of our practice. As we step into a new era, we are inspired by his legacy and remain committed to upholding the high standards he set."
Cult Design
Cult Design's parent company, Corporate Culture, has acquired iconic Australian furniture brand, Mark Tuckey. The latter is already a revered brand known for its timeless and beautifully crafted solid timber furniture, and this milestone acquisition marks significant moment in preserving and promoting Australian manufacturing, design, and craftsmanship.
"After spending months reviewing their strength and opportunities, I felt we could easily add value and help strengthen what Mark has created, and could see that we could use our marketing and sales knowledge to grow the business," says Richard Munao, Founder and CEO of Corporate Culture. "I am passionate about Australian design and, as a trained cabinetmaker, I want to see manufacturing stay in Australia."
Tuckey himself adds: "I have had the business for a long time – almost 35 years. I'm not getting any younger and decided to see if I could find someone appropriate to pass the baton to so I could enjoy some time in my life free of business responsibilities. It's very rewarding to work alongside lots of people who get a kick out of creating furniture from solid timber rather than cheap substitutes."
Arcadia
Matt York, landscape architect with more than 25 years of experience in the industry, has joined the Arcadia's Melbourne studio as a Principal to work alongside Nelson Gomes. York was until recently President of Australian Institute of Landscape Architects (AILA) Victoria, and will be working with a primary team of nine focused on providing strong design leadership for more than 65 designers who deliver landscape architecture, urban design, urban planning and masterplanning projects.
"Arcadia's entry into Melbourne captured my attention, particularly with the work they are doing in designing with Country," says York. "Landscape architecture has the power to shape the built, natural and cultural environment in Melbourne, and I'm looking forward to working on projects that will positively impact our city through improvements in sustainability, inclusive design, affordable living options and a revitalised urban environment."
"We are excited about the depth and rigour that Matt will bring to Arcadia's senior leadership structure and studio management, both locally and nationally," adds Founding Principal, Alex Longley.
Dotdash
Wayfinding and visual communication design firm, Dotdash, is expanding globally to form a new base in the UK as its project portfolio grows across Europe, North America and the Middle East. That expansion includes the appointment of Heath Pedrola as Director of Wayfinding Strategy, who will now head up the new UK base having spent 13 years as a Dotdash Associate. Heath will work alongside Felicity Walsh, recently promoted to the role of Director of Client Engagement and Strategic Development.
"We have significant experience helping people find their way around complex urban environments," says Brisbane-based founder, Despina Macris. "These are skillsets that are universal and vital for projects, worldwide, hence our eagerness to expand."
Kaunitz Yeung Architecture
The dynamic practice founded by husband and wife team, David Kaunitz and Ka Wai Yeung, has opened a new studio in Brisbane, with no let up in its approach to architecture which places people and communities at the core. The original studio remains in Sydney, while the practice has projects throughout remote Australia and the Pacific Islands.
"We held a launch event to mark the opening of our new Brisbane Studio, which will be led by Practice Director, Steve Johnson. It was a fantastic evening among many friends, peers, clients, and collaborators – a truly fitting way to usher in this new era," explains co-founder, David Kaunitz. The event was marked by a captivating conversation between Ka Wai Yeung, co-founder of Kaunitz Yeung Architecture, and two distinguished guests, Aunty Becky Thomson and Aunty Sheryl Sandy.
Gray Puksand
The Australian practice has appointed Nik Tabain (pictured below) to the role of National Managing Partner to oversee the management and operations of the company. Tabain, who has held roles as Gray Puksand's National Commercial Sector Leader and Lead Partner of the Melbourne Studio, brings more than 30 years of architecture experience to the position, with a focus on commercial office design. He takes over from Stephen Turner, who will transition into a Partner role next year.
"I'm proud to be leading the management of Gray Puksand as we continue our rapid national growth," says Tabain. "We are committed to offering our clients innovative and dynamic design solutions guided by principles of experience-led design and sustainability, and I look forward to working with the exceptional teams across our four studios to deliver excellence at every opportunity.
SJB
SJB has named three new Directors in Sydney: Emily Wombwell, Francisco Layson and Jonathan Tondi. Having been with the practice since 2013, Wombwell is the co-founder of the speaker series 'Perspectives', a platform encouraging women in the design industry and is a speaker curator for TedX Sydney. Layson, meanwhile, began just one year earlier and, as the second member of the Urban Design team, has played an instrumental role in supporting the growth and success of the studio. Last but not least – and indeed longest, having been at SJB since 2006 – Tondi has gained experience working across many of the studio's large-scale, high-density projects.
Biennale of Sydney
Busy times at the Biennale with the announcement of two new positions. Curator and writer Vivian Ziherl joins the 24th Biennale of Sydney team as Curatorial Advisor to Artistic Directors Cosmin Costinaș and Inti Guerrero. Ziherl has worked in the international field of contemporary art, with extensive experience across Europe, the Middle East/West Asia, the Asia Pacific and in North America. In the new role, she will work to further the artistic vision and public impact of Ten Thousand Suns together with artists, program contributors and the Biennale of Sydney team.
Ziherl joins Jagera/Giabal/Jarowair artist Tony Albert, who takes up the role of Fondation Cartier pour l'art contemporain First Nations Curatorial Fellow. It's a position born of a partnership between the Biennale of Sydney and the Fondation Cartier pour l'art contemporain aimed at promoting First Nations art. It involves a transformative multi-project partnership from 2023 to 2027, including the 24th Biennale of Sydney (9 March – 10 June 2024) and the 25th edition in 2026. For the upcoming edition Ten Thousand Suns, the Fondation Cartier pour l'art contemporain will commission 14 new works by First Nations artists.
Flos
Barbara Corti has been appointed as Chief Creative Officer at Flos, the Italian-founded manufacturer of high-end designer lights and lighting systems. Corti has operated as Chief Marketing Officer at Flos since 2017, and the new role will involve leading the Creative and Design Team.
"I am very thankful for this splendid opportunity and extremely motivated, not only to continue to strengthen the recognised brand identity of Flos, but also to more deeply nourish the inclination to dare and the capacity to explore new territory which is at the heart of our DNA," says Corti. "My objective is to further strengthen the natural playground that Flos represents for the creativity of our designers, who for us are the most important thing."
NAWIC
The National Association of Women in Construction has announced the recipient of its inaugural NSW Executive Leadership Scholarship. The $30,000 scholarship, established in 2022 with support of Lendlease, has been presented to Scentre Group's Talia Keyes (pictured below). Keyes is General Manager for Design with Scentre Group, the first female to hold the role. The scholarship applicants were assessed by a panel of five judges: Gabrielle Trainor AO, Acting Chair of Infrastructure Australia; Davina Rooney, CEO of the Green Building Council of Australia; independent infrastructure advisor Chris Lock; and past NAWIC NSW presidents Harriet Oldmeadow, Partner at Baker McKenzie, and Elizabeth Brookes, Partner at Lander & Rogers.
"Each year, this scholarship will help one female leader take her career to the next level. We are confident the scholarship will have a powerful ripple effect as a growing cohort of female leaders drive diversity and change throughout the construction industry," says Stephanie Graham, Executive General Manager, Lendlease.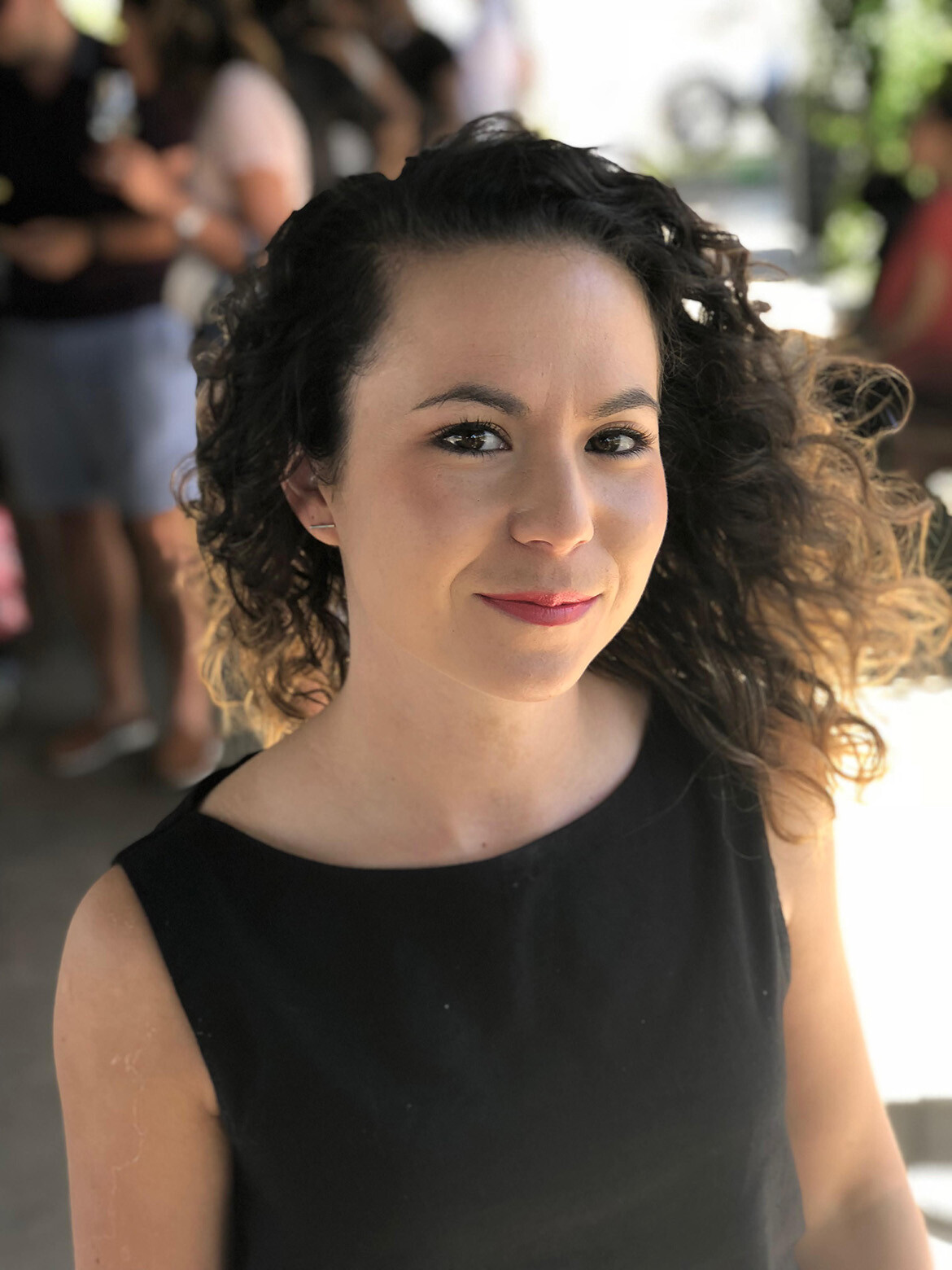 We think you might also enjoy reading about last month's On The Move, careers in design column, here.
Keep us up to date with design careers and who's On The Move here at Indesignlive!