As our regions face devastating weather conditions and changing population patterns, people and communities are coming together to help create a different pathway for the future. The Regional Architecture Association (RAA) is one such organisation that has the capacity to help and is certainly making inroads, creating bonds with communities, councils and government, architects and affiliates — in fact, anyone who is interested in the built environment. Their name reflects this as the RAA's intent is to be inclusive of all who value good architecture.
The RAA was formed a relatively short time ago, in early 2021, and has been operational for a little over a year. It all began with nine registered architects and architecture practitioners joining together with the goal to establish an independent member-focused association that could support architecture and influence the built environment in the regions.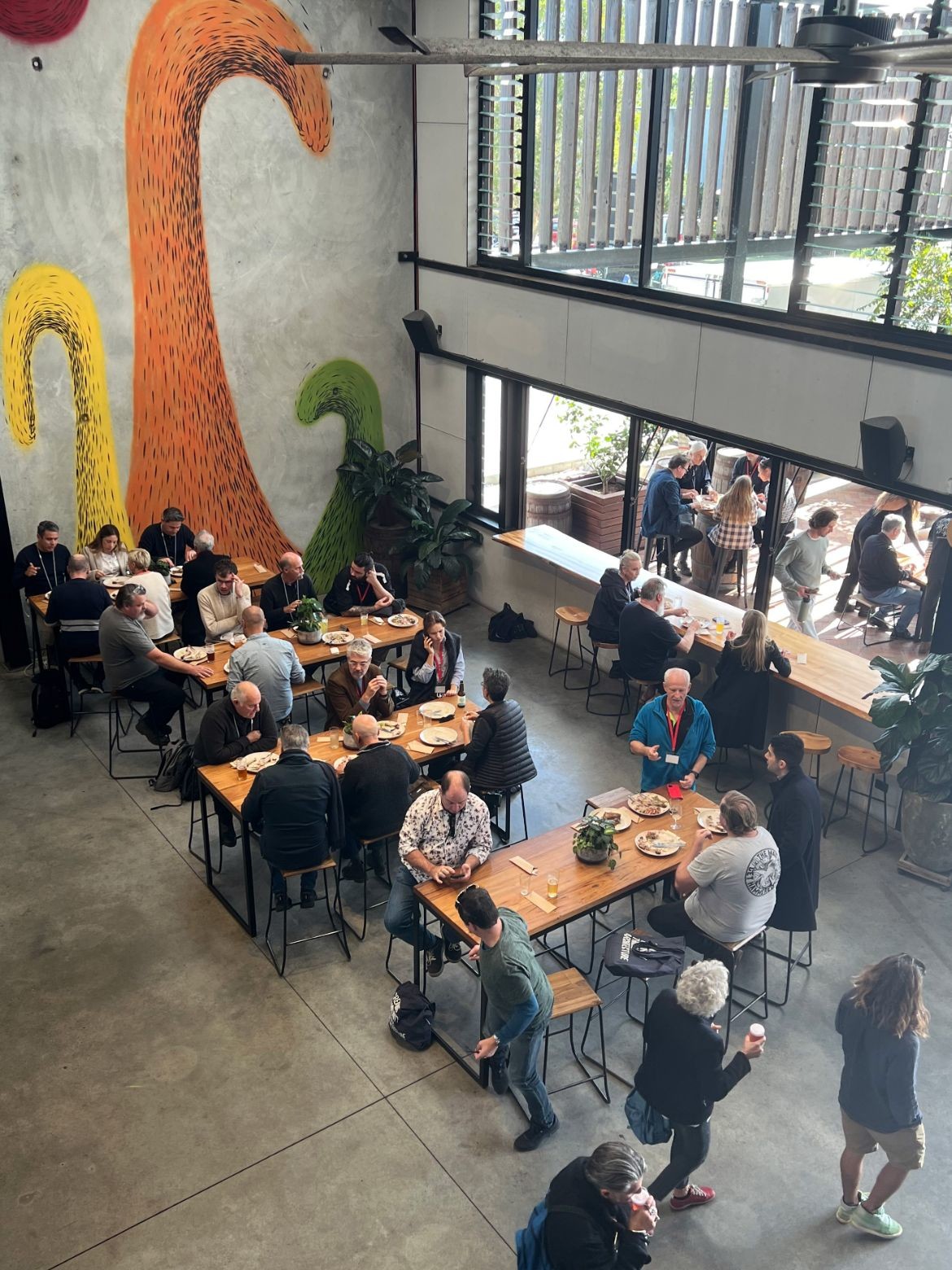 From this auspicious beginning an event was organised in Coffs Harbour, attended by more than 60 regional architects and architecture practitioners. They were asked what they wanted from an organisation to help inform their profession, support aspiration and encourage development. The feedback from that event was distilled and encapsulated in three words – advocacy, support and community.
After reviewing all the information, a plan was devised, registrations sought, a new sophisticated website developed and communication platforms established. Now there are more than 100 members nationally and the association's eight committee members have been hard at work instigating events and championing its members. The 2022 committee members are Tim Lee (President), Marcus Piper (Vice President), Sarah Aldridge (Secretary), Tricia Helyar (Treasurer), Stephen Johansson, Katharina Hendel, Scott Carpenter and Brent Dunn.
Related: Introducing the RAA
There are several facets to the organisation such as opportunities for members to gain CPD points as well as advocacy and active engagement with local councils and state government to discuss how and where contributions can be best made. Already progress is apparent, influencing government as the RAA's voice helped shape the NSW Government's Regional Housing Taskforce report.
Because the RAA is regionally-based, it has a deep understanding of the issues that confront its communities today. It can see the bigger picture, since its members live in and with the communities. There are myriad changes ahead and many have already arrived — for example, the shift in population to the country during the last few years, a housing crisis, bushfires, floods and dealing with community needs during a pandemic.
The architectural community needs to respond and the association is asking questions such as: how can architecture help with housing or create more resilient buildings; can adaptive reuse be more effective; what can be done to support local businesses? These and many other questions are on the agenda of the RAA.
The past year has seen many gatherings and events organised by the RAA such as a series of online CPD sessions focused on matters affecting regional practice, an online symposium discussing regional housing affordability and a three-day conference at Kingscliff titled Our Place in Community, where members and experts shared knowledge on disaster recovery.
The next event is to be held at Moruya on the South Coast of NSW on November 18, 2022. The conference, 'Elements – A festival of architecture and ideas', will be held over three days and comprises studio visits, talks, building site visits and, best of all, the chance to compare notes, discuss and disseminate thoughts and ideas.
Tim Lee, president of the RAA and principal of Tim Lee Architects, says, "The Regional Architecture Association was founded on the principles of community and communities – advocating for a voice and a stake in the progression of our towns from those who actively live, work and design regionally."
The RAA is providing support to its local members, advocating on behalf of them and their diverse communities. While the RAA began in New South Wales, members and supporters from every state and territory attend online events and there are plans afoot to expand face to face events into more Australian states. The health and prosperity of the country is front and centre for the members of the RAA and the goal is to build better communication and connection for everyone. Although the RAA is young, it has made giant steps already and change is happening now — but watch this space, the best is certainly yet to come."
Photography
Courtesy of the Regional Architecture Association
Regional Architecture Association
regionalarchitecture.net.au
We think you might also like this article on Queensland's Outback architecture.