Partnering Obodo with Arthouse, director Rob Laurie felt that "Huggy's playful, curvy, indoor/outdoor furniture form would perfectly complement the timeless materiality of this show."
Within the exhibition's far ranging artistic exploration, processes of glazing, inscribing, hand-building and throwing celebrate the texture and tactility of clay. "Paper, like clay, has a history of being simultaneously utilitarian and aesthetic. For millennia it has played a pivotal role in written and visual culture, the everyday-ness of its origins dissolving or reaffirming as it informs the conceptual frame of the artwork," says Ali Yeldham, Arthouse gallery manager.
The artists displaying work all have diverse backgrounds, expressions and responses to the brief. We sample a taste of some of their work below.
Scott Duncan
Super star of all things ceramic, Scott Duncan applies a broad approach, making composite objects of technical complexity. Handmade tools and selected glazes are used to achieve the collage-like effects which are then placed in the kiln as whole pieces. With a career as a chef, he recommenced his art practice with a residency at Kil.n.it Experimental Ceramics Studios in Glebe, Sydney.
Related: Fantastic Forms at Bundanon
Deborah Halpern
Best known for her large-scale public sculptures, Halpern's work is characterized by its exuberance, whimsy, and colour. Her sculptures often feature figures and animals rendered in a stylized, almost cartoonish manner, with exaggerated features and bold design. She has worked in a variety of media, including ceramics, sculpture, printmaking, and glass-blowing, and her art is often inspired by nature and the natural world.
Amelia Lynch
The dynamic sculptural works of emerging ceramicist Amelia Lynch (and recent graduate of the Master's program at the National Art School in Sydney) convey a tactile exploration of form and surface as a response to the natural environment. Experimentation with glazes, form and textures are a large part of her practise and through a process of trial and error, ceramic forms exploring the flora and fauna of the Australian landscape are created.
Michaye Boulter
Having spent much of her early life sailing with her parents back and forth between Canada and Tasmania, Boulter draws from memory and the more recent experience of traveling around the southern end of Tasmania to capture the transformative and endless ocean.
Naomi Hobson
Residing on the banks of the riverbeds where her grandparents were born, Hobson's colourful abstract compositions act as a link between individuality and a shared identity. Surrounded by the east coast of Cape York Peninsula, rainforest and open wooded country, her inspiration is the vast traditional lands of her ancestors.
Paper & Clay runs at Arthouse Gallery from 4 May — 10 June, 2023.
Arthouse Gallery
arthousegallery.com.au
Obodo
obodo.com.au
Photography
Courtesy of Arthouse Gallery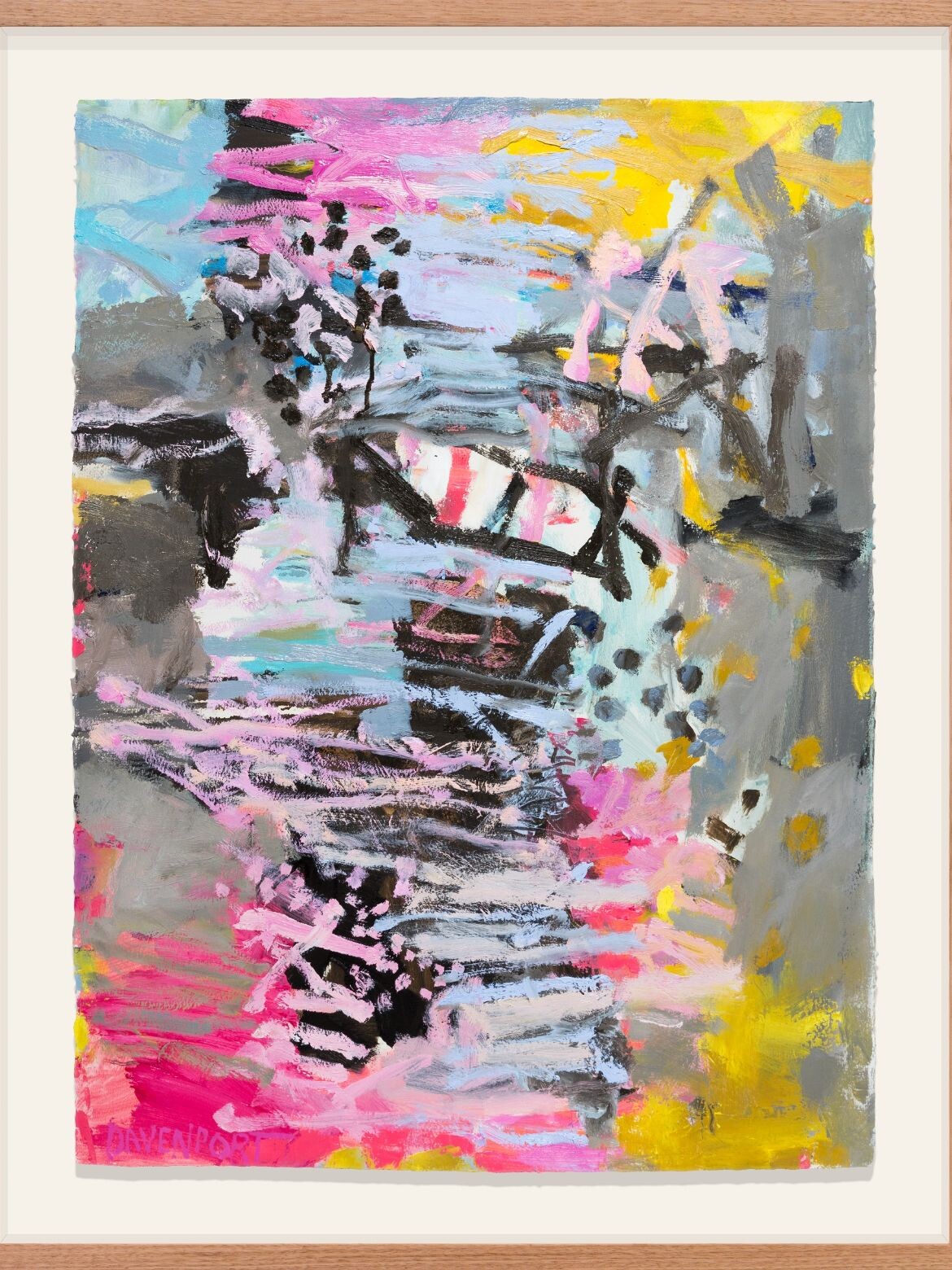 We think you might also like this story on Print Kitchen at Melbourne Art Book Fair.