"Low light" is a term meaning the absence of direct light. When it comes to plants, this can mean area of shade or even a sunny area where the light does not travel directly from the light source to the plant. Direct light means unobstructed beams of sunlight which shine straight onto an area.
Indirect light, by contrast, is light which may bounce around the room or pass through windows. Low-light is used to refer to a small amount of indirect light. This is common indoors or in urban settings where barriers cast shade.
However, just because a room in your house has low light does not mean plants will be unable to thrive there. Many plants are well adapted to reduced light conditions. This is particularly true of many tropical and jungle plants. The jungle canopy prevents direct sunlight from shining through to the floor so many types of jungle ferns, vines and shrubs are well adapted to life in the shade.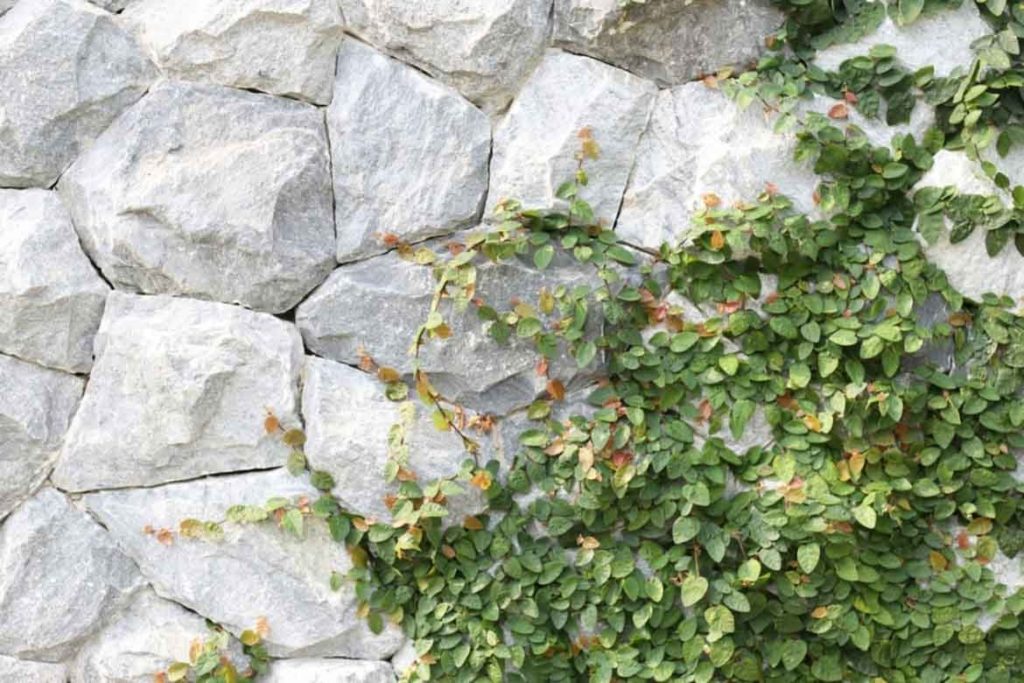 However, it's worth noting that all plants need at least some light to photosynthesise. There are no indoor plants that don't need sunlight; if your room is in full shade with no light whatsoever (such as a basement or garage), you may need to purchase an artificial plant instead. But a little sunlight can go a long way with fern houseplants such as maidenhair, dieffenbachia, monstera, autumn, button, rabbits' foot and staghorn.
There are a huge number of reasons why house plants can improve your daily life, including the scientific evidence suggesting certain plants have air purifying capabilities. They are also aesthetically appealing and can be styled a number of ways, from hanging planters to regular floor pots. For an idea of the best low light indoor plants, see the list below.
Hardy low light indoor plants: Low maintenance indoor shade plants
10. Dwarf umbrella plants
The dwarf umbrella tree is a flowering plant native to Taiwan named after its bowed leaves. They can grow up to 8 feet tall inside depending on the light conditions. Dwarf umbrella plants are very tolerant of dim light conditions and will simply grow more slowly.
This also means they need less water, requiring water only when the top of the potting mix completely dries out and the water has drained from the saucer. On average, they grow to about three or four feet indoors. Indoor trees are very popular in Australia and you can purchase a young dwarf umbrella plant here from Bunnings for $65.
09. Prayer plant
Prayer plant is a flowering plant native to Brazil which is recognisable for its striking leaf pattern. Prayer plant is tolerant of lower light conditions, though it thrives in medium to bright indirect sunlight.
If the plant is not getting enough light, the new leaves will unfurl a solid green colour. Prayer plants need to be watered when the top quarter of the soil is dry. Prayer plant usually stays fairly small, only growing to around 25-30cm tall. Purchase here from Bunnings for just $8.70.
08. Rabbit's foot
Rabbit's foot fern also prefers bright, indirect sunlight. It can tolerate lower light but is best suited to a shaded area of a sunny room. Rabbit's foot fern is best suited to fairly warm temperatures (around 21-24 degrees) during the daytime and a few degrees cooler at night. It needs a light watering fairly often to keep the soil surface moist. Buy it from Bunnings here for $8.70.
07. English Ivy
English Ivy is one of the plants found by NASA to be capable of air purification. It can filter toxins and other harmful substances from the air. English Ivy is a climbing vine which is durable and capable of thriving in low light conditions. English Ivy has easy care needs, requiring a shady area and moist soil until it is established and then it will essentially take care of itself. Buy it here for $12.75.
06. Maidenhair
One of the top picks for indoor plants low light, Maidenhair fern is tolerant of less light (though like most ferns it prefers bright indirect sunlight).
If you can comfortably see in the room during the day without artificial lighting, it is probably bright enough for a Maidenhair fern to grow. If not, situate the fern close to the windows so that it can soak up the extra light throughout the day.
Maidenhair ferns are extremely thirsty; you cannot overwater a Maidenhair fern, so try to keep them moist at all times with a self watering pot or a deep water tray under their pot for them to soak in. Buy it here for $9.98.
05. Kokedama
Kokedama is one of many Japanese arts which has become a popular interior design trend as of late. "Koke" translates to "moss" and "dama" to "ball," making the literal translation "moss ball." Moss is very well suited to growing in the shade, making kokedama the perfect option for rooms with low-light. Kokedama balls need a lot of water, so you should soak them in water for 5-10 minutes every week or so. Buy it here for $39 from Bunnings.
04. Creeping fig
Creeping fig is another vine which thrives in bright, indirect light. It prefers well drained soil and regular watering until it is established. Creeping fig is a fast growing plant and will brighten up your home in no time. Buy it here for $8.70 from bunnings.
03. Staghorn Fern
Staghorn ferns need a lot of indirect light. They also thrive in environments with high humidity, so a bathroom setting is perfect. Staghorn ferns need to be watered once a week during summer and once every two to three weeks when it is cooler. Buy it here from Bunnings for $43.90.
02. Snake Plant
Snake plant is one of the few succulents that can tolerate low light. They prefer bright and indirect light, but can still grow (although at a slower rate) in areas with low-light or shady corners. Buy snake plant here from bunnings for $17.45.
A little known fact about snake plants is that they are actually toxic to cats; read here to find out more about the common household plants which can cause harm to your pets.
01. ZZ Plant
Zamioculcas Zamiifolia, nicknamed ZZ plant, is a flowering plant native to Africa which has been recognised as one of the world's most shade-tolerant plant species. ZZ-plant prefers ample indirect light, but can grow well in low-light shady areas and even the fluorescent lights of an office. Buy it here from Bunnings for $33.75.