A house architect is a licensed architect with a particular specialty in designing and overseeing residential architecture. To become a registered architect, an individual must first finish a masters degree in architecture followed by at least two years of practical experience working in the field. This is a very intensive and time consuming process, but it ensures that any architect you choose to hire will be adequately qualified to complete the job safety and to a high standard.
Architecture is very subject to public affinity. Some architectural trends burn out in years, while others stand the test of time and see new developments being made even decades after their rise to popularity. Popular architecture trends at the moment include a focus on open space, with many kitchens and living rooms being designed to an open plan aesthetic and an emphasis on keeping the house feeling spacious.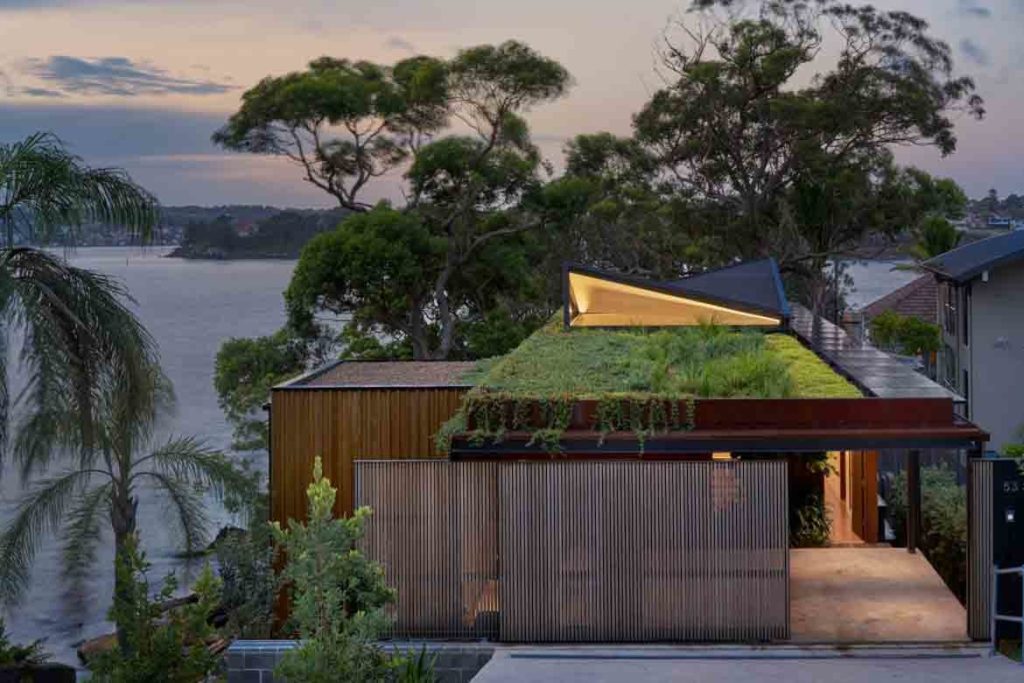 Architecture trends are often also suspect to the housing market situations. Currently, with rent on the rise and wages staying the same, there is a huge influx of adults living together with roommates or even couples as a way to save money. This has impacted modern architecture in that many apartments will now have multiple master bedrooms, more bathrooms, and larger or equally sized bedrooms.
Another architecture trend gaining popularity at the moment is sustainable design. Sustainable design can manifest in a number of different ways; whether it involves using green or recycled materials, employing the strategies of passive design, utilizing the natural climate, using eco-friendly appliances, or imbedding alternate energy collection sources into the home design (such as solar panels), there is a huge push to make modern Australian houses long lasting, low-impact, and environmentally conscious.
Hiring an architect is an important part of designing a house, and especially so if you want to design a sustainable house or have specific details in mind. Architects usually work from a percentage fee of the total build cost (around 5%) which will vary depending on their duties.
On average, the division of house plans is usually around 4%-8%, while an architects full service – from planning to construction to decoration – will vary from 6%-8% of the total build cost. For more information about architect services and an outline of the costs involved, see here.
When considering hiring a house architect, there are a few things to keep in mind. The first is your budget. This will have an influence on many things to do with your build, such as the size, scale, complexity and time period.
Next, decide on a rough idea of the type of house you want (how many bedrooms, styles, how large, etc). Then, scout potential home architects and have meetings to devise a quote. Be sure to mention any specific extra features you want in the initial stages, particularly if they are likely to add to the job's complexity.
To help narrow down some of the best house architects in Australia, here is a list of the top five currently operating firms across the country.
Architecture house design ideas: where to find the best architectural home designs in Australia
6. Darren Carnell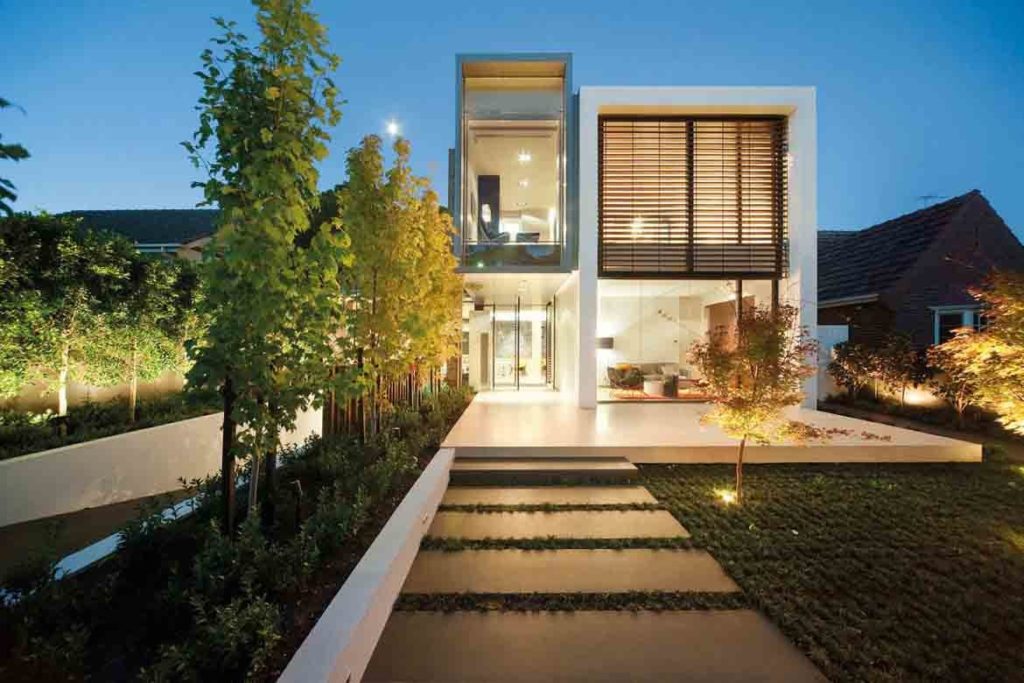 Darren Carnell Architects is a critically acclaimed firm with a dedication to visionary architecture. Established in 1998, Darren Carnell Architects has an extensive portfolio of residential and commercial design spanning decades.
Darren Carnell Architects is where creativity meets practicality, from design through to execution. They produce individual designs tailored to the client and of the highest quality. To contact Darren Carnell Architects, request a quote, or browse through their many high profile projects, see here.
5. Aileen Sage
Aileen Sage is a high-end award winning firm established in 2013. Designs by Aileen Sage are ambitious and inquisitive. They offer the full range of architectural services, from conceptual through to construction. An inquisitive and creative firm, the focus of Aileen Sage's diverse portfolio has always been on building beautiful, inspiring and unexpected spaces. Read more about their work here.
4. Merrylees Architecture
Merrylees Architecture is a Melbourne-based luxury design firm with experience in both residential and commercial architecture. Their portfolio shows an extensive commitment to finding beauty in individuality, with each design tailored perfectly to the client's needs. Their best known design is the above-pictured Unbricked House, a traditional Victorian home which was transformed into a bright family oasis on a limited budget. For more information about Merrylees Architecture and their impressive approach to challenging briefs, see here.
3. Bespoke Architecture
Bespoke Architects is a Geelong-based firm first established in 2010 which primarily services the Geelong, Bellarine Peninsula and Surf Coast areas. Bespoke Architects specialises in home architecture, from renovations to new builds – though their architects have commercial experience. Bespoke focuses on creating designs that work in tandem with context, making full use of natural views and orientation. For more on Bespoke Architect's incredibly individualistic designs, browse their portfolio here.
2. Roth Architects
Roth Architecture; "designed to live, built to last." Roth Architecture is one of Sydney's leading architecture firms, excelling in both commercial and residential sectors. Their designs are imaginative and thoroughly researched, creating environments built on a foundation of knowledge and respect for the land and the client. Masters of capturing the abstract, Roth Architects has a breathtaking residential portfolio that you can view here.
1. Kerstin Thompson
Kirsten Thompson Architects is an expert architecture firm first established in 1994. Kerstin Thompson Architects is deeply involved in the creation of a space, with specialties not just in architecture but also interior, landscape and urban design. With a hugely successful portfolio of individual, multi-residential and commercial projects, Kerstin Thompson Architects is leading the way forward in modern Australian design. Their best known project is without a doubt the above-pictured Albury house, described by critics as a "concrete masterpiece." Browse the rest of Kerstin Thompson's portfolio here.