It's been some while since the heyday of Ukiyo-e. Tracing back to the 17th Century the Japanese art movement, heralding urban landscapes and lifestyles as its subject of interest, enjoyed a tenure of two consecutive centuries in its prime its first time around. Now, K2LD Architects in collaboration with Chapter Group have brought Ukiyo-e – which intriguingly translates to mean "pictures of the floating world" – out from hibernation and into the urban life of Melbourne in the 21st Century.
Located at the intersection of Porter, Percy and High streets in Prahan, Ukiyo is a new multi-residence blessed with the rare advantage of three façades. Chapter Group and K2LD Architects have ensured that the building layout makes the most of this invaluable aspect. "We understand how much value buyers place on connections to light and nature, and how views can transform the experience of the home," says Dean Lefkos, director at Chapter Group.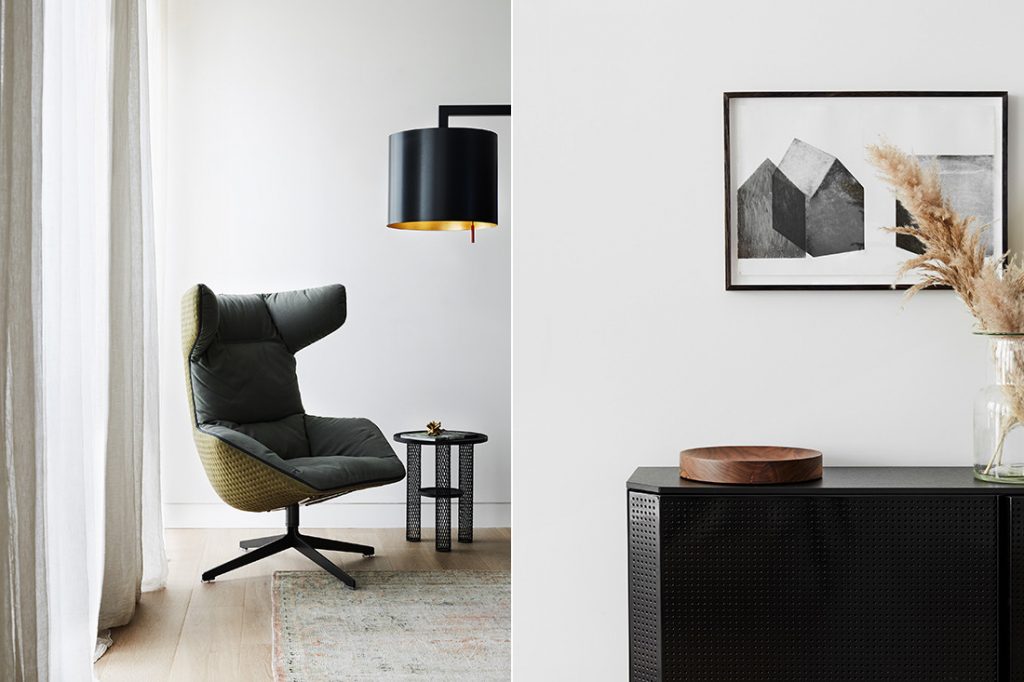 With this in mind, the floorplan and fenestration for the interior volumes of Ukiyo – as individual floating worlds as well as a holistic multi-residential building – have been composed in a way the ensures abundant natural light and panoramic views from every apartment, on every level.
Presenting as an exquisitely refined, boutique, contemporary mid-rise in the inner-city suburb of Prahan, Ukiyo culminates a modest total of twelve residences. Each of the Ukiyo apartments has been carefully curated by K2LD Architects to be its own, individual floating world.
Occupying either a half or an entire floor each, the Ukiyo residences are available in 2, 3 and 4 bedroom configurations – with every variation boasting expansive city and bay views; bespoke, locally designed joinery; and fixtures, fittings, and finishes of only the highest standard.
Bold contrasts between textures and materials are a nod to the Ukiyo-e art style. Kitchens feature Zip HydroTaps, Wolf appliances, vertical fluted timbers, stone splashbacks and benches, with stone and ceramic featuring in bathrooms. And the walk-in-robes to die for, fit with bespoke, locally designed joinery while providing storage space in plenty.
On the whole, Ukiyo is a harmonious symphony of ancient Japanese wisdom, contemporary design sensibilities and elevated living aspirations. As individual residences, the Ukiyo apartments embody individual floating worlds for residents to call their very own.
Photography by Jeremy Wright