Designed by Lot 1 Design and located in the Sydney suburb of the Shire, Gumbuya is a new local hotspot. The new space is positioned at the base of a recently built multi-residential building, in a spot that was lacking local space to gather and dine.
One of the biggest requirements for Gumbuya was ensuring that it could be a warm and welcoming environment that can transition from day to night, to essentially go from café to restaurant. The owner's wanted a place that was inviting and unpretentious, where anyone could walk in and feel right at home.
To facilitate this, the interior features a large communal table centred in the entry, while casual spots are scattered around the windows with soft banquettes. Inspiration for the materials and colour palette came from the natural environment in the surrounding area. Natural timbers have been paired with muted greens, calling forth a visual cue to native Australian flora and fauna. This is extended through the fixed canopy of dried natives that hangs above the communal seating spot.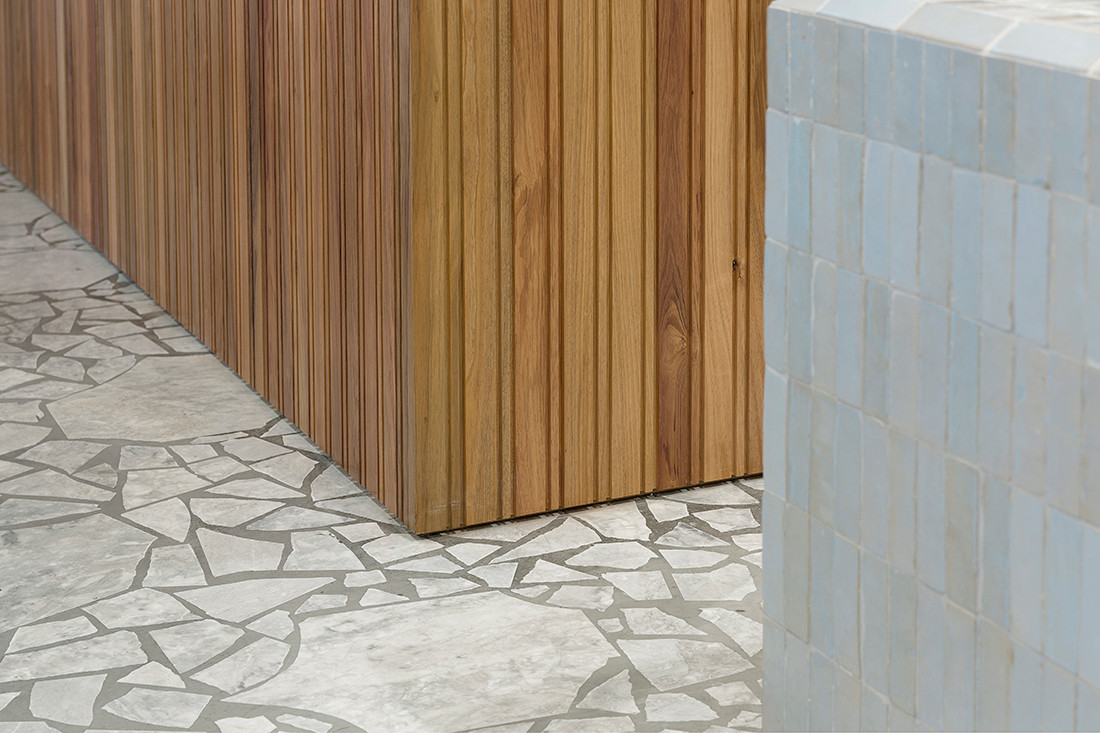 Other finishes include broken stone flooring, a mottled green wall plater finish and soft blue glazed tiles along the façade and bar counter. It all comes together as a rich, tonal and inviting space for locals to sit back and relax.
Photography by Simon Whitbread.
We think you would like this café project by Ricci Bloch. Get inspired by design every week, sign up for our newsletter.