In May 2021, Residences Two of One Sydney Harbour made its public debut to Sydney's notoriously outrageous property market. To mark the formal launch of its highly anticipated premier multi-residential development, Lendlease opened the doors to the luxuriously finished, meticulously resolved display suites—previously reserved for an exclusive list of existing customers only—for public viewing. And, having seen the exemplar units first hand, we can affirm that One Sydney Harbour is a multi-res development on which no expense has been spared.
From the location to the world-renowned designers whose names are behind it—i.e. architect Renzo Piano and interior designers Daniel Goldberg and Chris Darling—to the creme de la creme selection of finishes and the borderline excessive luxury of the built-in amenities; everything about the residential towers at One Sydney Harbour is a statement of opulence, on another level.
"Every place has a story to tell," says Renzo Piano, the preeminent, Pritzker Prize winning Italian architect behind the project. "In this case it's about making something that tells the essence of this city. The sense of transparency, sense of light. That's why we immediately started to think about these buildings as being like crystals, playing one to the other. When you go down you find yourself in a beautiful green area in front of the water."
Inside, the aspired calibre of the development carries throughout the apartment interiors, conceived and spec'd by Daniel Goldberg, of State of Craft, and Chris Darling, of Darling Associates.
"For us luxury is in the beauty of nature and displaying the grain in the timber, the veining of the marble or granite," says Goldberg. Adding, "I think a lot of it is about responding to the site, making it specific to the climate, the context, the architecture." His holistic philosophy is expressed uniquely in each of the 5 interior design schemes he has developed for buyers to choose from, when specifying the finishing details and materials for their new apartments.
Materiality wise, natural stone and engineered timber cover every surface, at every price point, of the luxurious apartments offered in Residences Two of One Sydney Harbour. Ensured by Lendlease's inimitable experience in delivering such grand scale developments, as well as being held up to the NSW government architect's standards of design excellence, will see no corners cut in executing the design vision, right down to these finely resolved finishing details.
The same applies to the schedule for what comes fixed and fitted in each residence, which specify high-end kitchen equipment from the likes of Miele, Qasair and—in the premiumly priced Luxury apartment plans—Sub Zero and Wolf.
Outside of the apartments, One Sydney Harbour offers world-class amenities including a Residents Lounge, jacuzzi, steam room and sauna, both an internal and external pool, private dining room serviced by a commercial kitchen, billiards and wine room, gym, pilates, yoga and treatment rooms – accessible to all residents through special link bridges between Residences One and Residences Two.
"One Sydney Harbour continues to set benchmark after benchmark as Australia's most exclusive residential address," says Ben Christie, head of residential at Lendlease, in an apt summation, so far as we can tell.
Currently under construction in Sydney's new harbourside precinct, Barangaroo, and projected to reach completion in 2024, One Sydney Harbour is a world-class exemplar of contemporary multi-res design; set to join Sydney Harbour Bridge and the Opera House in being another iconic architectural gem on the city's infamous shoreline.
To get amongst it and see it for yourself, you can register your interest today at onesydneyharbour.com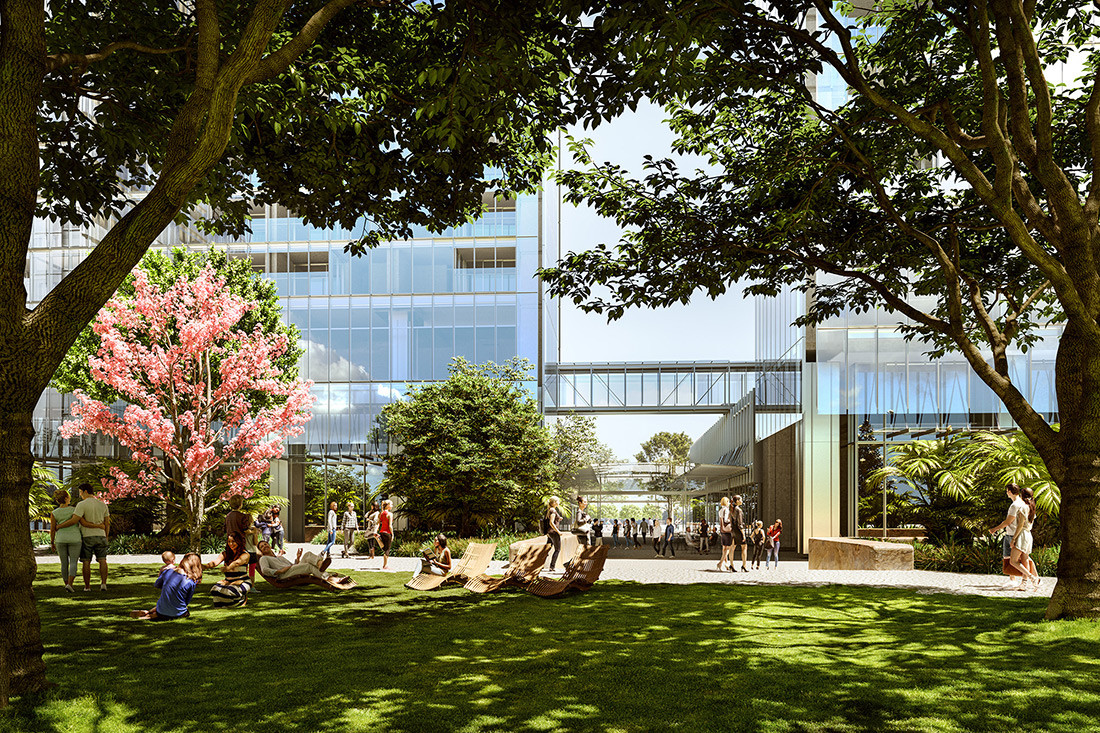 ---
You might also like…