Walking into the dilapidated warehouse, Made For's creative director Cara Stizza envisioned a feast for the eyes and soul. The outcome came to be a sun-kissed, spatial and luxurious headquarters for the beauty brand Bali Body.
"Bali Body is synonymous with premium self-care products and a sun-kissed, summery quality, so we looked to capture that while also providing a highly functional, modern workplace that would meet their needs as they expand and take on more ambitious endeavours," says Stizza.
For Bali Body's co-founder Laura Oosterloo, the bones of the warehouse were imperative to the design. A loft-style working space, homey and collaborative interior design, and architecture that spoke of brand and beauty was what Made For delivered.
"The space was a hardware store in a previous life. It had been sitting empty for months and was quite dilapidated with a shed-like feel, but it clearly had enormous potential. We started by reimagining how light entered the space, cutting six large skylights into the roof to allow natural light to flood the workspaces.
"The industrial ceiling elements remain but have been refined and seamlessly integrated through an all-white treatment. The result is a loft-like space that feels bright and open."
A synergy flows through the space with the neutral palette of cream and beige, sparking life into the natural materials. Natural travertine rolls across the entrance floor and partition, with handmade Moroccan kitchen tiles, white polished platers and a terrazzo floor grounds oneself with the lofts above, evoking a sense of spaciousness.
"We love how the space evokes an incredibly open and airy feel. We've tried to achieve this by utilising floor-to-roof windows, soft curves, neutral tones and linen drapes as opposed to the excessive use of doors and closed off walls," says Stizza.
"We've also tried to embrace the industrial feel of the original space, keeping the roof and piping exposed and enhancing the space's natural light by opening up the roof cavity and letting natural light flood the workspaces."
At the rear of the property resides a custom 'beauty room' with creamy walls and raw brass tapware. The space enables Bali Body to shoot campaigns and bring consumers' eyes into the world of the brand. Above all this, there is a celebration prominent in the warehouse's revitalisation. The airy and open spaces paired with chic design and furniture encourage creativity, collaboration, and a place of rest and relaxation.
"In a post-pandemic landscape, workplace design needs to take into account so many elements – from wellbeing to functionality and even creative and cultural influence. Bali Body's new headquarters allowed us the freedom to explore all of these elements holistically, resulting in a space that not only encapsulates the founders' vision for the brand but sets the business up for resilience and innovation," says Stizza.
Made For
madefor.com
Photography
Courtesy of Made For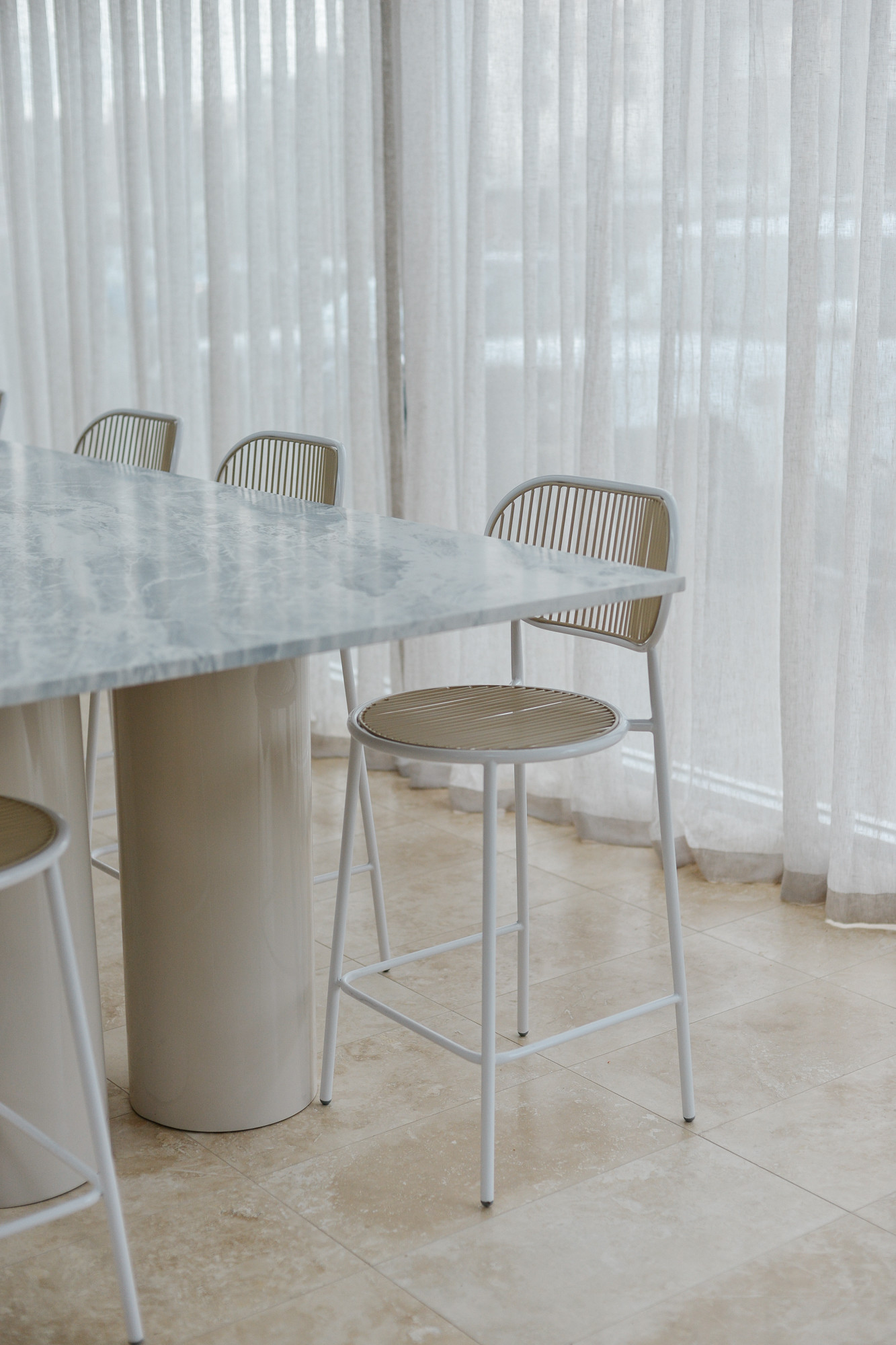 We think you might like this article about this fitness fit-out that hits the heart of interior design.