The Interior Space, a new category at the INDE.Awards this year, showcases outstanding residential interior design and the shortlisted projects more than support the premise. Among those projects shortlisted, Refinery House by Carr demonstrates not only superb interior design but also a place that is multifunctional to meet multiple requirements for the client.
Refinery House received an Honourable Mention at the 2023 INDE.Awards and through a design transformation, shows that adaptive reuse produces outstanding results and is high on the sustainability agenda for architects and designers.
As partner of The Interior Space, Technogym supplies products that enhance a home and support wellness. Utilising state-of-the-art technology, Technogym designs and manufactures products that are perfectly at home in the home and make life easier when health is foremost in the mind.
As a 19th-century heritage-listed building on the Brisbane River in Queensland, Carr has sensitively adapted Refinery House into a four-bedroom guest house. Combining old with new, the project is a stand out for contemporary living at its very best.
Not only is Refinery House the office headquarters for Kokoda Property but is also a home in which the team can live. With space a plenty, it becomes a place for gathering and entertaining and also showcases the work of the business.
In preserving the best of heritage details and incorporating modern amenities and facilities, Refinery House becomes a new entity that serves the residents but also pays deference to the past. Exposed brickwork along with trusses, ceiling joists and timber beams reflect the history of the building, while modern elements such as stainless-steel forms and burnished pearl black sheet metal surfaces add a new and timeless dimension to the interior.
As built for purpose structures that are contemporary and new populate our cities, projects such as Refinery House pays homage to the original architecture and stands as a unique statement on the urban landscape. As a waterfront residential home, a guest house for those who work in the business, Refinery House presents a way forward in design, where balancing the past and the present results in an exceptional project for all who reside and visit.
Carr
carr.net.au
Photography
Timothy Kaye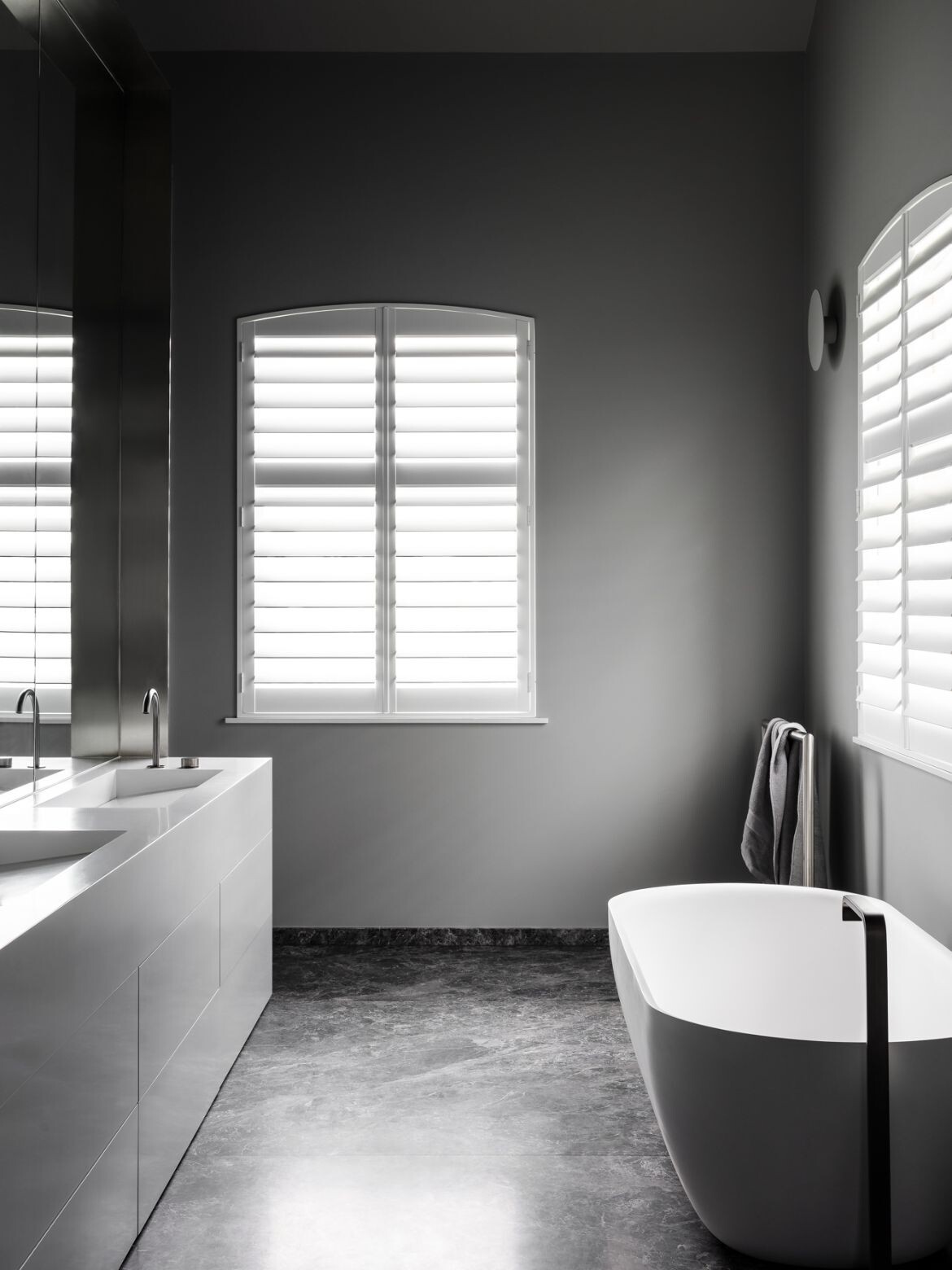 We think you might also like this article about the winners of INDE.Awards 2023.