Whether you're an at-home entertainer and chef, or someone who appreciates good wine, it's clear that temperature control for storing and cooking foods of the utmost importance in the kitchen. With contemporary kitchen aesthetics varying so much, finding the right refrigeration and cooking devices to fit an existing style can be challenging. It's with this in mind that Sub-Zero Wolf has designed its sleekly modern appliances – to function perfectly and fit seamlessly into any kitchen.
Wine storage and refrigerator drawers
The ICBIW-30R wine storage and refrigerator drawers tick the entertainers' wish list. Storing and protecting up to 86 bottles of wines of any variety in a sleek and stylish way. Better storage for the bottle means more enjoyment in the glass. Sub-Zero wine preservation units act not merely as coolers. They guard against heat, humidity, vibration and light, all of which can rob wine of its complexity and character.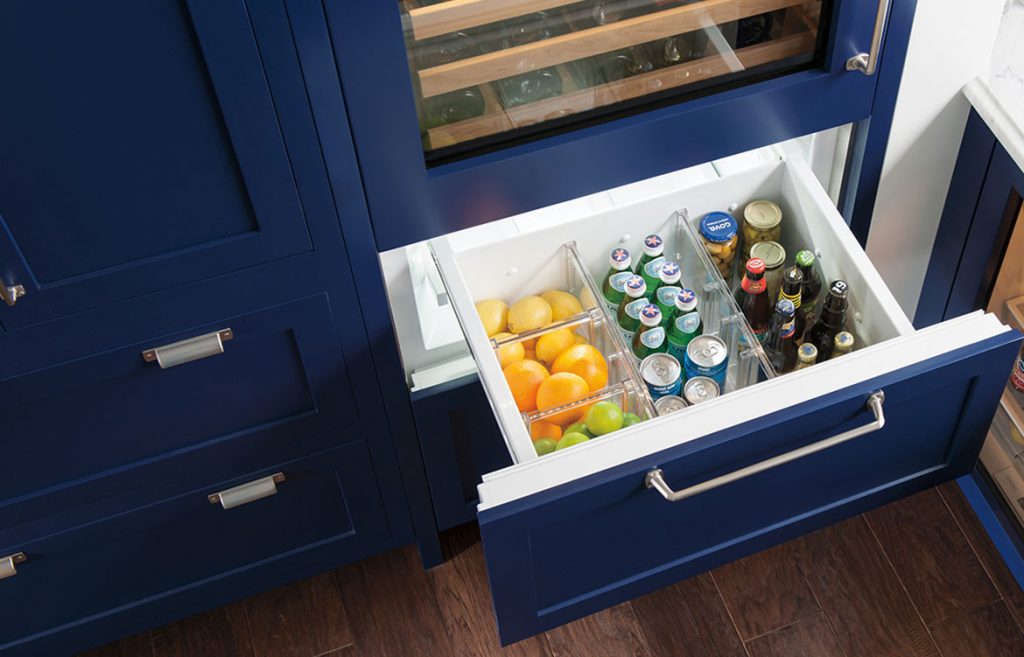 Meanwhile two refrigerator drawers situated beneath the wine storage offer ample space for refrigerating cheese and antipasto ingredients, while also keeping beer, mineral water, and soda ice cold.
Ensuring your kitchen is cohesive in style and statement-making in appearance, the unit can be fitted with custom panels, handles and optional stainless steel panels.
M Series transitional oven
Designed with elegant style and built using premium grade materials, the world class technology of Wolf's ICBSO30TMSTH Transitional M Series Single Oven is further elevated by its sleek, effortlessly contemporary style.
Combining intuitive technology and superb ergonomics, the M series ovens feature colour LCD touch-screen controls, pre-set cooking programs, interior lighting and pyrolytic cleaning. The oven boasts a generous 144-litre capacity, and the advanced Dual VertiCross convection heating system. This convection fan system features two corner column fans with parallel vertical heating elements for faster preheating and consistent cooking results across all racks.
When combined with other Sub-Zero Wolf refrigeration and cooking appliances, the kitchen becomes a zone of both superior innovation and extraordinary style for the user.
Contemporary induction cooktop
Underneath its sleek exterior, the Wolf ICBCI365CB Contemporary 91cm induction cooktop is a pure performance instrument, delivering lightning-fast high heat for stir frying, as well as very-low lows for delicate simmers and melts.
Highly efficient, exceptionally safe and easy to clean, Wolf's induction cooktops feature flexible cooking configurations, with the five heating elements accommodating a wide variety of pan sizes and dish preparation. The black ceramic glass surface resists scratching, staining, impact and heat. The white LED sliding touch controls are crisp and easy to read.
---
No matter the aesthetic, no matter the need, Sub-Zero Wolf's refrigeration and cooking appliances will ensure a kitchen is as functional as it is beautiful.
Sub-Zero and Wolf
au.subzero-wolf.com