The Method recycling bins – designed and manufactured in New Zealand – have already been catching eyes and changing habitus in places as varied as renowned British architecture firm Foster + Partners, Canva, Qantas, the Sydney Cricket Ground and many more.
The award winning bins were specifically designed to suit the contemporary landscape of the modern office. As offices have evolved and shifted, and open plan and hot desking has become the norm – the humble recycling bin was unduly left behind. All the often this was simply hidden in cupboards or forgotten under desks without a second thought.
When Steven and India Kormer founded Method, the goal was to do something different – and the make a difference; to help organisations recycle more, and waste less. The couple with backgrounds in product and graphic design, engineering and commercial leasing knew that a well-designed bin could make all the difference, and it has.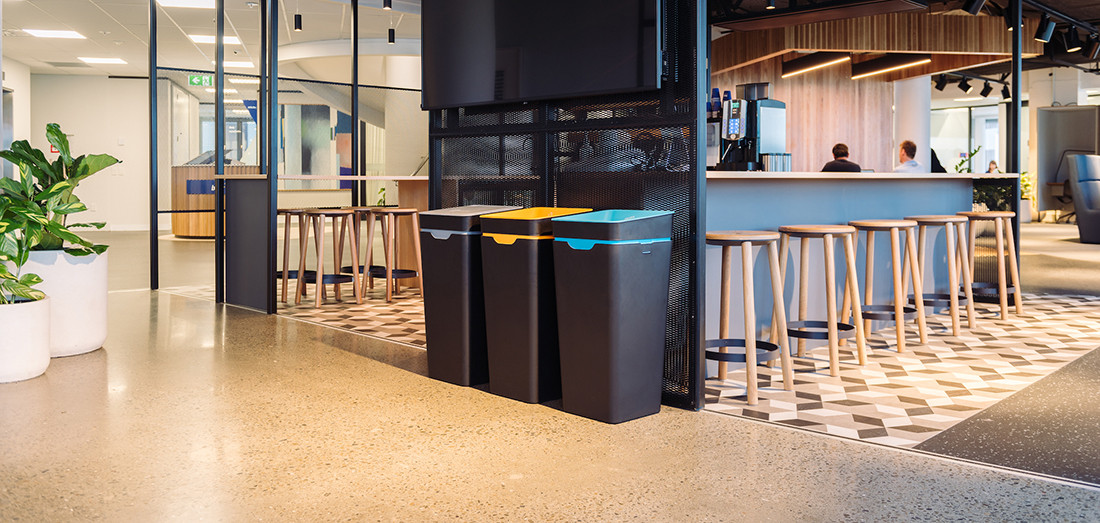 A extensive three year research and design process went into the innovative bin – including assisting office cleaners on night shifts. The bins defining features have been informed by its users, such as the patented Bag Retainer System – inspired by a committed cleaner – that holds liners in place while hiding them from sight. This maintains the bins sleek and modern aesthetic, and also makes them easy and hygienic to change.
When specifying Method recycling bins, you're doing more than just adding style to a space – you are offering the employees of the modern day an effective, long-term waste and recycling solution. The Method system functions effectively for all those involved in the waste process of a space. With fewer bins and liners to purchase and service, organisations save a significant amount over the course of a year. Further, being out in the open they are a visible statement of their commitment to sustainable practices.
Looking for a game changing way to reduce waste while keeping things stylish? Get in touch with Method today.