Accounting for optimum indoor air quality is a crucial consideration of any design. Ventilation, access to clean air and the ability to control temperature and humidity are the essential factors contributing to good quality of life, wellness and comfort. And although it's always been a significant consideration for residential, commercial and public settings, the onset of the pandemic has compounded the focus on air hygiene in shared spaces, such as work environments.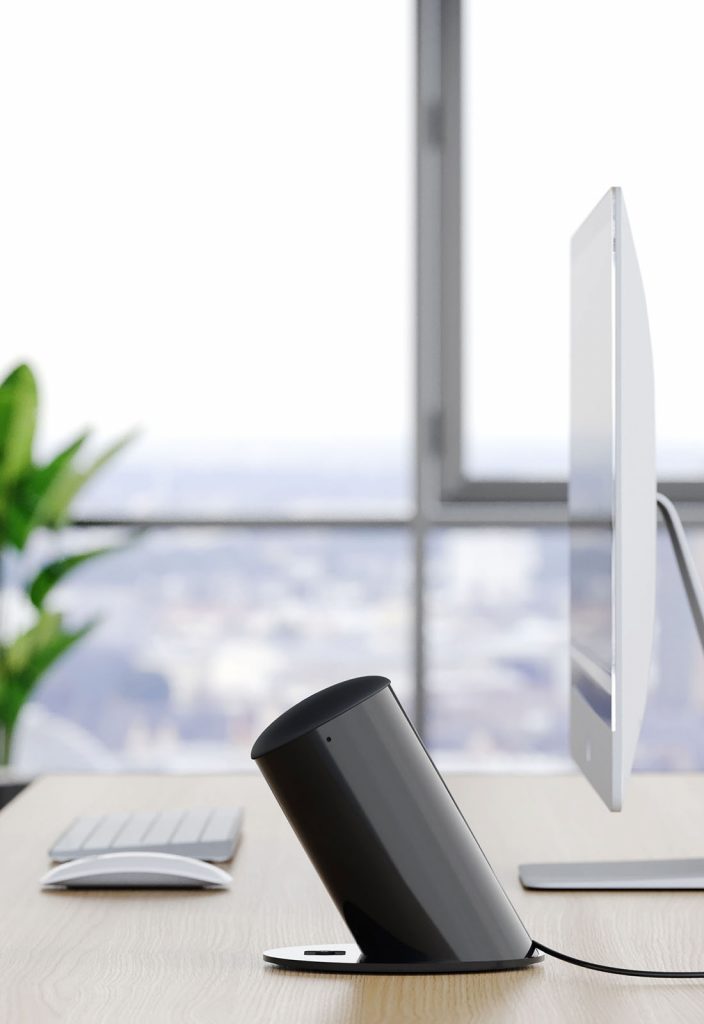 Modern workplaces have been going through an incredibly dynamic transition to adjust to the new realities of work. Redesigning interiors and striving to create hygienic environments to make employees feel comfortable has undoubtedly been at the top of the agenda for any organisation planning for a safe return to work. Air purity has been an important consideration throughout this process, and Bosse's room-in-room systems have played a vital role in allowing employees to prioritise clean indoor air in their workplaces. Now, the brand has released a smaller table-top device that can bring the same properties to individual workspaces.
Following the footsteps of its bigger sibling, ION-Cloud, the smaller and more versatile desk product – ION-Cloud Desk – has been designed to inactivate viruses and neutralise bacteria in indoor climates. Bosse's products achieve this by releasing negative ions that attach themselves to positively charged pathogen particles that can be found in air, fine dust or pollen, rendering them harmless. We can determine that the system is suitable for inactivating the tested pathogens (Influenza A virus H1N1, Feline Coronavirus, and Staphylococcus aureus) in the air, and reducing the infectivity by up to 95%. This reduces and minimizes the risk for the user.
In addition to that, another study by the Augsburg environmental institute, BIFA, demonstrated that the technology employed in Bosse's products is essential where undesired biological impact potential is concerned.
However, infection protection isn't the only benefit of the ION-Cloud Desk system. The negative ions released by the products occur in nature and have been proven to positively affect our mental and physical wellbeing. Abundant in natural environments and habitats like waterfalls, ocean surf, beaches, mountains and forests, those molecules have been known to contribute to improving our disposition, increasing our energy levels and even improving cognitive functions and increasing focus. Now, Bosse invites these advantages into our workplaces, offering employers and employees an opportunity to feel revitalised throughout the day.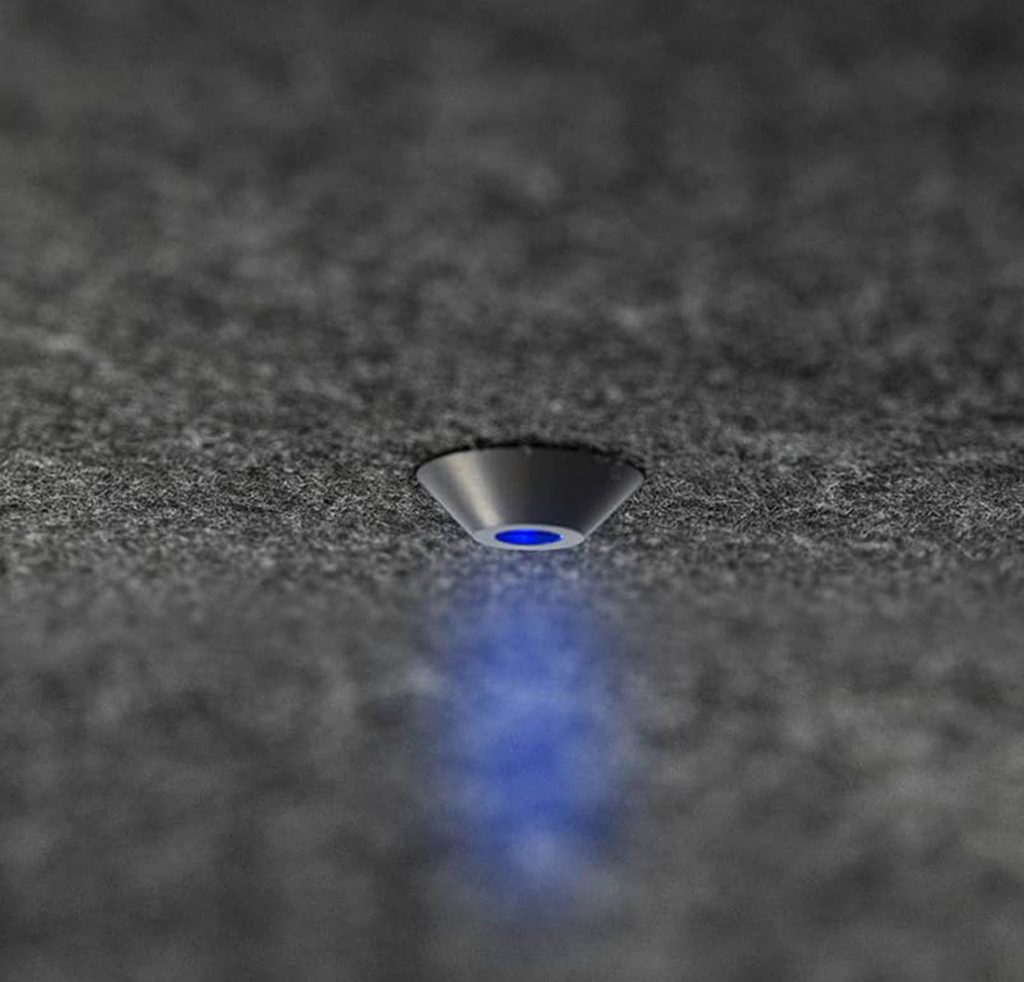 Inspired by nature and backed by science, this flexible table-top device brings the combination of natural phenomenon and innovative technology to individual settings, offering an orbital radius of up to three metres both in open offices, private office spaces and even at home. Moreover, the mechanism is entirely noiseless, odourless and maintenance-free to ensure that the positive effects on users' physical and mental health and performance occur seamlessly, without disrupting work or disturbing focus.
ION-Cloud Desk is an excellent choice for any workplace that strives to create safe, comfortable conditions for its staff. Additionally, the technology available in ION-Cloud and ION-Cloud Desk is also the basis of Bosse's other systems, like the room-in-room solutions. These products can reduce the risk of infection by up to 95% and come in various sizes, ranging from the spacious Space Cube and the Dialogue Cube that are perfect for group settings to the smaller Telephone Cube or Bosselino.
Whether it's a bigger space, a smaller and more private setting – or an open plan office with many individual workspaces, Bosse's broad range of products can improve air hygiene and help create a revitalising indoor climate in any interior.