Just last month HOW., formerly How Group, celebrated its 10th anniversary in business. This was marked with a sleek rebrand to HOW., and a new showroom opening. Amidst the festivities founder and CEO, Paul Howard, with his team, has taken the time to reflect on just what it is that sets HOW. apart in Australia's competitive industry of furniture suppliers and project fit-out specialists.
Founding its model on relationships and expertise, HOW. is very much about the people behind the brand. Paul Howard for example, brings an extraordinary breadth of knowledge and experience to the group. And if his name is familiar, so it should be.
The son of industrial designer and mid-century manufacturer Ian Howard, Howard spent his youth in the "university" of industrial design and manufacturing dynasty that his father established as Aristoc Industries and Featherston Interiors. These later on became known as CoDesign and Furniture Australia.
"You had to be competent in every discipline, otherwise, you [would] not be able to go into battle with confidence. I had to have a deep knowledge of steel, welding, upholstery, woodworking, mouldings, plastics, paint, and that's why the designers call on us for a lot of help in those areas, because we're 100 per cent competent, and we stop people from making avoidable mistakes through a collaborative design approach," says Howard.
To set the scene, Howard grew up in a house full of design and architecture. Moreover, with a factory in every state of Australia, Howard learnt early the benefits of building on-hand relationships. Featherston furniture was their local manufactured product, but they were also trusted to manufacture locally Wilkhan and Eames / Herman Miller.
Having worked his way up in the family business, 1991 saw Howard step out on his own with Howard Interiors. In 2004 when given the opportunity to represent Markant in Australia, however, he couldn't resist. Once again, he proved a runaway success with the parent company taking back its baby in 2012. At which point the How Group came into being, with a more recent branding shift to HOW.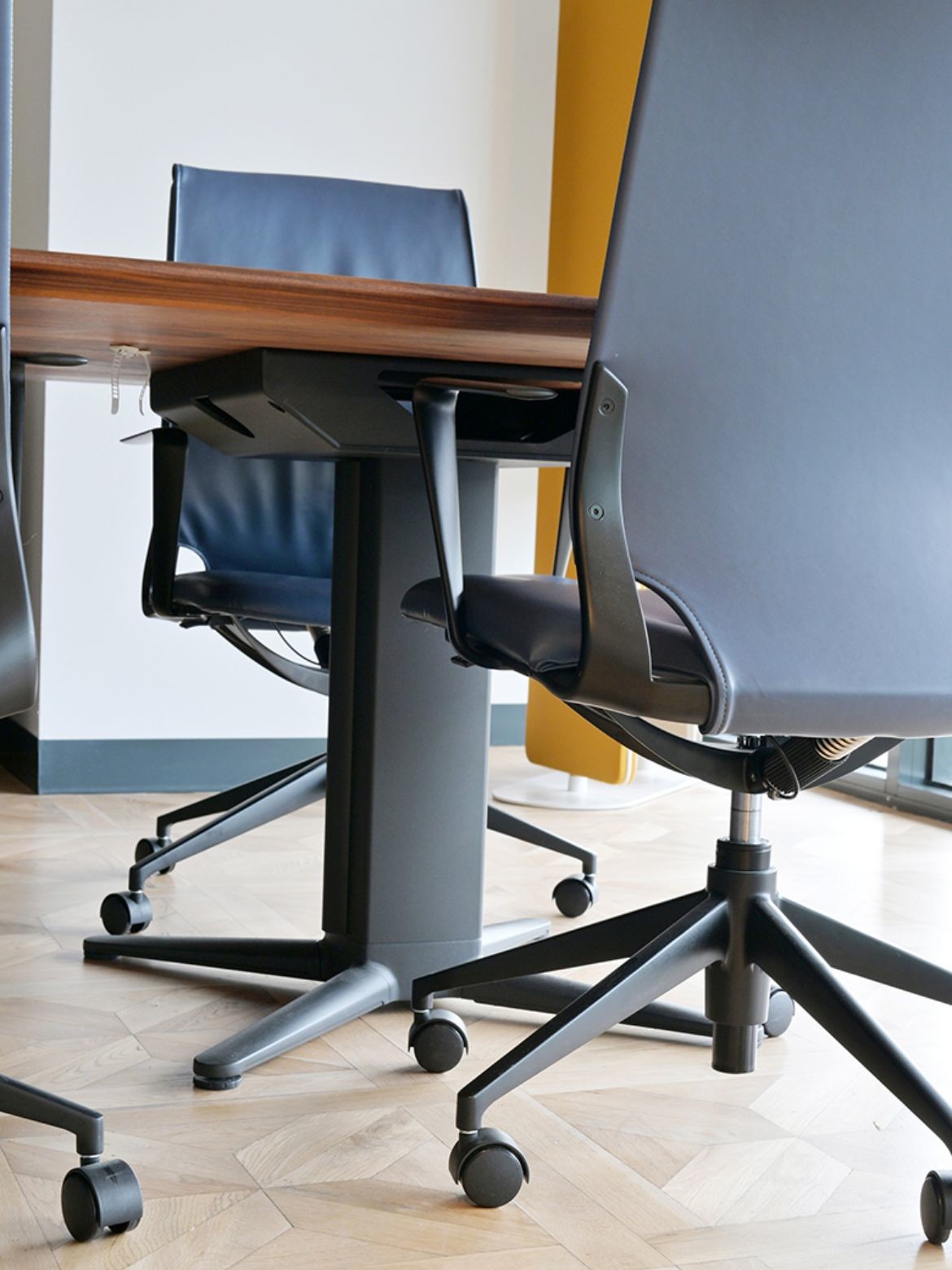 Howard's passion for the industry is palpable, but so too is his business acumen with a model that pairs in-house production with key industry brands.
"We have the capability of doing 100 per cent of the project from the front of house, workplace, breakout to the back of house; [and] everything in between including all the joinery, acoustics, and lodging."
For Howard, the HOW. differentiator is "the incredible team of people. We've got a specialist in every area of discipline," he says.
Supporting this the new showroom presents every product on offer functionally ready for use. Every monitor arm, for example, has a smart screen attached and can be used there and then. "It's like a lolly shop for designers where they can come in and test and play with things with the client," says Howard who is keenly aware of shifting technological and future proofing.
Logistics have been essential to HOW.'s growth model with a specialised project manager creating warehousing and installation solutions Australia wide. Effectively this means a designer in Sydney can specify for a project in the Northern Territory and know the products will be delivered and installed by certified installers.
They also know exactly what they are getting: "We do full schematic production drawings, prior to issuing a contract, so that the designers can see 3D shop drawings before they confirm the quote," says Howard.
Providing entire solutions for designers is, granted, a primary driver, but so too are the bespoke design solutions. Wesfarmers headquarters, for example, required beautiful boardroom tables and desktops in timber veneer. HOW.'s solution was to fly the Perth designers to George Fethers' Port Melbourne factory to select the individual "venner leaves" for the project. After selection the batch was tagged and shipped for manufacturing by HOW.'s joiner.
The outcome is astounding, and just one of the many tales Howard is likely to regale listeners with.
HOW.
howgroup.com.au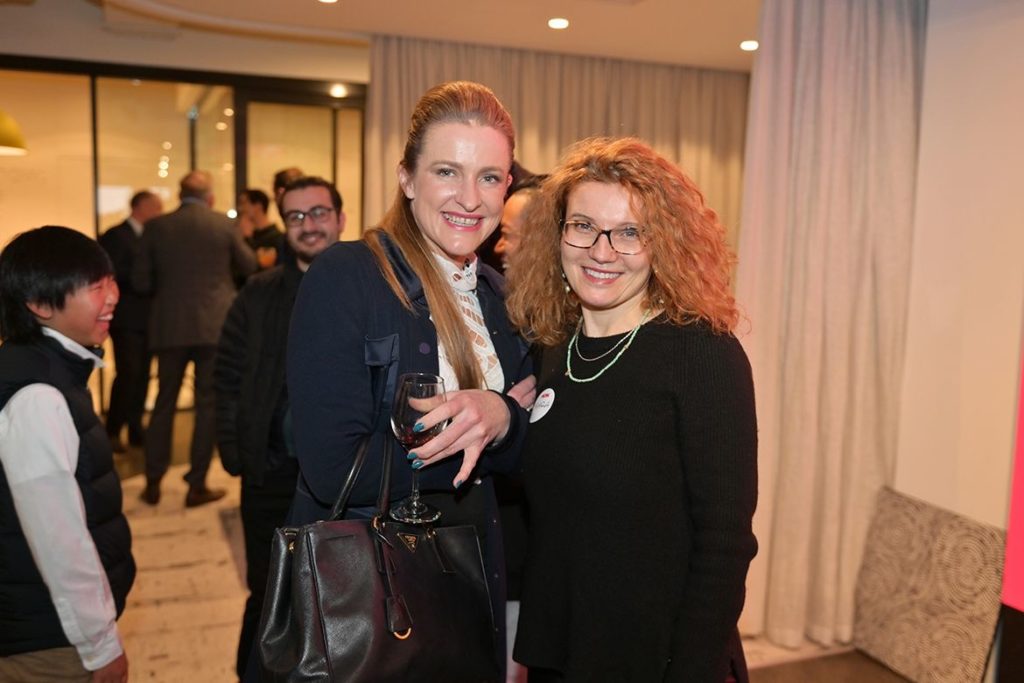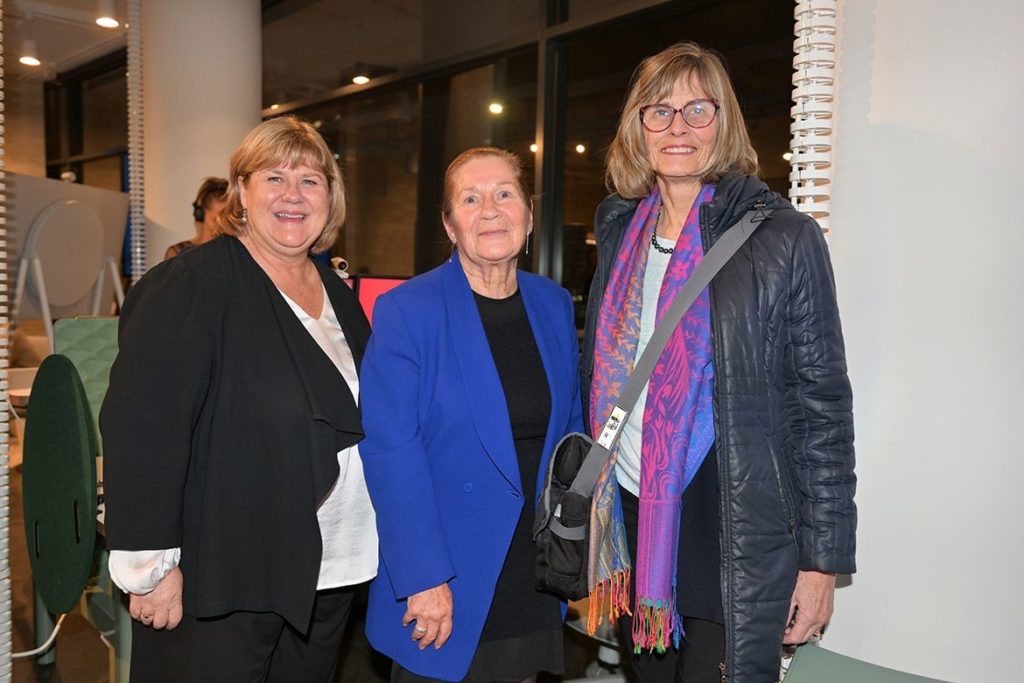 We think you might like this article about object designer and maker, Khai Liew.