H+O's work is a response to modern times, but not in the way you might think. Rather than dabbling in the latest trends and technologies, the Copenhagen- and Milan-based 'experimental creative platform', headed by Italian Elisa Ossino and Dane Josephine Akvama Hoffmeyer, counteract them.
"Nowadays, due to digital technologies and advanced ways of interacting, our minds are often somewhere else from where we are physically," says Hoffmeyer, the H of H+O, which also alludes to 'h2O', linking the multidisciplinary studio's work to life's essential elements. "Now more than ever, I think there's a need to connect with basic materials like earth, fire, air and water."
As it happens, that's a recipe for ceramics, which is what initially brought Ossino and Hoffmeyer together. They met in 2003 in Sicily, Italy, where Ossino was renovating her summer house and Hoffmeyer had her former tile-production company.
Within a few days they'd visited a museum in Caltagirone to see prehistoric ceramics. By the end of the week, they'd developed their first ceramics collection together. And they've been collaborating ever since.
Related: Elisa Ossino's "techno-archaic" design approach
Focusing on tiles, surface design, interiors and exhibition installations, H+O isn't their only venture, though: Hoffmeyer is the designer and creative director of File Under Pop, a studio specialising in surface design, while Ossino's eponymous studio focuses on interiors, products, windows, set design, styling and art direction.
With H+O, they've combined their multi-angled lenses – and the meeting of their cultures – to take a micro-macro approach to spaces, one that still centres on ceramics.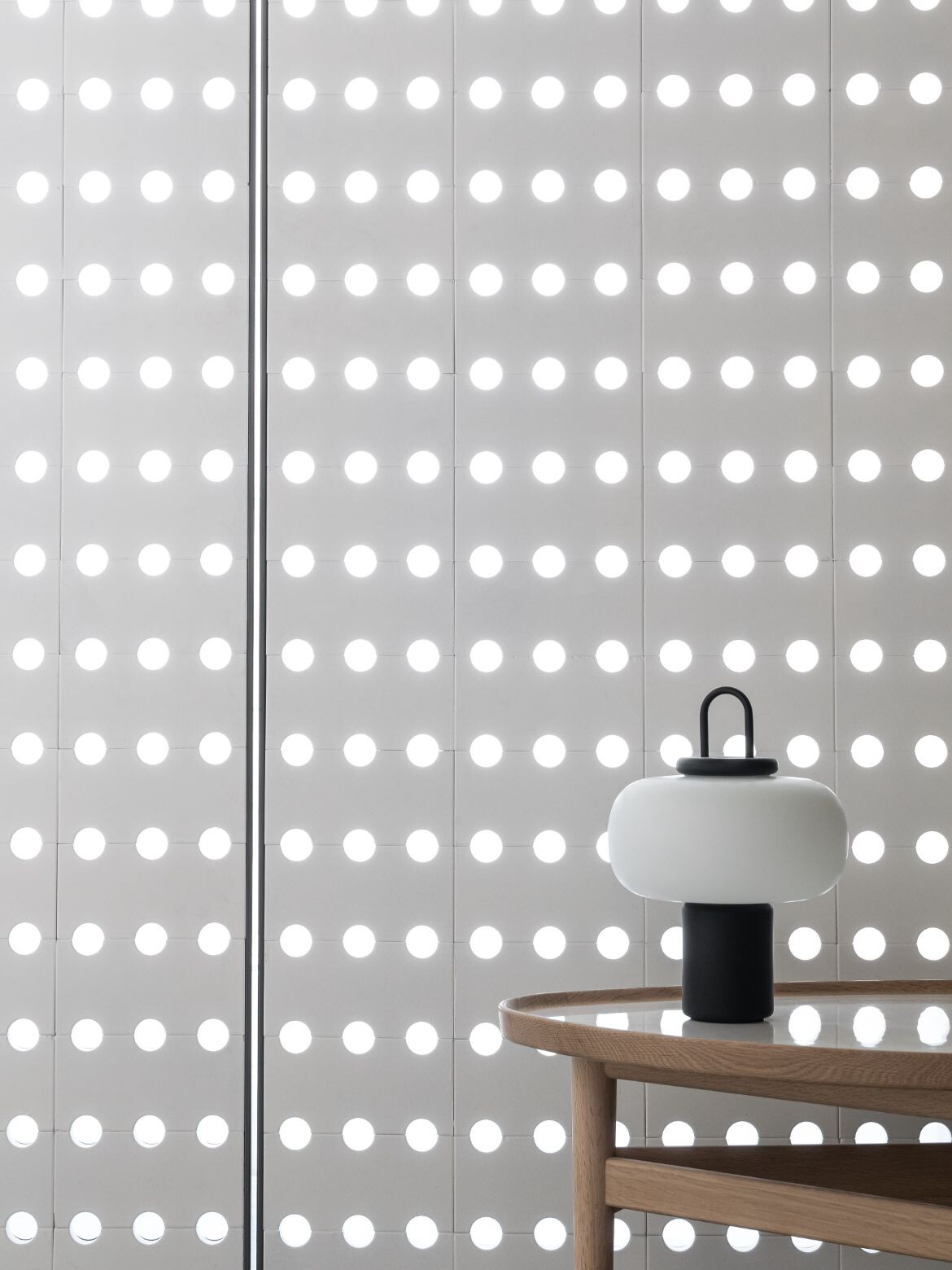 That doesn't mean H+O designs only kitchens and bathrooms, though. In fact, they want to emancipate ceramics from prescribed domains. Could tiles come out to play in living rooms, or as furniture? To explore these ideas, they've developed the Rilievi collection of modular tiles.
Endlessly configurable, the tiles can become three-dimensional tactile surfaces. Thinking in this way, they say, affords tiles the same flexibility you might expect from swathes of fabric. "Texture and colour are so important in every space," says Ossino. "So we like to use ceramics in uncommon ways. We like to experiment with this amazing material, which is very primordial and prehistoric. And we play with solid colours and reliefs instead of applying patterns to a tile's surface."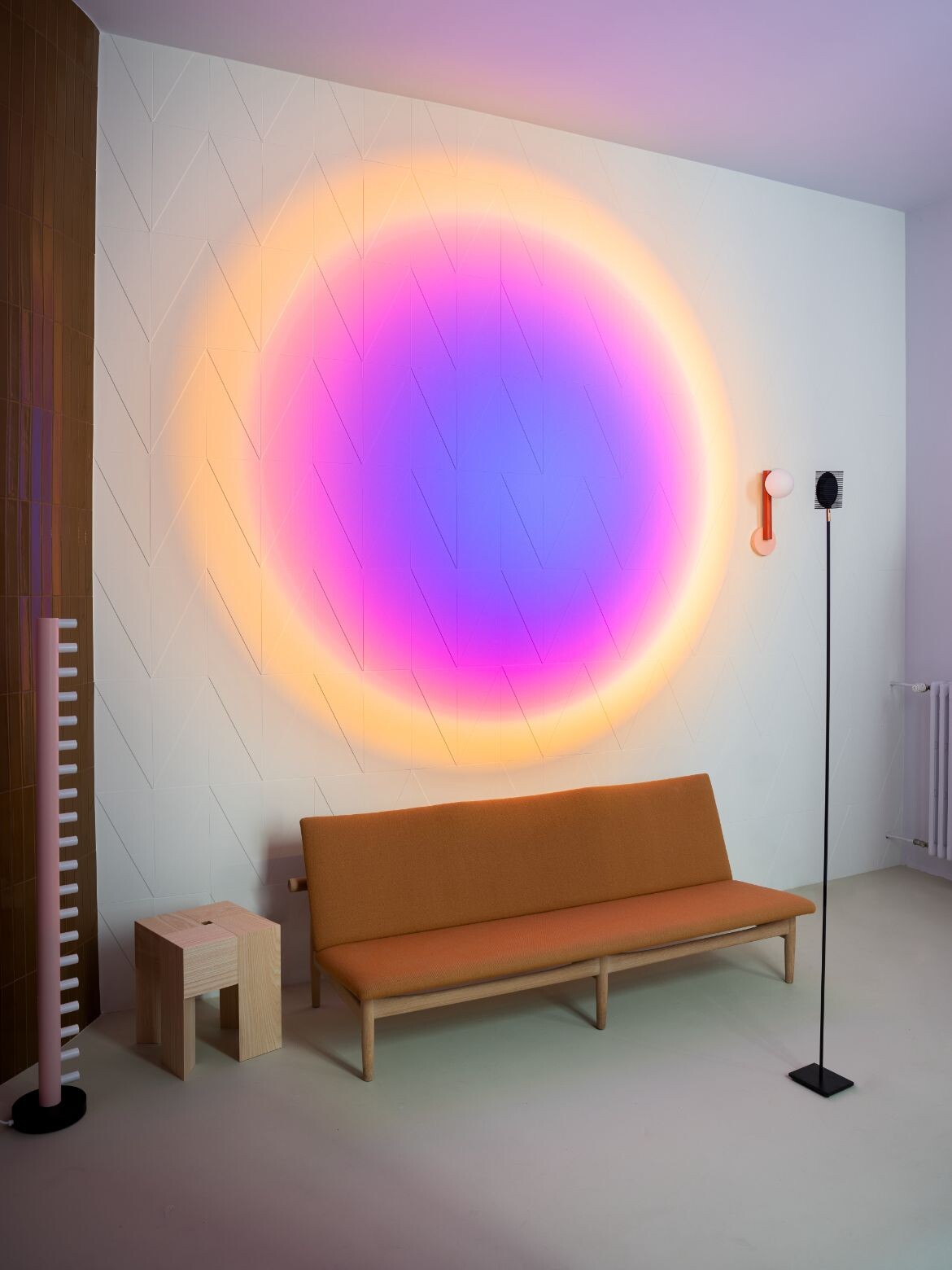 This is even more important for H+O as new technologies enable new ways to produce tiles and ceramics. "Thanks to 3D printing, ceramics can become very artificial," says Ossino, pointing to the likes of tiles that mimic natural wood or stone. "We want to use ceramics in a more natural way – to declare the material for what it really is."
Material mimicry has also led to extremely large-format tiles that resemble concrete flooring, but Hoffmeyer believes this is another denial of ceramic's true essence: "Tiles are beautiful for their naturally smaller size, the grout in between, the interconnection."
Rather than working with 3D printing, H+O likens its interiors to '3D paintings' – tactile, explorations of surface and colour. At a time where many people interact with slick digital screens on a daily basis, multi-sensory spaces can bring us back to the present moment, rooting us in a time and place.
While surface and colour naturally connect to touch and sight, H+O often takes things further by awakening additional senses. In its Milan Design Week 2022 exhibition Inside Looking Out, for instance, H+O also employed the likes of sound and taste to heighten the connection between people, space and nature in an 18th-century apartment gallery in the Brera district. "After the pandemic, people became more aware of their relationship with nature," says Ossino.
Related: INDESIGN's Exclusive Milan Edit for commercial design in 2023
Instead of injecting nature in an obvious way by filling the interior with plants, H+O worked with art to forge these connections. Musician Renato Messina plucked noises from nature to create an immersive soundscape, for example, while professional chefs from the V-Zug Gourmet Academy stimulated palettes with the scent and taste of seasonal, plant-based bites.
H+O believes that it is these ingredients: multisensory experiences; the emotional connection between people, space and nature; and the poetic fusion of different forms of creativity, that are paving the way for the interiors of tomorrow. "We like to involve artists from different areas, like video and music, and to put everything together. The idea is to see interiors in a new, much deeper, way."
This article was first featured in INDESIGN Magazine Issue 88, browse the issue here.
Photography
Courtesy of H+O
Special credits
Scenes from Inside Looking Out at Milan Design Week 2022, feature collaborators – artists Carl Emil Jacobsen, Cathrine Raben Davidsen, Henrik Vibskov, Renato Messina and Stefano Roveda; furniture by Karakter; lighting by Atelier Areti; bed by Dux; radiators by Tubes; kitchen and catering by V-Zug.
We think you might like to read this story on the H+O Gallery Apartment in Milan.