Never before has Australia experienced such a comprehensive design fair of its own country's designers. The inaugural event captures a fascinating and exciting intersection of art and design culminating in decorative, functional pieces of imagination and innovation – especially where fabrication and material use is involved.
As the first of its kind in Australia, the fair is a veritable playground of ground-breaking designs. Across the country, designers, design organisations, agencies, studios and galleries have come together to meet and present their works. Limited edition, rare and one-of-a-kind collectable designs that offers audiences a unique cultural experience.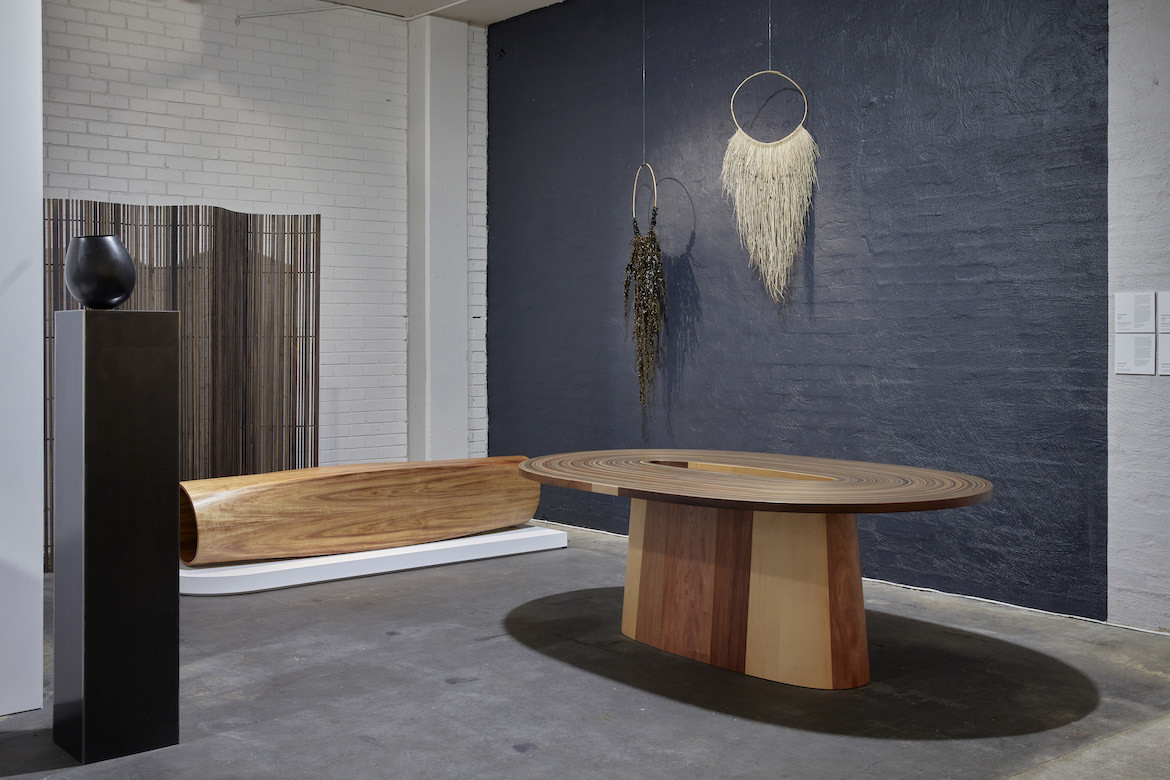 The fair is a breakthrough event for the design industry and an exciting next step for Australia. As director of the National Gallery of Victoria, Tony Ellwood, says, "The fair is a new and innovative opportunity to showcase the extraordinary work of our talented designers, galleries, and studios.
"Bringing together the design sector and its supporters for the very first time, this event is a unique proposition in Australia and proudly positions design as an integral part of the artistic and fiscal vitality of our creative industries."
Following Melbourne Design Week's theme, 'design the world you want', the fair offers a glimpse into the future of creative design. Curated into two differing platforms, the fair celebrates and showcases new designs to audiences that can not only be viewed but purchased. 
In the Present platform, audiences can see some of the most exquisite designs Australia's leading practitioners have to offer. Here, 13 galleries, design organisations, agencies and studios have dedicated displays to pieces by their brightest creators.
Select takes this one step further showcasing works from over 35 emerging and established designers. In the mix of these creatives' showcases are works for sale, some limited and one of a kind.
The Melbourne Art Foundation has jointly organised the event with the National Gallery of Victory. CEO of Melbourne Art Foundation, Maree Di Pasquale, says, "Melbourne Design Fair marks a significant moment for design in Australia. Established in response to the increasing demand from collectors to have access to highly collectable contemporary design on Australian shores, the fair will be a true celebration of design culture and commerce in this country.
"A platform for investment and innovation, Melbourne Design Fair brings together the region's most influential designers and makers, collectors, curators, and critics to cultivate a new commercial market for collectable design."
The Melbourne Design Fair runs until the 20th of March as part of Melbourne Design Week. You can register your attendance here.
Melbourne Design Week
designweek.melbourne
Read more about our top picks of events and exhibitions at this year's Melbourne Design Week.