Despite some only starting out in the industry, while others have carved a distinct path – one thing all these people have in common is raw talent. These are the movers and shakers. These are your 2018 INDE Award Prodigy and Luminary nominations.
These candidates have been handpicked by the Indesign Media editorial team, but the ultimate winner will be up to you. We've scoured the Asia Pacific region and believe these are the people to keep an eye on.
So who are they?
These stalwart figures should need no introduction. They have all worked tirelessly in the A+D industry, perfecting their art, honing their skills and creating a body of work with meaning.
LUMINARY

Mia Feasey
Australia & Singapore
Mia Feasey is the founder, CEO and creative driving force behind interior design consultancy Siren Design. With client spanning the Asia Pacific region, Siren has head offices in Sydney, Melbourne and Singapore.
Siren has been redefining the interior architecture landscape for the past thirteen years and is considered the 'game changer' within the design industry.
Siren's continued success, working across all sectors, includes hospitality, retail, workplace and residential development. Key global clients such as Facebook, Google, Uber, LinkedIn and Twitter have contributed to Siren being awarded the Herman Miller 'Best in Tech' Award 2016 (Most liveable office awards for Asia Pacific Region). More recently the Australian-owned Atlassian recently took out the 'Gold' Sydney Design Award, 2017. For personal accolades, Feasey received the 2010 NAWIC Businesswoman Award and Perspective Global 40 under 40 Design Star of the Future, 2012.
–
Khai Liew
Australia
As a designer of exquisitely crafted furniture, Khai Liew is passionate about materials and the handmade. Drawing on his own cultural heritage and his expert knowledge of Australian decorative arts and colonial histories, Liew occupies a unique place in contemporary furniture design.
His decades-long championing of Australian colonial furniture as a specialist conservator, consultant and valuer have seen Liew actively promote this important component of Australian material culture, curating many significant private collections, with public collections in state and national art institutions showcasing numerous definitive examples of Australian pioneer vernacular provided and conserved by Liew.
Liew's designs have been exhibited at the Victoria and Albert Museum, London's Design Museum and the Triennale De Milano. His work is represented in the permanent collections of the National Gallery of Australia, Sydney's Powerhouse Museum, Art Gallery of South Australia, and the Art Gallery of Western Australia.
–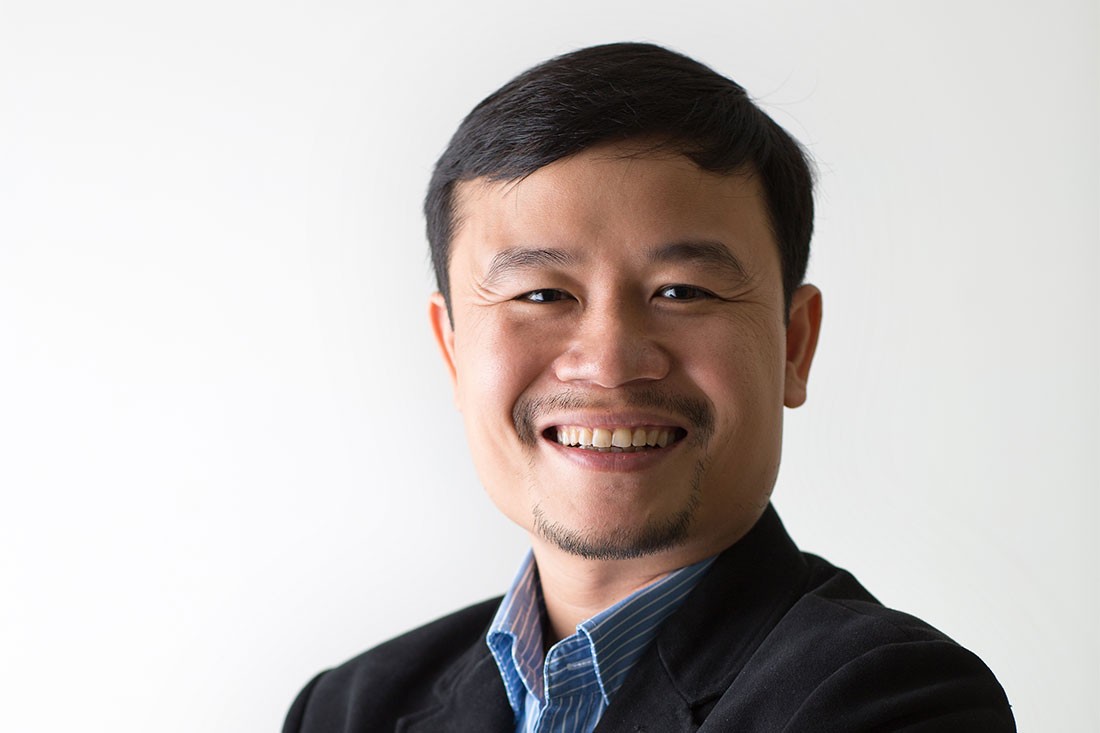 Vo Trong Nghia
Vietnam
Vo Trong Nghia started his firm Vo Trong Nghia Architects in his native Vietnam in 2006. This was after spending 10 years studying and working in Japan.
The practice's early projects were characterised by bamboo structures, the Wind and Water Café being the first of these. The design approach, combined with the bamboo treatment and construction brought him global awards and recognition.
Several years later, Vo started working on green projects that utilise not only landscaped plants but also green façades and roofs, which work as a bio-skin for buildings. His aim is to rehabilitate the Vietnamese urban condition with greenery in order to reconnect humans back to nature.
Vo has received international prizes and honours including; AR House award, ARCASIA gold medal and Building of the Year, FuturArc Green leadership Award. The World Economic Forum also selected him as a Young Global Leader in 2014.
–
Ma Yangsong
China
Ma Yangsong is the founder and principal of MAD Architects, a practice that has continued to gain acclaim. Ma is Beijing-born and was the first Chinese architect to win an international landmark-building project – the Lucas Museum of Narrative Art in 2014.
In recent years, many of Ma's designs follow the concept of the "Shanshui City", which is his vision to create a new balance between the city, the environment and society, through architecture. Parallel to his design practice, he has also been exploring the cultural values of cities and architecture through domestic and international solo exhibitions, publications and artworks.
Fast Company named him one of the "10 Most Creative People in Architecture in 2009" and one of the "100 Most Creative People in Business in 2014." In 2010 he became the first architect from China to receive a RIBA fellowship. In 2014 he was awarded "Young Global Leaders (YGL)" by the World Economic Forum.
The 2018 Luminary Award is proudly presented by Wilkhahn
Fittingly, German ergonomic furniture designers and producers Wilkhahn will once again support the Luminary category of this year's INDE.Awards. Renowned for their seamless marriage of cutting-edge design with state of the art engineering, Wilkhahn have been a guiding light for generations of industrial designers around the world. For over a century, the company has committed itself to refined, distinctive design that diverges boldly and bravely from the pack.
Since bursting onto the market over six decades ago, Wilkhahn's office furniture has led the market when it comes to high performance, striking commercial furniture design. Their dynamic task chairs have helped usher in a new age of health-driven, ergonomics-focused workplaces, and set the standard for countless other ergonomic chairs now entering the market. Beyond this, the flexibility afforded by Wilkhahn's space-saving tables far predated today's agile, open workspaces, demonstrating the kind of remarkable prescience with which luminaries are gifted. Importantly, Wilkhahn's extensive design portfolio reminds us time and time again that functionality need not be a limitation on the scope and creativity of design.
Like every true luminary, Wilkhahn is keen to share their knowledge and skills and recognise the talent possessed by others. The company is pleased to enable the much-deserved celebration of game-changing talent in the burgeoning Asia Pacific design industry, and looks forward to seeing the leaders that members of the design community recognise from amongst their ranks.
PRODIGY
Nick Harding
Australia
Nick Harding is the founder and principal of Ha, a studio he founded in 2012. Harding's focus for the practice has been undertaking people-focused design projects of varying scales and typology, all with an emphasis on sustainable design.
As a practice, Ha believes in designing harmoniously between interior and exterior, fundamentally taking an 'inside out' approach. This has meant Harding has developed strength in interior design.
In addition to individual work, Harding is currently developing a research base of (truly) mixed-use developments, with the intention of establishing future models for the Australian city.
Harding graduated from the University of South Australia in 2003. He worked with John Wardle Architects in 2004, focusing primarily on educational and residential projects. In his time at JWA Harding worked on multiple award-winning projects, including UniSA's chancellory building, The Hawke Centre, which also houses the Samstag Musuem of Contemporary Art.
–
Olivia Lee
Singapore
As a cross-disciplinary industrial designer, Olivia Lee has an eponymous design practice with work spanning products and strategy through to elaborate installations, experiences and edition pieces.
A guiding principle in all of Lee's work is to create value, wonder and beauty. The studio has worked with companies such as Mathmos, Baxter, AkzoNobel, Supermama, Temasek Holdings, Samsung, Industry+ and more.
Lee's work has been exhibited in Milan, London and Parris. Lee graduated from Central Saint Martins and worked at the London studio of industrial designer Sebastian Bergne before returning to her native Singapore.
–
Linehouse
China
Linehouse is an architecture and interior design practice established in 2013 by Alex Mok (Chinese-Swedish) and Briar Hickling (from New Zealand). Through the studio's design process, each project has a strong narrative and an element of whimsy and voyeurism, creating a unique spatial experience.
The studio works on projects of varying scales and typologies that allow explorations of both the poetic idea and pragmatic solution. Projects are approached in a holistic manner combining different disciplines: architecture, interiors, product design and graphic design; and draw on the founder's experiences to create new ideas and outputs emphasising qualities of construction, detail, materials and light.
Linehouse operates as a platform to investigate the rituals of inhabitation and how these daily moments can be celebrated through design, transforming the mundane into performative acts. Linehouse is a collaboration of like-minded individuals from various backgrounds and cultures.
–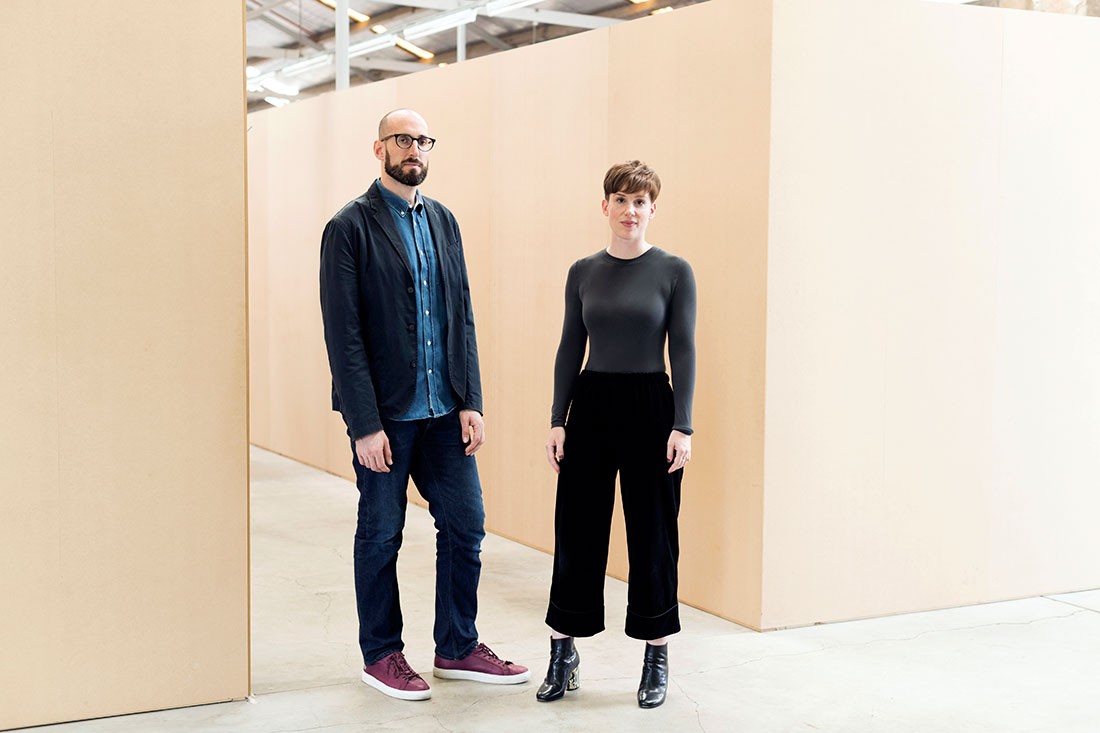 Other Architects (Grace Mortlock and David Neustein)
Australia
Other Architects seeks out 'other' approaches that challenge conventional wisdom, popular opinion and architectural trends. The Sydney-based practice undertakes diverse project types at a range of scales: current projects include a small country house, an exhibition in a car park, a boutique apartment building and a vast metropolitan cemetery. The practice's work has been exhibited at the inaugural Chicago Architecture Biennial and the NGV Triennial and has featured in numerous international publications.
Other Architects directors Grace Mortlock and David Neustein are currently artists-in-residence at Sydney's Carriageworks. They have been invited speakers at the Venice Architecture Biennale, MIT Media Lab and the New Cities, Future Ruins convening in Dallas, Texas. In 2016 the duo were exhibition designers and co-curators (with Dr Fleur Watson) of the RMIT Design Hub exhibition Occupied, a Victorian Premier's Design Awards finalist. Neustein is the Monthly's resident architectural critic and an Associate of the UTS School of Architecture, where both directors regularly teach.
Voting will open soon for your 2018 INDE Luminary and Prodigy Awards. Stay tuned for more! And in the meantime, make sure to enter the INDE Awards.