Over the past six years, the INDE.Awards has redefined architecture award programs by widening its scope beyond any particular country. While traditional awards generally look to celebrate the best in local design, the INDE's serve a commitment to the Indo Pacific region, recognising that the winners of its programs reach beyond the specific trends of localism, to achieve truly exceptional design.
From the windswept residences on New Zealand's south island, to the hidden cafes and retail stores in Singapore's dense metropolis, differences in economies, landscape, climate and lifestyle manifest themselves through design, delivering a diverse and varied field of entrants to the INDE.Awards.
But with such inherent differences, how can a winner or shortlist be decided upon? How can we compare the apples and oranges that are Regional architecture?
Enter the INDE.Awards Jury, an esteemed group of industry stalwarts and trailblazers who hail from diverse backgrounds and careers across parts of the Indo Pacific region and beyond. Each year, the jury pool shifts and changes, moving through an ever increasing pool of judges who capture the spirit of Indo-Pacific design and the importance of architecture that surpasses trends to meet the needs of people and places.
To introduce you to our first segment of jurors, we're shining the spotlight on those who live and work in South East Asia and India. Representing some of our fastest growing entry pools, these nations produce work that inspires and delights, encompassing approaches to family, community and landscape that are completely unique. The judges from this part of the Indo Pacific understand the typologies at play in these nations, and how successful architecture responds to the specificities of these places and their rapidly changing role in the global makeup.
2023 INDE.Awards Jury (South East Asia and India)
Sanjay Bhardwaj, Partner, Team3 (India)
Sanjay Bhardwaj is a Partner at team3, an award-winning, multi-disciplinary architectural practice that aspires to create human-centric and contextual architectural expressions. The work of the practice draws on contemporary influences while responding to local climatic, historical and social settings. Founded in 2012 in New Delhi by the three partners Sanjay Bhardwaj, Shubhra Dahiya, and Vijay Dahiya, team3 specialises in creating holistic projects across diverse scales.
With over 30 years of prior experience in the field, Sanjay brings an expertise in delivering complex projects at the scale of urban planning, mixed-use developments, and housing. His forte lies in balancing sustainability and financial viability to create context-responsive designs. His work has been the recipient of numerous reputed awards, including an accolade from the Indian Institute of Architects for Excellence in Architecture, commendations from the Indian Institute of Interior Design, among many others.
Sanjay joins the INDE.Awards Jury for the first time in 2023
Find out more about Sanjay Bhardwaj and Team3
Chui Lai Judy Cheung, co-founder, Cheungvogl (Hong Kong)
Cheungvogl is the architecture workshop of Chui Lai Cheung and Christoph Vogl. Cheungvogl was part of the 'Picturing "Home-for-All"' Exhibition, curated by Toyo Ito, Riken Yamamoto, Hiroshi Naito, Kengo Kuma and Kazuyo Sejima at the Toyo Ito Museum of Architecture, Imabari, Japan in 2011.
In 2017, Cheungvogl was named one of "20 designers and brands that define our tomorrow" alongside OMA (Office for Metropolitan Architecture, led by Rem Koolhaas), Snøhetta and Olafur Eliasson by Frame Magazine, Amsterdam, Netherlands. In the same year, Cheungvogl was awarded First Prize in the international competition for the Yeoui-Naru Ferry Terminal and Masterplan in Seoul. In 2018, Cheungvogl received the FRAME Award 2018 Jury Prize for the open exhibition and multi-space gallery around a robotic system within the restoration of the 110-year-old UNSECO heritage Au Pont Rouge in Saint Petersburg, Russia.
Judy Cheung is a returning judge in 2023, having been involved with the INDE.Awards since 2019.
Find out more about Chui Lai Judy Cheung and Cheungvogl
Thien Duong, General Director, GroupGSA (Vietnam)
Thien is one of the few internationally Chartered Architects in Vietnam today. He has over 25 years of experience working on large scale projects in many parts of the world including England, Norway, Canada, Bermuda, Africa, Dubai and Australia.
In Vietnam, Thien is registered as a Class 1 Architect and Masterplanner. He also sits on the Board of Director of the Vietnam Green Building Council.He has been engaged to lecture at the HCMC School of Architecture as well as mentor to the Curtins University Vietnam Programme. He is also a Lotus Accredited Professional who can professionally design and rate sustainable buildings in Vietnam following the VGBC green rating tool. Thien leads GroupGSA Vietnam acting as the bridge, connecting the Vietnam Studio with Australia.
Thien joins the INDE.Awards Jury for the first time in 2023
Find out more about Thien Duong and GroupGSA Vietnam
Chan Ee Mun, Director, WOHA (Singapore)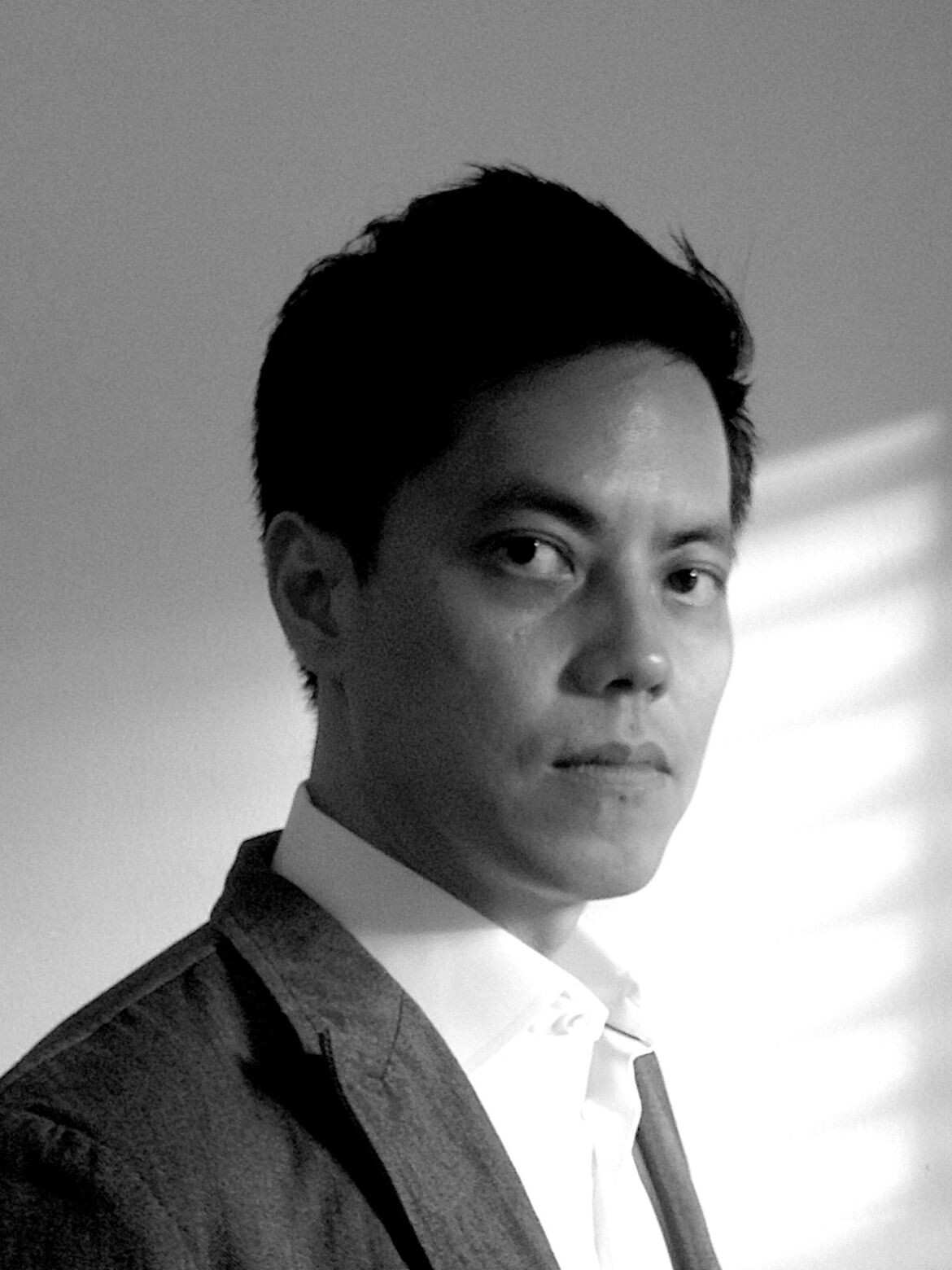 Chan Ee Mun is a Director at WOHA. He obtained his Master of Architecture from the National University of Singapore and has been associated with the architectural practice since its inception. Ee Mun is driven by his intrinsic interest in Tropical Urbanity and its change-making potential in shaping responsive architectural solutions to modern issues of density and climate change. His work is characterised by its people-centric approach which is spatially engaging, programmatically vibrant and environmentally responsive.
Acknowledged as a leading young architect in "20 under 45" by Singapore's Urban Redevelopment Authority, Ee Mun has led and completed award-winning projects in key development sectors including residential, commercial, conservation, institutional and hospitality. He speaks at local and regional forums and has been engaged in academia as a visiting design tutor, lecturer and external examiner at local art and architectural institutions such as the National University of Singapore, Singapore University of Technology and Design and Nanyang Academy of Fine Arts.
Chan Ee Mun has been involved in the INDE.Awards since their inception, lending his valuable expertise as a jury member and a panellist at the INDE.Summit.
Find out more about Chan Ee Mun and WOHA
Goy Zhenru, Principal Architect, Goy Architects (Singapore, Thailand and Indonesia)
Goy Zhenru studied and worked in both Singapore and Switzerland, where her experiences influenced her approach to architecture, spurring her to organise a research trip in Thailand for her Master thesis on the topic of regionalism. In 2015, she set up her firm, Goy Architects, that spans across three Southeast Asia countries – Singapore, Indonesia and Thailand. Together with her colleagues, she seeks to push the boundaries of vernacular and regional crafts whilst embracing technology and modern working methods, producing award-winning projects such as the 2020 INDE Awards "Best of the Best" project, Sukasantai Farmstay. She aims to create spaces that are meaningful and embrace one's identity in the region.
Goy Zhenru rejoins the INDE.Awards jury for the third consecutive year, which she joined following Goy Architect's win as Best of the Best at the 2020 INDE.Awards.
Find out more about Goy Zhenru and Goy Architects
Roshni Kshirsagar, Partner, SJK Architects (India)
Roshni Kshirsagar is a partner at SJK Architects, who's work takes cues from the local geography, history, culture, and crafts, to weave unique narratives into every space.
Roshni's journey at SJK began in 2007 after an internship with Samira Rathod. Roshni has worked through several prototypes and scales of projects. More recently, for the Bodhgaya hotel and showroom for Forest of Chintz, Roshni let cultural histories guide the core design principles while allowing honest thought processes, materials and craftsmanship to shine.
Roshni strives to find a seamless connection between interior design and architecture. She aspires to refine her practice through research, innovation, cultural context, local techniques that stood the test of time, and modern technologies to build spaces that enrich human experiences and relationships with their surroundings. Roshni was a visiting faculty at Rachana Sansad, teaching a course on design approaches.
Roshni joins the INDE.Awards Jury for the first time in 2023.
Find out more about Roshni Kshirsagar and SJK Architects
Colin Seah, Design Director, Ministry of Design (Singapore)
Colin Seah honed his skills working for such icons of the industry as Rem Koolhaas and Daniel Libeskind. He also spent four years at the National University of Singapore's Department of Architecture researching design pedagogy and serving as a design critic.
As MOD's Founder and Director of Design, Colin has been named Designer of the Year by International Design Awards USA in 2010 and was named in Hong Kong Perspective's '40 under 40 architects. He has received numerous awards including the President's Design Awards and is a three time Grand Prize Winner of the Gold Key Award, the highest international hospitality accolade.
Colin Seah has been a juror for the Inaugural Dezeen Awards, a Global Advisor for leading surfaces manufacturer Cosentino and was invited by the Singapore Tourism Board to redefine Singapore as a destination for 2020 and beyond.
Colin joins the INDE.Awards Jury for the first time in 2023, following Ministry of Design's award as winner of The Shopping Space at the INDE.Awards 2021.
Find out more about Colin Seah and Ministry of Design
Apoorva Shroff, Founder, Lyth Design (India)
Apoorva Shroff is the founder and principal designer for the boutique architecture firm lyth design. Founded in 2022 and spearheaded by Shroff, the design practice aims to translate inspirations, ideas and memories into efficient and practical spatial solutions that are also breathtaking.
Since its inception, the practice has gained immense traction among a growing roster of noteworthy clients that includes Prestige, Supreme Builders and Central Square Foundation. Shroff's work has been showcased across some of the most prominent global design publications and she has also been invited to share her expertise and judge various juries at esteemed institutions like INFID.
Shroff has over two decades of experience in the industry. Along with lyth, Shroff occasionally teaches at Balwant Sheth School of Architecture, bridging the gap between academia and practice, mentoring students to become professionals of tomorrow.
Apoorva joins the INDE.Awards Jury for the first time in 2023.
Find out more about Apoorva Shroff and Lyth Design
David Teh, Founder and Director, Pakatan Reka Arkitek Sdn Bhd (Malaysia)
David Teh is the Founder and Director of Pakatan Reka Arkitek Sdn Bhd, a leading and award winning architecture firm based in Kuala Lumpur Malaysia. PRA was established in 1979 and has an extensive design and building portfolio that includes masterplans, offices, shopping malls, schools, hotels, apartments and condominiums. David Teh leads the design process and controls the quality of professional services in PRA.
David Teh was President of Malaysia Institute of Architects (PAM), Member of Board of Architects Malaysia, Vice President of Commonwealth Association of Architects (CAA) and Deputy Chairman of ARCASIA. He served as a Member of PAM Council and RAIA International Chapter Committee for many years. David Teh's interest in education has led to roles at a number of universities, including Universiti Malaya and Deakin University. He has convened numerous conferences, most notably the 2nd and 9th Asian Congress of Architects, RAIA-PAM Conference, CAA-PAM-SIA International Conference and the Merdeka Jubilee Architecture Symposium.
In 2023, David returns to the INDE.Awards Jury for the second consecutive year
Find out more David and Pakatan Reka Arkitek Sdn Bhd
Luke Yeung, Director, Architectkidd (Thailand)
Luke Yeung leads Thailand architectural studio Architectkidd along with Udomsak Komonvilas and Jariyawadee Lekawatana. Based in Bangkok, Architectkidd's designs make use of innovative tools that are sensitively applied to local materials and construction techniques. This combination leads to architectural projects that are bold and inventive but also closely connected with the local conditions of SouthEast Asia.
Working within the context of South East Asia's growing cities, Architectkidd is known for articulating materiality as a way to bring humanistic and social qualities into the built environment.
Luke has been involved in the INDE.Awards as a jury member since 2018.
Find out more about Luke Yeung and Architectkidd
Meet the full jury here and stay tuned for more insights into our 2023 Jury.
Want your chance to be recognised on the global stage? Entries for the 2023 INDE.Awards are open until 11:59pm AEDT on Thursday 16 March. Enter now!