Australia's leading designer brand destination for over 20 years, Cult Design has returned with a refreshed website and a fresh look that supports even newer functionality. Launched earlier this month, the new design by Australian design studio TOKO features a stripped back and minimal aesthetic, easily navigated thanks to its portfolio layout and crisp images.
Now allowing customers to peruse through a selection of items organised by designer and sorted by style, Cult's digital design functions as an easy interface to browse furniture, lighting and accessories.
A dedicated portal showcasing a variety of Australian designers and over 25 international labels, Cult's curated selection offers a delightful range of homewares and contemporary designs.
Visitors are able to peruse through in-stock products for short lead-time projects and quick-ship needs, a process greatly aided by more customised filter options. For industry needs, a trade portal also allows easy accessibility for product inquiries, detailed quotes and the placement of online orders.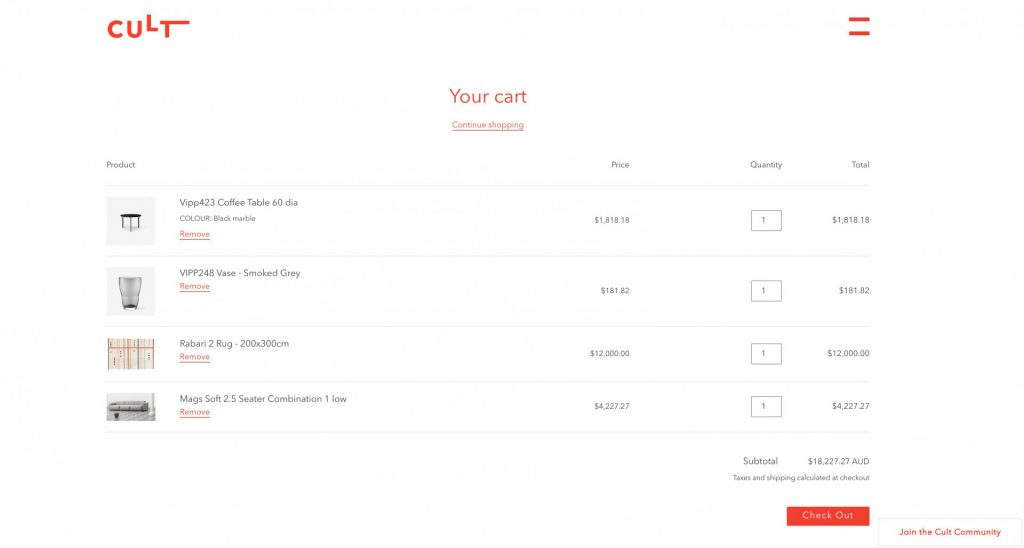 While still carrying the essence of premium design and ease through this new look, Cult bridges the gap between consumers and design aficionados. The news page tells all there is to know in the design world, inviting us to explore emerging artists and the stories surrounding the latest releases and well-established brands.
Founded in 1997 by Richard Munao, Cult Design remains as stylish and reliable as ever – embracing a spirit of evolution that does not seem to be slowing down any time soon. Cult's new website launch is backed by a chance for an online shopper to win a $500 voucher to spend at cultdesign.com.au.
Throughout all of February, all transactions and purchases will enter customers in a draw for a chance to win, with unlimited entries allowed. An invitation to be seduced by the beautiful design and vibrant colours and styles, Cult's new site is inspiring, light and unobtrusive.