In collaboration with Jackson Clements Burrows Architects, who chose Screenwood as their finishing structure of choice, the space has been redesigned to preserve its heritage value, improve its patrons' acoustic comfort, and invigorate its ambience with a fresh new look.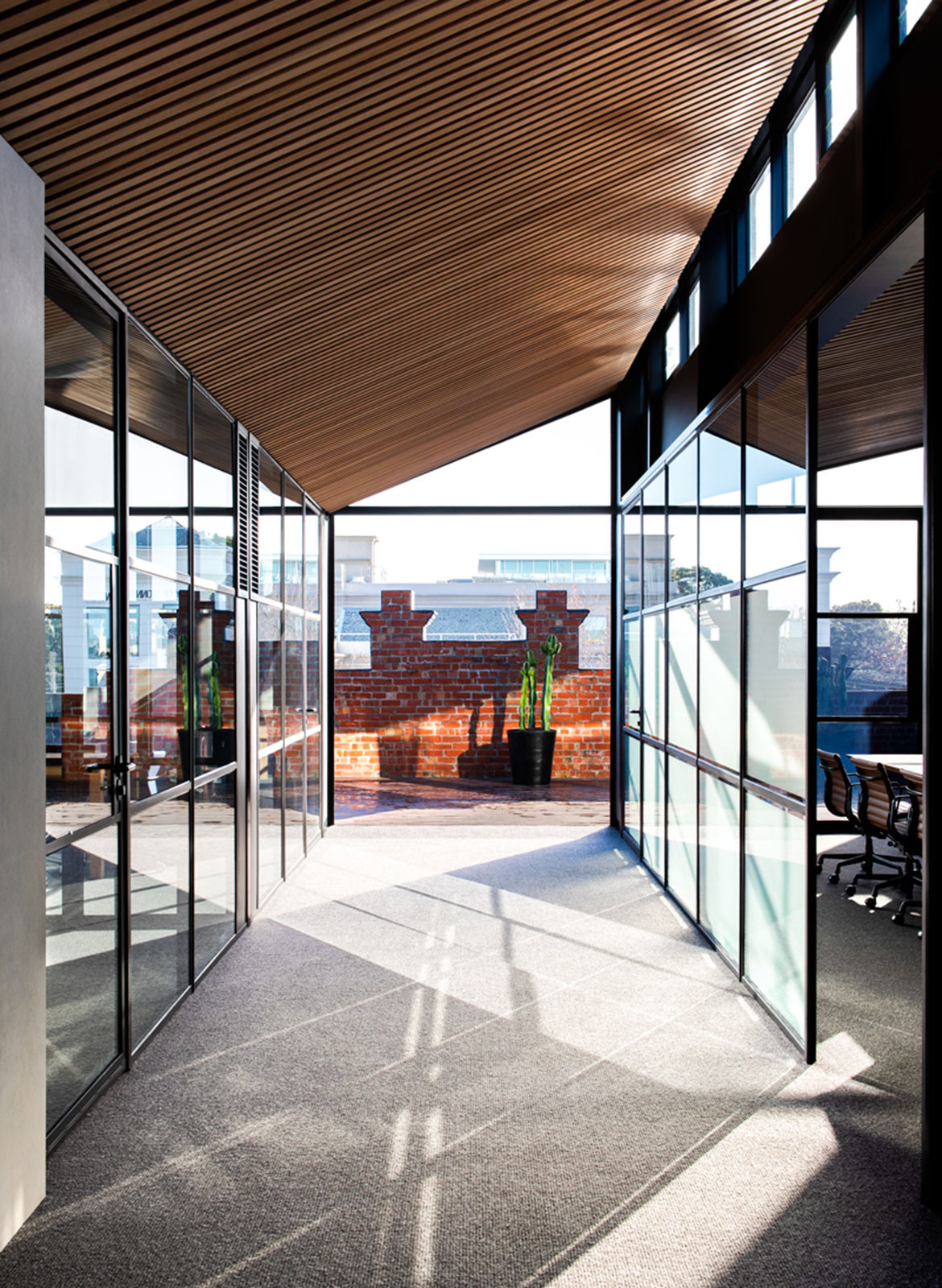 An Australian leader in custom acoustic finishing solutions, Screenwood designs and manufactures systems of pre-finished, modular timber panels to refit existing spaces, acting as a complete finishing solution for walls, ceilings and external surfaces. In this Malvern High Street project, the previously separate and compartmentalised rooms of the original structure's design have been stretched further apart, transforming the workplace into an open-plan workplace, allowing an abundance of natural light and air flow to penetrate through the glazed glass roof and east-facing windows. The family business's conference room walls have been fitted vertically with linear panels, drawing the eye up towards the dramatic saw-tooth roof line. The light blonde tones of the natural timber panels, made to order from locally sourced and environmentally certified Victorian Ash and Tasmanian Oak, reflect and enhance both the abundance of natural light, and the aura of welcome that this family business tried to capture in their project. This warmth provides a stylish contrast to the steel and glass finishes of the interior, in particular, the homey, textured concrete finish of the walls.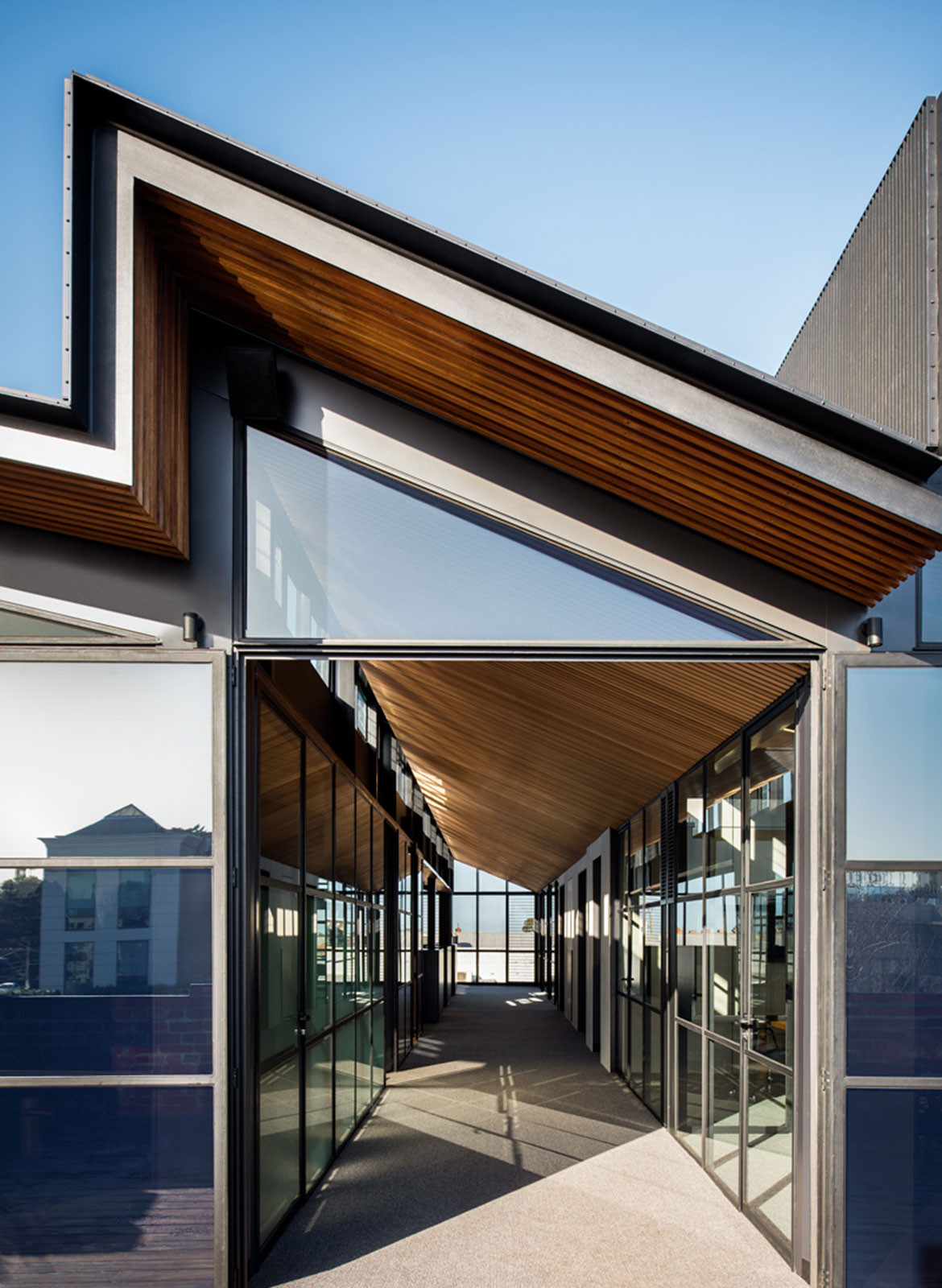 A reputation for quality in acoustic technology is another reason why JCB Architects chose to work with Screenwood in creating a tranquil and soothing auditory work environment. Screenwood panels are manufactured from solid timber slats, which are combined with a unique textile backing – SC15 acoustic scrim and SCP50 polyester backing – improving sound absorption, dampens distractions and increases aural comfort and productivity.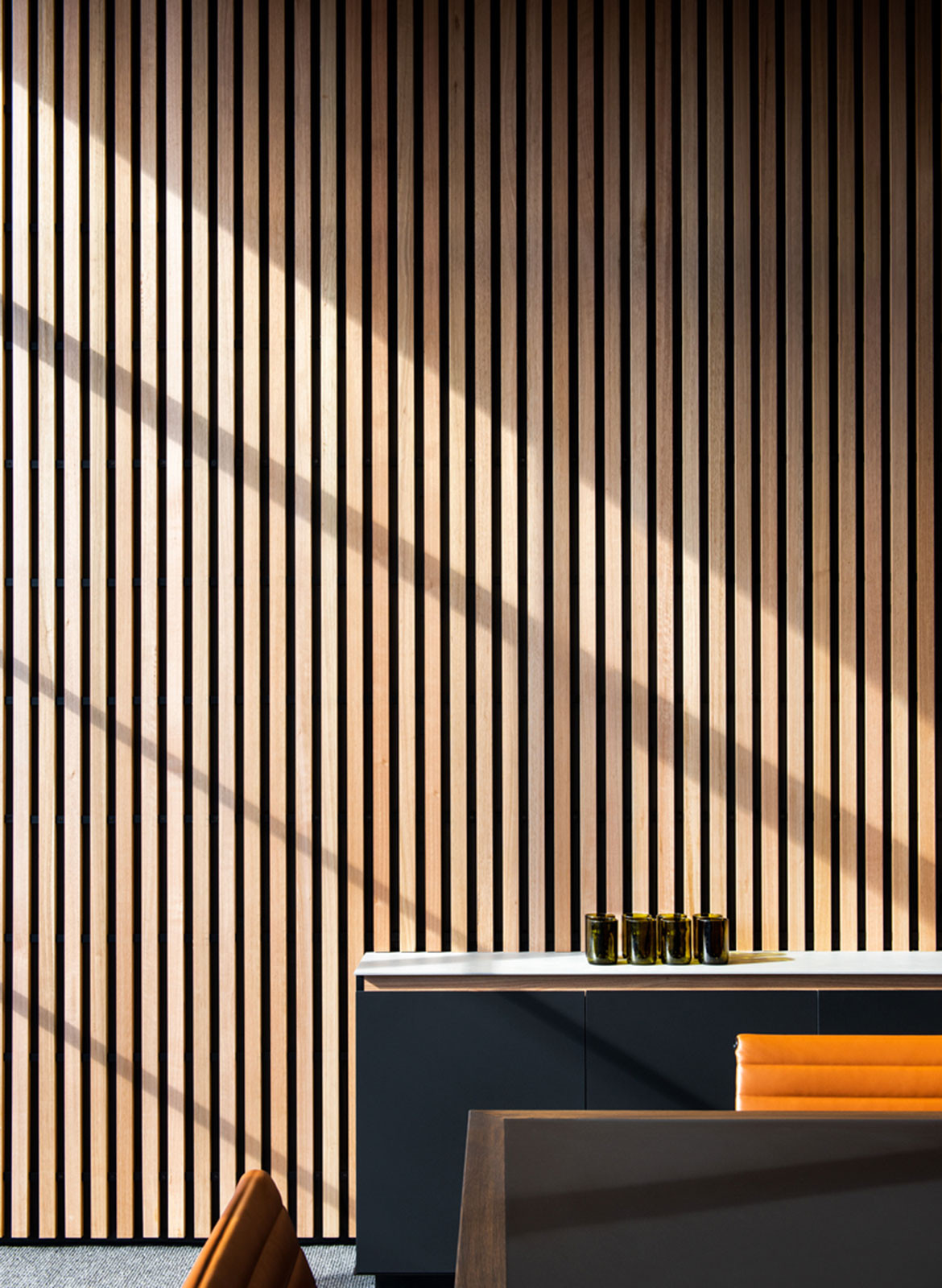 Screenwood's products are fully certificated as fire-rated and VOC-tested, making it easy to see why many specifiers name it as their finishing system of choice. Its application to this Malvern modern renewal is an impressive offering to the twin altars of aesthetics and acoustics, and a moving manifestation of the kind of quiet, bright space that most enables creative contemporary workplaces to thrive.