Lifecycles by Nathan Yong is a philosophical exploration of the true meaning of an object and the different levels of value that it may hold for individuals, communities, and nature. The five-piece furniture collection is lovingly crafted from gorgeous American hardwoods including cherry, hard maple and red oak.
Named an INDESIGN Luminary in 2022, Yong is fascinated by theories of constructivism and the way that individuals create meaning – intentionally and unintentionally – by interacting with the world around them. This collection, meticulously devised by Yong, resonates with a philosophy that extends beyond aesthetics, inviting viewers to explore the dynamic interplay between design, nature, and human perception.
"I enjoy the freedom of exploration – to be able to navigate, anticipate and speculate and propose different possibilities," says Yong.
He draws a parallel between his methodology for this project and Vsevolod Meyerhold's revolutionary approach in Constructivist theatre. Meyerhold's ideology, focused on departing from conventional structures, finds resonance in the Lifecycles collection. Yong's work explores the belief that people derive significance from their interactions with their surroundings and social dynamics – a pillar of constructivism which posits a sense of 'meaning-making' through environmental engagement.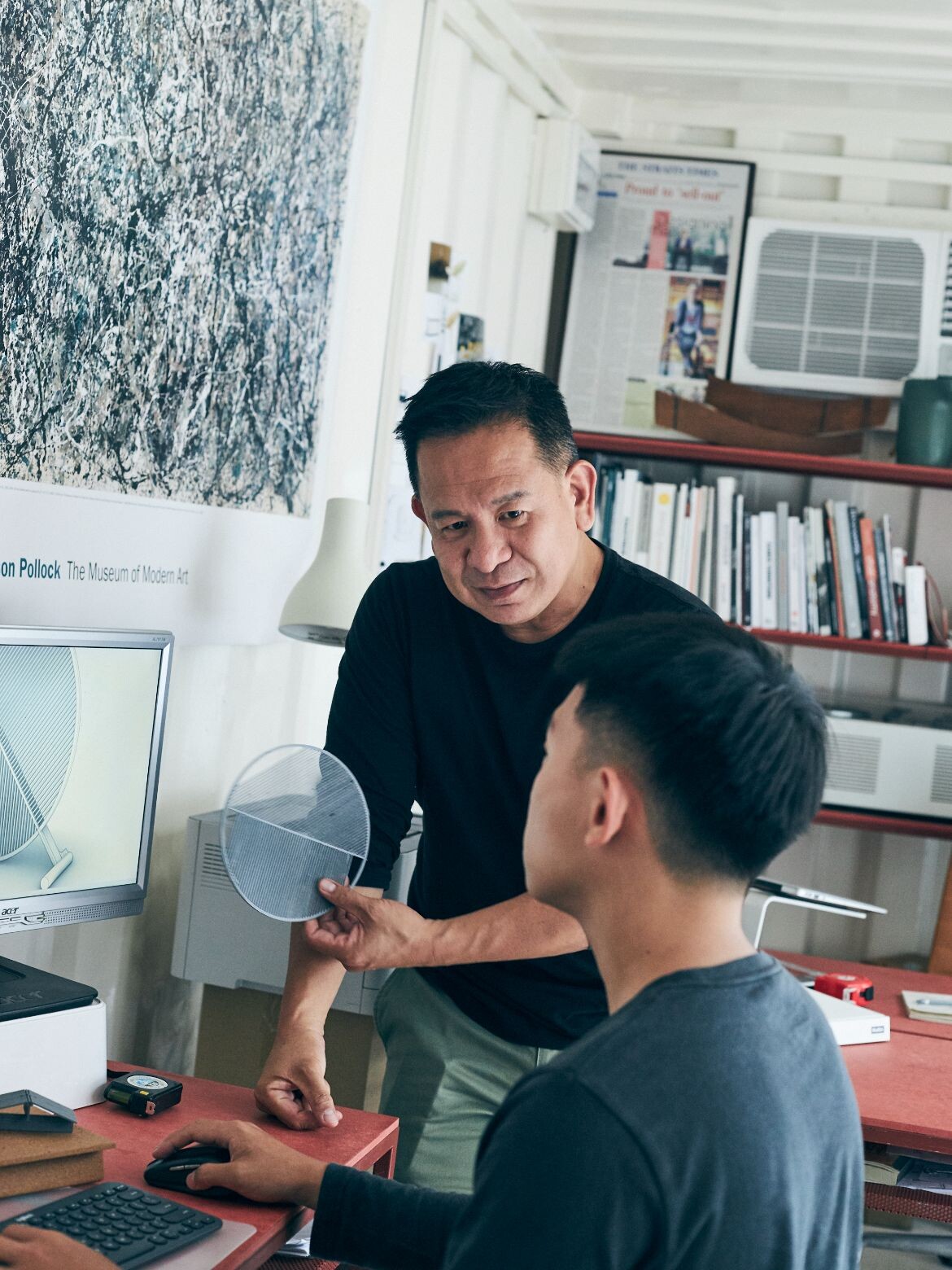 Comprising a chair, screen, side table, recliner, and bar stool, the Lifecycles collection challenges the conventional role of furniture by nurturing understanding and appreciation for the natural world. This ethos of appreciation has a tangible manifestation in the collection's undeniable commitment to sustainability – a hallmark of Yong's design character.
An environmental lifecycle assessment (LCA) was conducted to calculate the carbon footprint of each design. Unlike many materials, wood products can have a negative carbon footprint because trees absorb CO2 during growth and store it in the product.

The LCA study, commissioned by AHEC and conducted by PE International (now Thinkstep), analysed the environmental impacts of American hardwood. It covered all processes from wood extraction to the manufacture of finished designs. Lifecycle's total carbon footprint is 1,257kilograms of CO2 equivalent – approximately the same as a one-way economy flight from Singapore to Sydney.
This project emphasises that minimising the environmental impact of design requires commitment from policymakers, designers, manufacturers, and consumers alike. Some hundred people from the design and architecture community gathered at Grafunkt store last Thursday to celebrate the launch of Lifecycles collection.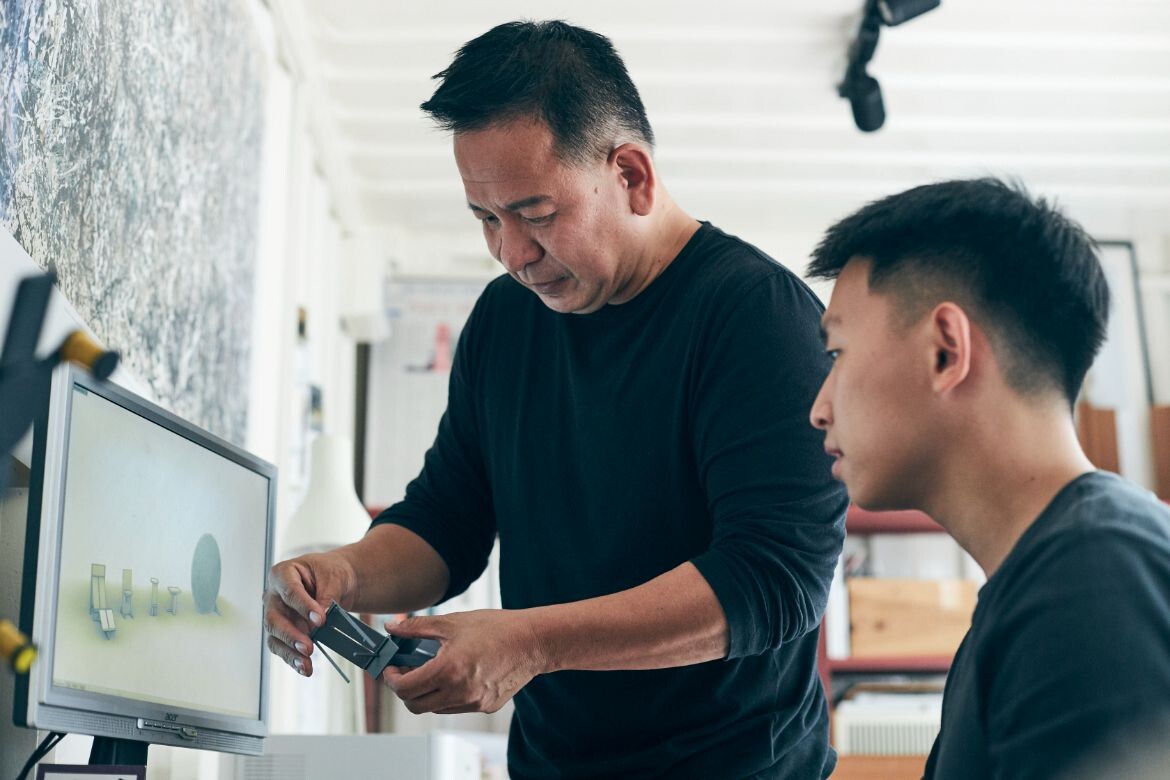 John Chan, AHEC regional director, highlighted the importance of considering the impact of our actions on the planet and climate change. He expressed gratitude to Yong and the manufacturer, Fowseng, for their participation in this project and believes it will contribute to the wider design community's understanding of sustainable practices.
"The pieces from Lifecycles are more like artful objects than functional furniture," says Yong. The thought-provoking collection challenges consumers to rethink familiar designs and redefine their assumptions about environmentally responsible design. By showcasing the low environmental impact of American hardwoods, this collaboration highlights the importance of sustainable design and responsible material selection in creating a better future for our planet.
"It is the responsibility of all of us to think about the impact of our actions on the planet and associated climate change. We are grateful to Nathan Yong and to manufacturers Fowseng for their participation in this project," says Rod Wiles, regional director for AHEC Oceania. "It has enabled us all to learn and to be able to share that learning with the wider community of designers, specifiers and of course the consumer. We are proud of our ability to prove the low environmental impact of American hardwood species even when transported around the world."
Nathan Yong
nathanyongdesign.com
grafunkt.com
AHEC
ahec.org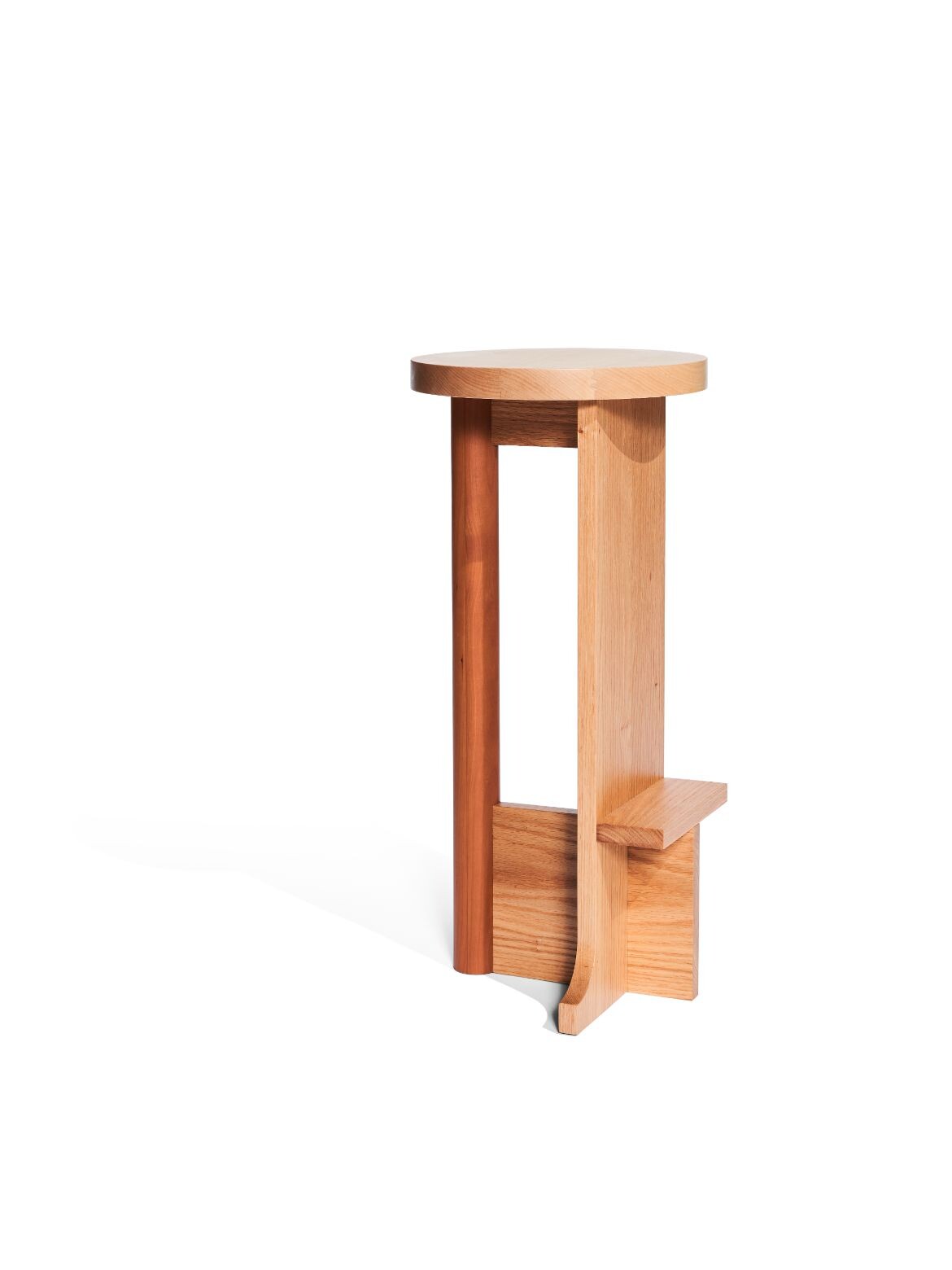 We think you might also like to read about Kurunpa Kunpu/Strong Spirit, a cross-cultural design collaboration between Tanya Singer, Errol Evans and Trent Jansen for AHEC.