For its fifth iteration, the 2018 MPavilion designs by Spanish architect Carme Pinós have been released.
The design features floating planes that rise and fall in sharp angles, looking out towards the city as a way to connect the temporary pavilion with the city.
The design reflects Carme's design philosophy, which is centred on creating community and inclusive design while appealing to all the senses.
The dominant two surfaces, which feature sharp angles, are constructed in a timber latticework and come together form the roof. While in Melbourne for a site visit in February, Indesign spoke to Carme and she expressed that this latticework pattern was inspired by traditional Spanish pergolas with lattice.
Similarly to last year's MPavilion designed by OMA, which incorporated a raised mound to create an amphitheatre. This design also used the surrounding grounds to embed seating and various other community-focused activities.
Despite the sharp opposing angles of the design, Carme's goal for the project is to create "a place for people to experience with all their senses – to establish a relationship with nature, but also a space for social activities and connections."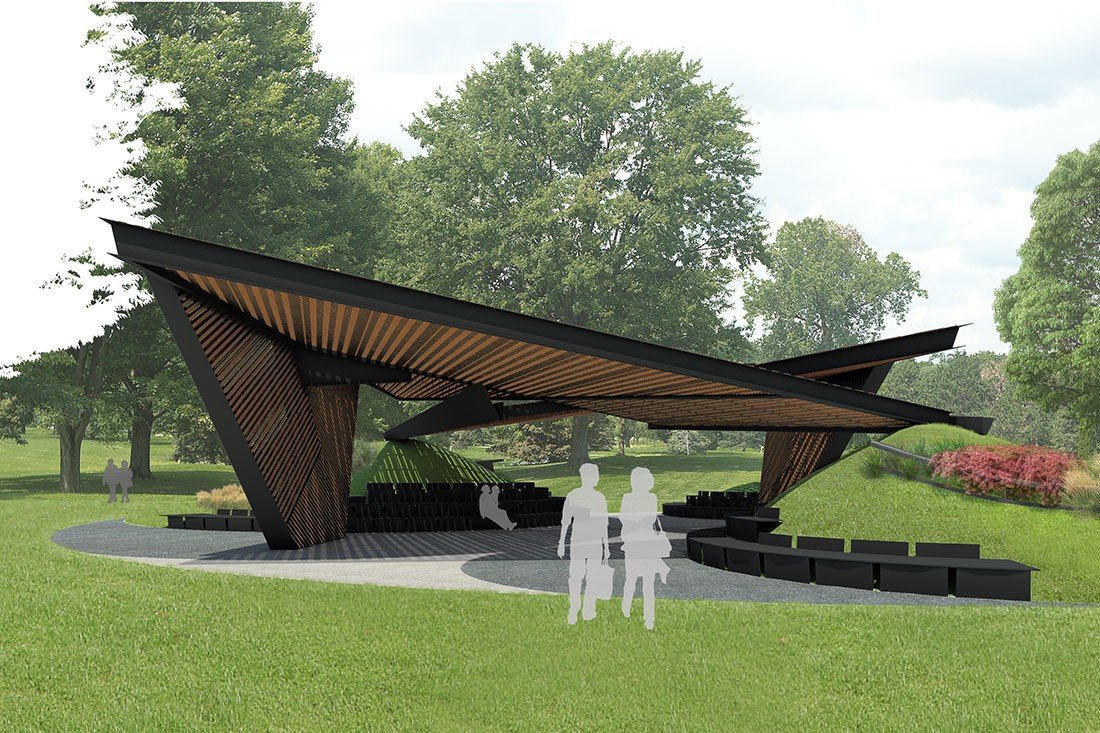 Harking back to Carme's design philosophy, the 2018 MPavilion is set to be a space for cultural exchange, and where feel that belong in a dynamic, community-focused collective.
MPavilion is a cultural program founded by the Naomi Milgrom Foundation. The temporary pavilion takes up residence in Melbourne's Queen Victoria Gardens.
For further information, please visit mpavilion.org. Or read more about some of the past MPavilion's here.
–
Get all the latest from the design world, sign up for our newsletter.