Hub Australia has a brand-new address in Melbourne. Designed by Bates Smart, this next-generation co-working space located in the vicinity of Parliament Station, sprawls over 2,775 -square metres, across the top three floors of the iconic ICI house (currently known as Orica House). The original design of the ICI House was also developed by Bates Smart McCutcheon in 1958; a building that helped redefine Melbourne's skyline as Australia's first ever skyscraper.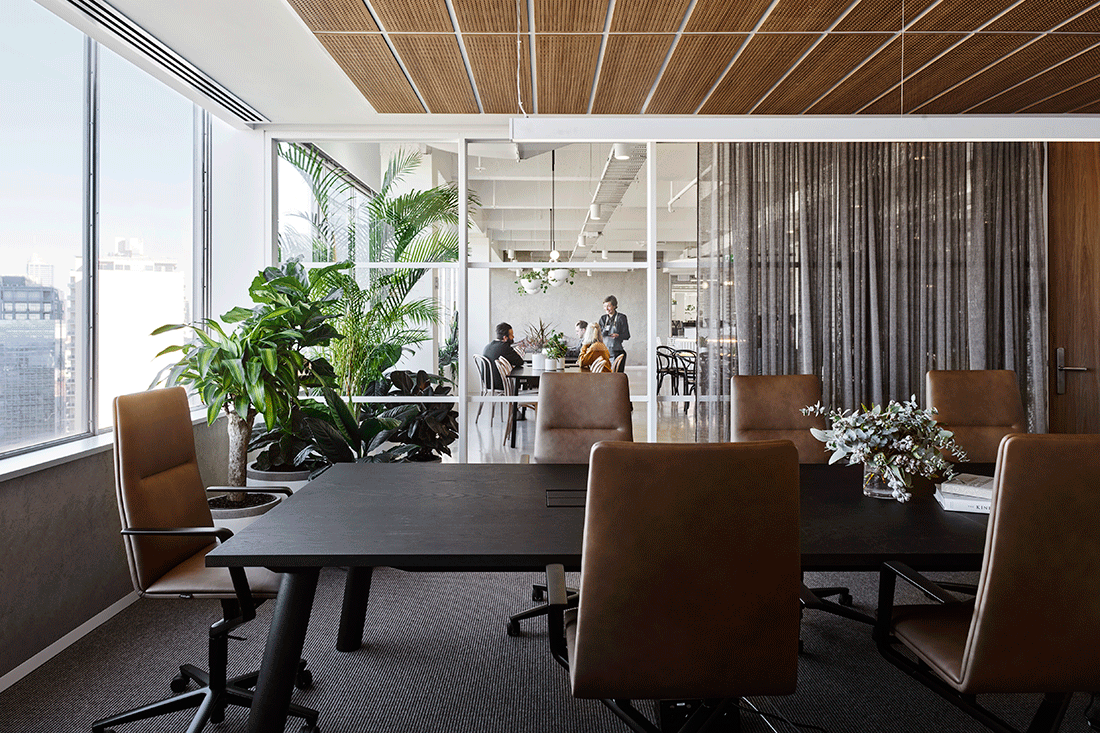 Speaking about the studio's inspiration for the design of the new co-working space, Bates Smart Director, Kellie Payne says, "The original design of ICI House was the inspiration for Hub Parliament Station with its human-centric, forward-thinking approach to how people work." Indeed, the Hub Parliament Station is in sync with today's work patterns and succeeds in creating a culture of community while respecting the building's historical significance. The design also pays particular attention to hospitality.
The Hub's interior references the base building's mid-century classic design with a Palms Spring-like influence. The largely neutral colour palette is enlivened through pops of fresh green through indoor plants integrated strategically in the interiors. "The design has been informed by a detailed analysis of Hub Australia's member experiences, understanding their typical day, lifestyle and working behaviours," adds Payne.
Natural light floods in through the expansive office windows while also offering some incredible sights of Melbourne, including the Parliament Gardens, the Carlton Gardens and the Royal Exhibition building in the background.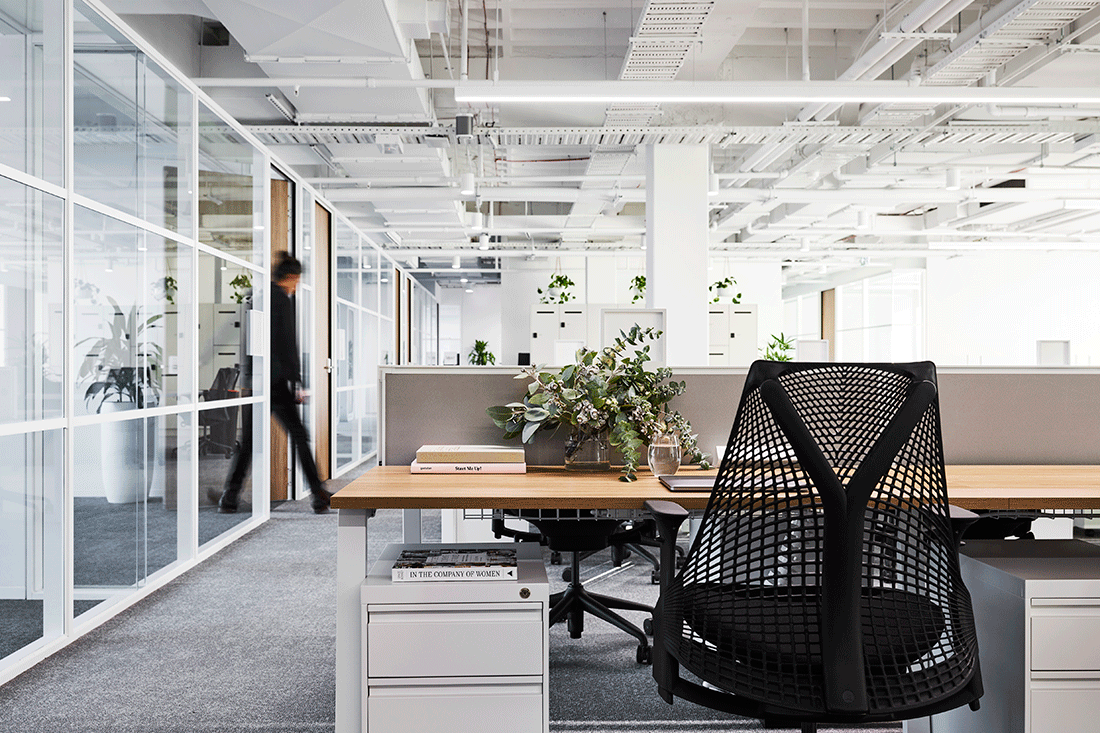 The work-zones are centrally located across all three floors. There's an interesting mix of flexible, open-plan workspaces and breakout zones as well as individual rooms to suit the myriad needs of individuals or businesses. In addition, the space includes a café, integrated barista, bar/hot desks, a boardroom, large serviced meeting rooms, private offices, member kitchen, lounge, fitness centre, parent and wellness rooms as well as a media hub.
Speaking about its association with the architecture studio, Hub Australia CEO and founder, Brad Kauskopf says, "We always look for unique buildings with a story and a history that our co-working members can then weave into their own. Hub Parliament Station is an exciting new space which will deliver our members a premium co-working experience in an exceptional Melbourne CBD location."
Photography by Anson Smart.
–
Subscribe to our mailing list to discover new-age workplace designs like these. Stay tuned.