The Hayman Theatre at Curtain University, designed in 1968 by architect Vin Davies from Western Australia's Public Works Department, is one of several fine brutalist buildings from the 1960 and '70s. Although Davies' architecture still resonates, it was in need of a considerable upgrade to meet students' requirements and attract a broader use.
"There were two rehearsal spaces, with rudimentary facilities such as the change rooms between the two. You had to walk down steps every time performers went between the two spaces," says architect Geoff Warn, director of With_Architecture Studio.
With_Architecture Studio created a new wing that includes a foyer, a ticketing point (a concrete bench) and a bar, together with an office/administration area. Although the new work has been cleverly 'clipped' onto the original using Equatone sheets (a more sophisticated fibre cement), there's a 'dialogue' between the past and present.
Along with the upgrade and extension came Western Australia's first gender-neutral toilets, used by students, staff and guests attending the theatre, with a range of pastel hues for each cubicle. As unique is the shared concrete trough with vanity mirrors embedded in a planter bed.
With Curtin University's reputation as a leader in the arts and performance arena, and its desire to attract both new students and outside performances, such an upgrade was needed. "The Hayman Theatre is also used by the Perth Fringe Festival and by the Festival of Perth," says Warn, who has been at the helm of the university's master planning for many years.
One of the drivers for the upgrade was to also make the Hayman Theatre more visible from the point of arrival at the university. So, as well as 'sign marking' the theatre with bands and elements in a mustard yellow, a contemporary sculpture alluding to the theatre was commissioned near the university's front entrance.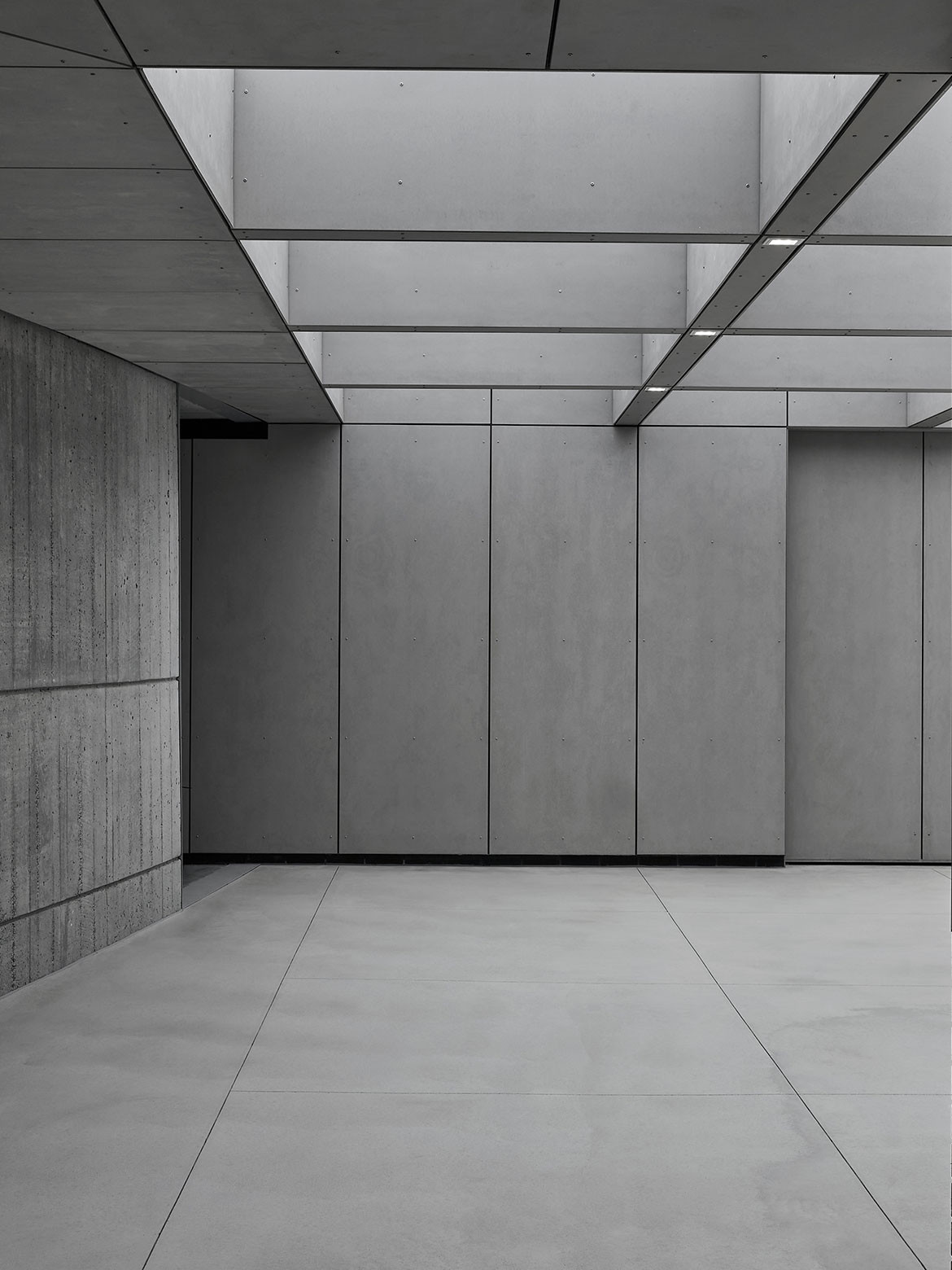 While students appreciate the improved amenities, the level surfaces and the considerably improved acoustics, the upgrade also allows professional performers to use the theatre. "As Curtain is located in the suburbs (10 kilometres from the CBD), people can easily find a parking spot rather than having to jostle in city traffic," says Warn, who was also able to ensure the upgrade catered for those with disabilities or special needs.
Davies' original design can still be easily 'read'. But it is now is finely enmeshed into a contemporary environment, if anything emphasising the 'brutalist' signature. And while it may not attract huge audiences, given its seating capacity for 90 people, it certainly offers the type of intimate space that's perfectly aligned for fringe performances.
Photography by Douglas Mark Black