In order to bring design visions to life, restaurants, hotels, and retail establishments rely heavily on their surface choices. In an always evolving and competitive industry, it is crucial to understand how product and spatial innovations combine to produce interiors that engage guests and deliver a sense of authenticity that keeps them coming back.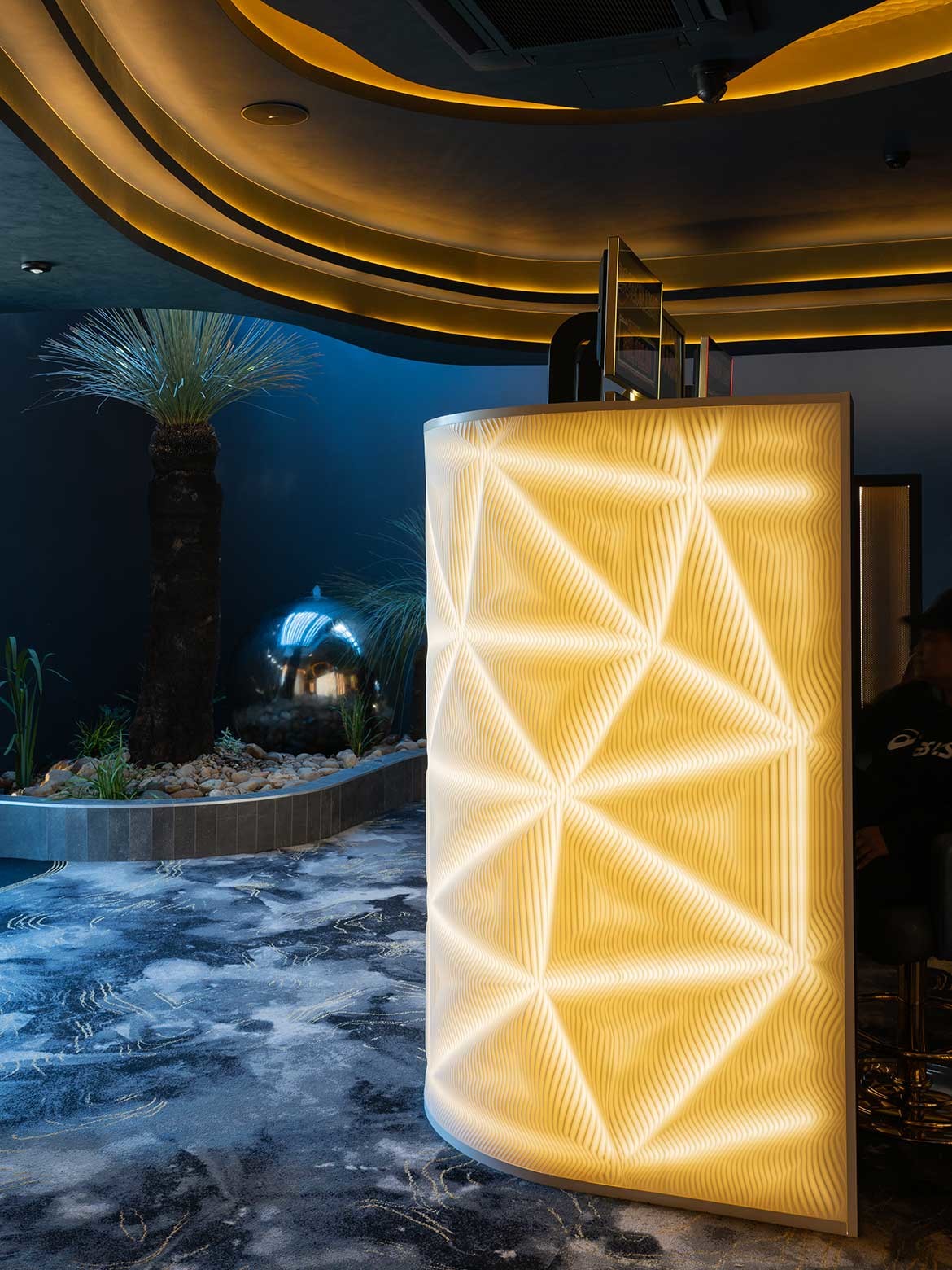 Partnering with world-leading brands, Austaron Surfaces has been supplying the Australian designer market with premium surfaces since 2003. Staron® Solid Surfaces, Mario Romano Walls, Acrylic Couture, and Kaynemaile® architectural mesh, soon to be complemented by Ambiloom's collection of ceiling and floor lamps, are among the company's most sought-after products, which together offer almost limitless potential in a variety of design-related areas.
An excellent solution for all things hospitality, Staron Solid Surfaces is a versatile, silica-free solid surface material made of a blend of pure mineral and premium acrylic resin. The endless design possibilities of Staron, which comes in more than 90 colours and can be thermoformed into almost any desired form, are unmatched; router signage into it, backlight, or curve it. Sought after for the benefits of its seamless design capabilities, and the added benefit of being a gentle and quite surface for glass and crockery. The material itself is incredibly strong, hygienic, non-porous, non-toxic, renewable, and repairable, taking the pressure off when cleaning up spills or messes in bar and club environments.
To transform feature walls into works of art, Mario Romano walls offer the ultimate textured wall surface, with non-repeating designs and unlimited size for large-scale installations. These unique decorative surfaces are carved into Staron Solid Surfaces using a process involving the latest in parametric computing and CNC machining technology. Pushing the scope of design and creativity, they are also perfect for joinery and easy to backlight.
Sophisticated yet glamorous, Acrylic Couture is a collection of stunning acrylic glass panels that showcase premium quality and ethically-sourced metallic fabrics, decorative particulates and feathers encased in a crystal clear high-quality acrylic glass. This special material can produce extraordinary luminous effects that can elevate dining rooms or lobby areas, create striking feature walls, or serve as the focal point of a whimsical light installation when combined with natural or artificial lighting.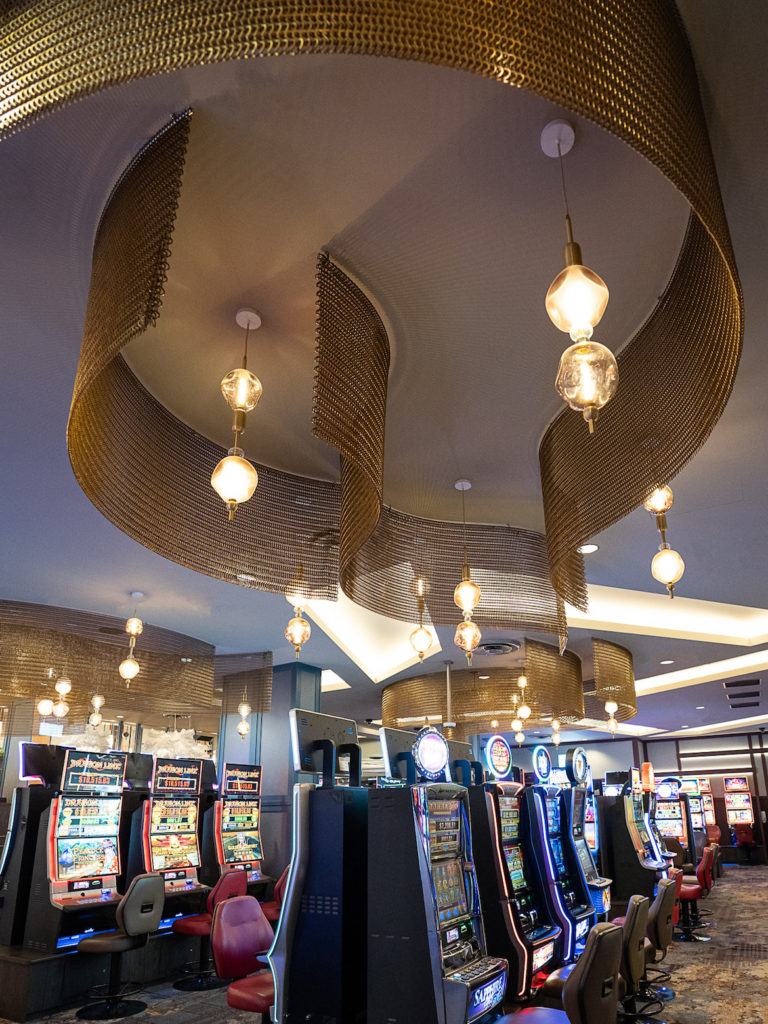 Protect building exteriors, divide, and define interior spaces and create kinetic sculptures with Kaynemaile Architectural Mesh. A modern chainmail-like material composed of a series of polycarbonate rings that are seamlessly interlinked together, this innovative product can offer both privacy for booth seating and room divides, while still achieving visibility and airflow between spaces. Lightweight, durable and with no size limitations, it can be used for ceiling features and designs of any scale.
Coming soon from Austaron Surfaces is Ambiloom's collection of three-dimensional ceiling and floor lamps. Complementing the company's existing range of surfaces, these pieces can be used to highlight the fine details of your interior design, elevate spaces with drama and ambience or add a 'wow' factor to lighting features.
In the hospitality sector, designers are only constrained by their imagination thanks to Austaron Surfaces' innovative product offering.
Austaron Surfaces
We think you might like this story on healthcare fit outs that stand the test of time.