Warren and Mahoney (W+M) is forging ahead and establishing the practice as a dynamic studio with unprecedented growth in Australia.
The New Zealand architecture and design practice is preeminent in its home country and now with several new leadership appointments, in both Sydney and Melbourne, W+M is a major force in the Australasian market.
John Coop, Warren and Mahoney Managing Director, says the practice's recent success in Australia and beyond has achieved a significant diversification in revenue from both sides of the Tasman, and provided an opportunity for W+M to flex its truly agile work practices.
"From executive leadership and business development through to design ethos and craft, we're investing to develop further in Australia. Many of our recent successful business wins have involved personnel from across the globe, and the local market is showing signs it appreciates our unique approach," says Coop.
Australian-based Principal Architect, Daryl Maguire, also added that despite restrictions of movement created by the pandemic, the firm has been focused on bringing established talent closer to clients and hiring like-minded individuals in Australia.
Along with dozens of new architecture and design practitioners who have recently joined the practice, there are four executive placements that will bring their own particular expertise and knowledge to the Australian architectural landscape.
The first new placement was the relocation of Principal, Andrew Barclay, who will now be based in Sydney. Barclay will continue to be an influential figure in the New Zealand studio however with more than two decades of experience with W+M, he has played a fundamental role within the studio and is at the forefront of performance and design innovation.
Design Principal, Barrington Gohns, has also joined the Sydney team as Studio Head of Design and having worked with the practice since graduating, is the youngest executive appointment ever made within the group. Gohns will undertake a design leadership role and more specifically will replicate W+M's 'one studio' live-working model of practice.
The 'one studio' way of working has already inspired the design and delivery of many local Australian projects, including the new Mona Vale Surf Lifesaving Club on Sydney's Northern Beaches, the Northcote Aquatic Centre, and the state-of-the-art La Trobe Sports Park in Melbourne.
In addition to these projects, W+M is also working with developers such as Tim Gurner and Dexus to deliver both residential and commercial commissions that showcase the innovation and exemplary creativity of the practice.
Based in Melbourne, Group Clients and Market Director, Chris Tillman, will oversee the international portfolio of business development and marketing. Until recently Tillman was driving expansion at Hassell and brings a wealth of experience in the local and global markets to the team.
Lastly, the new Studio Head of Design in Melbourne is Denisa Syrova. Syrova, originally from Germany, brings international expertise to the practice having led design for many award-winning projects across Germany, Austria and Italy. Having re-located to Australia in 2009, Syrova worked for a decade with Bates Smart before joining Studio Kristen Whittle and will lead the Melbourne team with finesse and aplomb.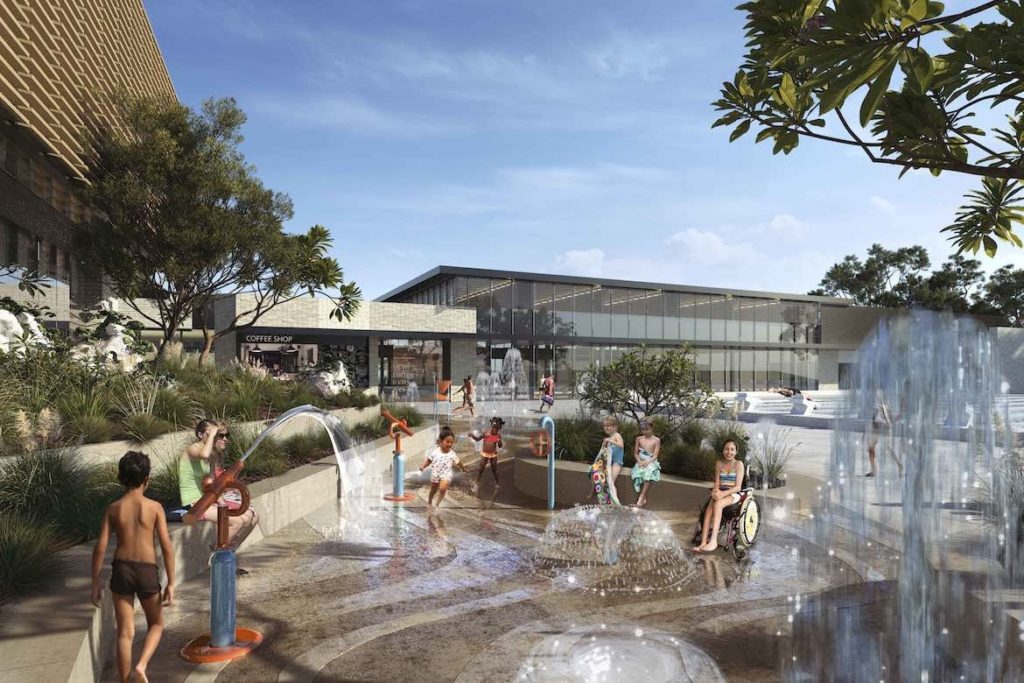 In addition, W+M's well-established indigenous consultation practice in New Zealand – Te Matakīrea – has positively impacted the firm's approach to engagement with First Nations people in Australia with some significant indigenous-led design projects in the pipeline.
"We are very proud and humbled by the work and clients we are working with. Market predictions and our recent new business success has only reinforced our belief we need to continue to invest in top talent and be poised to meet Australia's growing design needs," says Coop.
"The demand for responsive architecture and agile delivery is clear. Our influence is steadily expanding and we look forward to sharing further significant project announcements." 
Warren and Mahoney
warrenandmahoney.com