With the absorbing topic of the future of work on everyone's mind, Herman Miller invited some of Australia's brightest architecture and design talent to probe this exciting area as part of the Work, Redefined – The Design Challenge.
While the contest started with an empty digital space and a curated selection of the brand's innovative products, the submissions generated exhilarating, well-thought out and insight-driven notions of what the future of work should, or could, look like.
We sit down with the team from SLAB, whose winning design – the modular Kit of Pods for the Social Office – paints an inspirational image of a collaborative, communal and flexible workplace.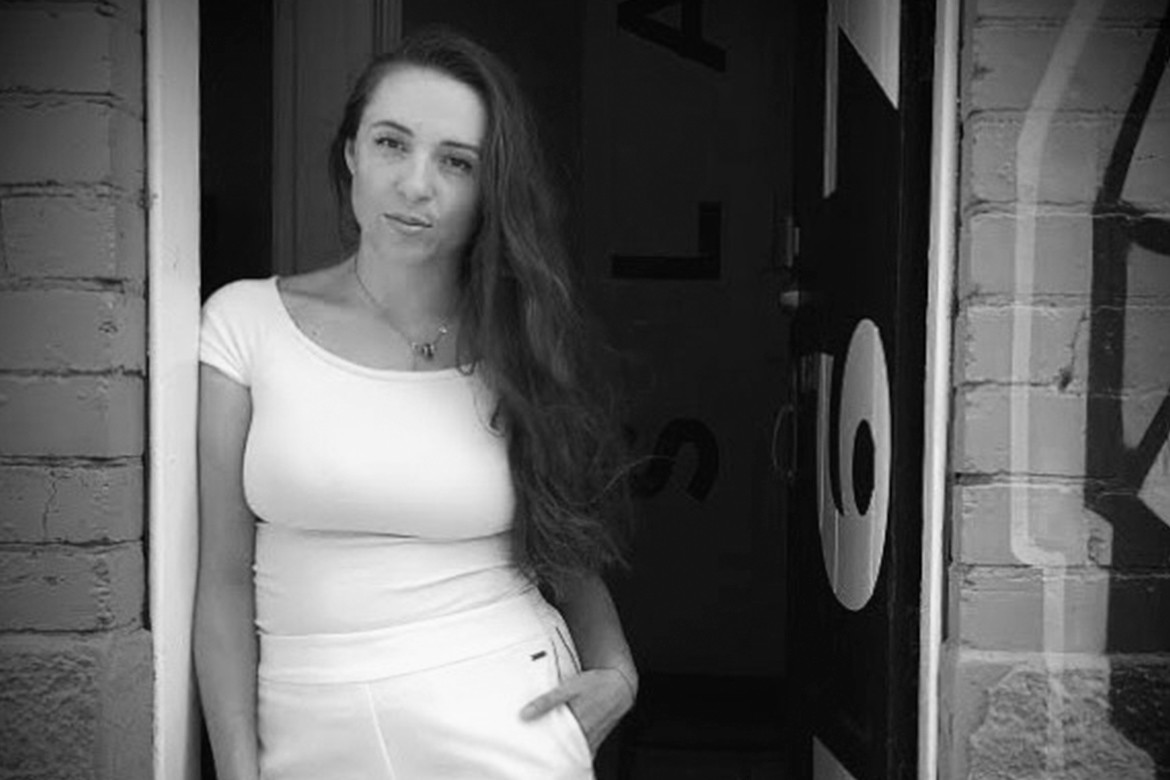 Seada Linardi, director of the multidisciplinary practice, and Brayden Dodds, associate at SLAB, talk to us about their experience with the contest, share their thoughts on what the future of work might look like – and why research plays a crucial role in enabling architecture and design professionals to create relevant interiors of tomorrow.
With the versatile expertise of the Melbourne-based studio encompassing a breadth of design aspects that range from bespoke residential housing, multi residential to large scale buildings, and even curation and landscaping, office spaces are a prominent part of their design focus. And their Design Challenge concept boldly puts their future-forward vision in the spotlight.
What motivated the Collingwood practice to participate in the contest?
"We all knew the experience of working in an office, and over the last couple of years we got familiar with the concept of working from home. Having that experience – and the understanding of it as an architecture firm – it was clear to us that the office still had quite an important role to play," Brayden explains.
"This project gave us the ability to show our ideas, and be part of the conversation about moving back into the workplace from 2021, 2022 and beyond – into the new COVID-19 normal."
Seada asserts that the experience of the last few years has shown us just how resilient we are. It demonstrated that we could work from home and – in many ways – helped better understand people's emotional drivers and open up our lives in ways we perhaps wouldn't have done before.
And so, while going into the office for the sake of it may no longer be an option, the workplace will remain relevant as it changes in response to shifting needs, habits and motivations. "I think now the office space is much more about the social aspect of our professional relationships, the interactions and incidental conversations," Seada says.
She adds that the ability to sit together to work, draw and exchange ideas still remains invaluable, too – and not only for the architecture and design industry, but for everybody else. "Even accountants enjoy sitting together," she smiles.
"In a way the experience of the last couple of years has allowed us to improve the way we communicate," Brayden points out. "It's the social aspect of it all that we missed, and now we're able to do it better."
He adds that having had that experience of working from home, we all understand why it's important to have an office space – and the flexibility to use it. "I think this is probably the best thing that's come out of this," he says. To SLAB, the future of work – and the relevance of the office – is all about people. An apt expression of that belief, their winning submission firmly places people at the centre of the socially driven, connected and communal workplace.
In that, the SLAB team explains, Kit of Pods aligns perfectly with Herman Miller's ongoing focus. "Our design was based around people, and Herman Miller does the same – they design furniture not just for the office, but for the people who exist in that space. "We looked at people as the first instance, and took that, to then learn from Herman Miller – to then design," Brayden describes.
Herman Miller's expertise, robust research aimed at understanding how people work, and what types of products and spatial solutions they need as the new professional reality sets in, was pivotal during the contest. The SLAB team explains that the brand's research was instrumental to gaining a grasp of the very idea behind the challenge, and to understanding what had been done in the past, how the designers could learn from it and incorporate it moving forward.
"Certain things might not have worked, but some things definitely have. It's about bringing those together as a collaborative process, and Herman Miller's research is integral to that." Seada adds that the innovative brand has been incredibly dedicated to investigating how their products can be future-proofed, and building an understanding around what it means to go back to the office if people work from home.
These profound explorations have resulted in a variety of ground-breaking solutions around spatial flexibility and movable furniture, and – from SLAB's point of view – they were a point of guidance during the contest. "Having that knowledge – and having their work back up what we were trying to do – was very helpful," Seada says. "They're future-proofing, and we're following what they're doing."
It's the robustness and the inviting accessibility of Herman Miller's expertise that makes the brand such an invaluable, trusted partner. "Having been around for such a long time, Herman Miller has exceptional knowledge, and they truly understand how people work. That was incredibly helpful to us," Brayden says. "And no matter what space you're working with, they are always happy and willing to help."
Herman Miller's research and insights can greatly aid architecture and design professionals' quest to set new standards for the ever-evolving workplace – or any other space, for that matter. "We're experts within our field, and people look to us to understand how spaces can be used and programmed," Brayden admits. "It's on us to be able to take on these ideas and make them the norm."
If architects and designers are the enablers of the evolving relevance of the workplace, Herman Miller provides the indispensable tools they can successfully achieve that evolution with.
And, as the visionary Kit of Pods for the Social Office demonstrates: that keen, open and collaborative fusion of knowledge, insight and talent can create flexible, human-centric spatial solutions that work. And it will thrive with our changing needs and priorities, no matter what the future holds.
Herman Miller
hermanmiller.com
We think you might like this article about SLAB's winning design for Herman Miller's Work Redefined – The Design Challenge.