It was an incredibly warm day in Sydney, and it set the scene for an open-air-style open day to launch one of Tappeti's latest rug collections. Its Lane Cove location provided a generous backdrop against which to hero the vibrant and colourful rugs, each a carefully produced rendition of a stunning original artwork by four talented First Nations artists.
For this collection Tappeti has worked with artists Davinder Hart, Elizabeth (Lizzy) Stageman, Khatija (Khat) Possum, and Cara Shields.
Throughout the afternoon event the artists and Tappeti team mingled with visitors, before gathering together to share stories of their work, their artistic practice, and the collaboration with Tappeti, during an intimate panel discussion hosted by Indesign Editor, Alice Blackwood.
The event was opened with a Welcome To Country, delivered by Uncle Michael West of the Metropolitan Local Aboriginal Land, before the audience heard from Tappeti's national sales and product manager, Patrick Simmonds.
Related: Meet the artists behind Tappeti's Indigenous Collection
On the panel sat Davinder, Lizzy and Khat, who shared stories of how they came to their art practices – each in very different ways. Before introducing the audience to their works and peeling back the layers of storytelling, cultural significance and personal experience embedded in each of their works.
Born in Perth with family roots connecting to Bibbulmun and Katanning on Noongar Country, Davinder grew up in Adelaide from an early age. In 2013, he gained experience as an Indigenous activities presenter at Ayers Rock Resort and, since then, has been on a cultural journey with strong connections to the Ngemba people in western New South Wales and in Port Douglas, far north Queensland.
For Lizzy, art acts as a vessel – to celebrate and teach culture, and to tell stories using an inherited language of symbols that she is nevertheless able to reinterpret through her own personal and contemporary lens.
Khat is a third generation artist whose works tell stories about her grandmother and, more specifically, her grandmother's Country. This sense of inheritance and connection to the past also reaches back to her grandfather, Clifford Possum Tjapaltjarri, a pivotal figure in contemporary Indigenous art.
Through her work Khat seeks to keep culture alive: "This Country is sacred, warm and beautiful. The colours and symbols represent everything about the land of where my grandmother was born and raised – bushtucker, bush flowers, waterholes, love, marriage, dancing, singing and women's ceremonies are all connected in the painting."
Across New South Wales, and in particular on Wiradjuri and Gamilaraay Country, there is a strong history of dendroglyphs – that is, carved or scar trees. This artform was used to create markers for ceremonial sites, burials and tribal boundaries. The process involves removing bark from a tree and adding intricate lines by carving into the trunk. Cara has used these trees as inspiration for a series of paintings. For these Cara uses linoleum print cut and applies ink and ochre to print or emboss the patterns onto paper. The traditional pigments of white and yellow ochre are sourced from the Dubbo area.
An incredibly important part of the collaboration between each artist and Tappeti has been the mutual respect for authenticity. Each artist retains the copyright to their works, and Tappeti has worked closely with each person to ensure the original expression of their works have been brought into this new and tactile dimension with the utmost care and respect.
You can explore Tappeti's new Indigenous Collection here.
Tappeti
tappeti.com.au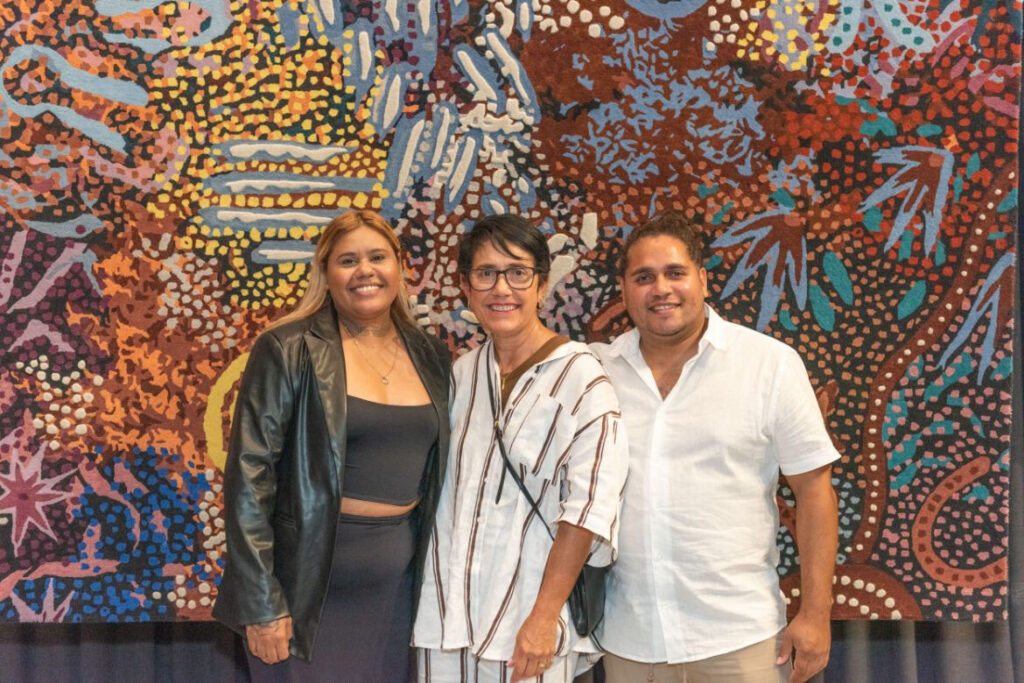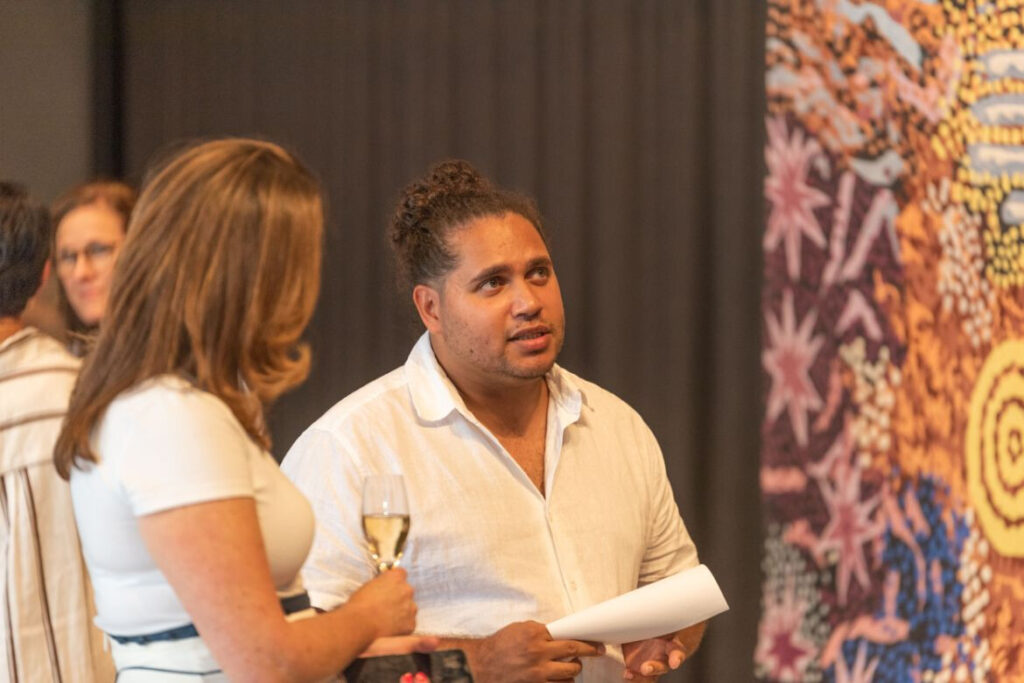 We think you might like this article about the industry consortium that is supporting the First Nations runway at PayPal Melbourne Fashion Festival.