The Ross Gardam studio is firmly cemented as one of Australia's leading design studios, producing furniture and lighting for both public and private spaces. With a strong relationship with Stylecraft, the designer behind the brand, Ross Gardam, teamed up with Stylecraft in Sydney to present a series of events that focused on select Gardam designs.
Gardam is recognised for his refined and beautifully crafted objects which elicit a layered experience between the object and the user. With this experiential understanding at the heart of his pieces, their form and function leave a lasting and visceral impression on the viewer and user.
Off the back of Gardam's Milan Design Week 2023 presentation, entitled 'Transcendence', he walked audiences through his newest lighting designs: the Volant chandelier, modern in its design with solid brass bars and textured, tubular formed-glass elements.
He also shared with audience his INDE.Award-winning Mène Pendant and Table Lamp. Delicate but robust it is crafted with mouth blown glass revealing a unique texture through the subtly illuminated shell.
Gardam also presented Ceto Circlet, a new release part of the Ceto Collection which spans floor lamps, wall lighting, and pendants; Rook Stool subtly inspired by the decorative forms of traditional chess pieces; and modular seating collections, Place Lounge, Hearth Classic, Curve, Loft Lounge, and Adapt, which provide flexibility to adapt to any space.
Ross Gardam
rossgardam.com.au
Stylecraft
stylecraft.com.au
Photography
Fiona Susanto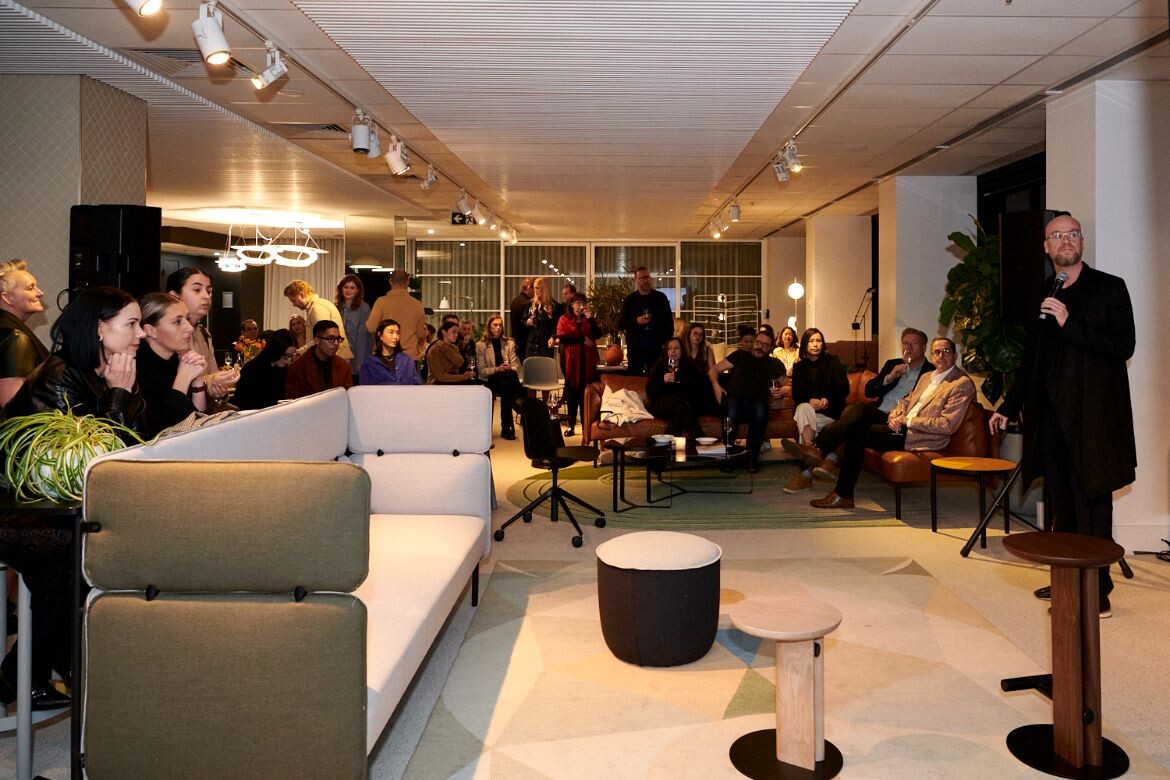 We think you might like this article about Smart Design Studio's 25th year celebration.